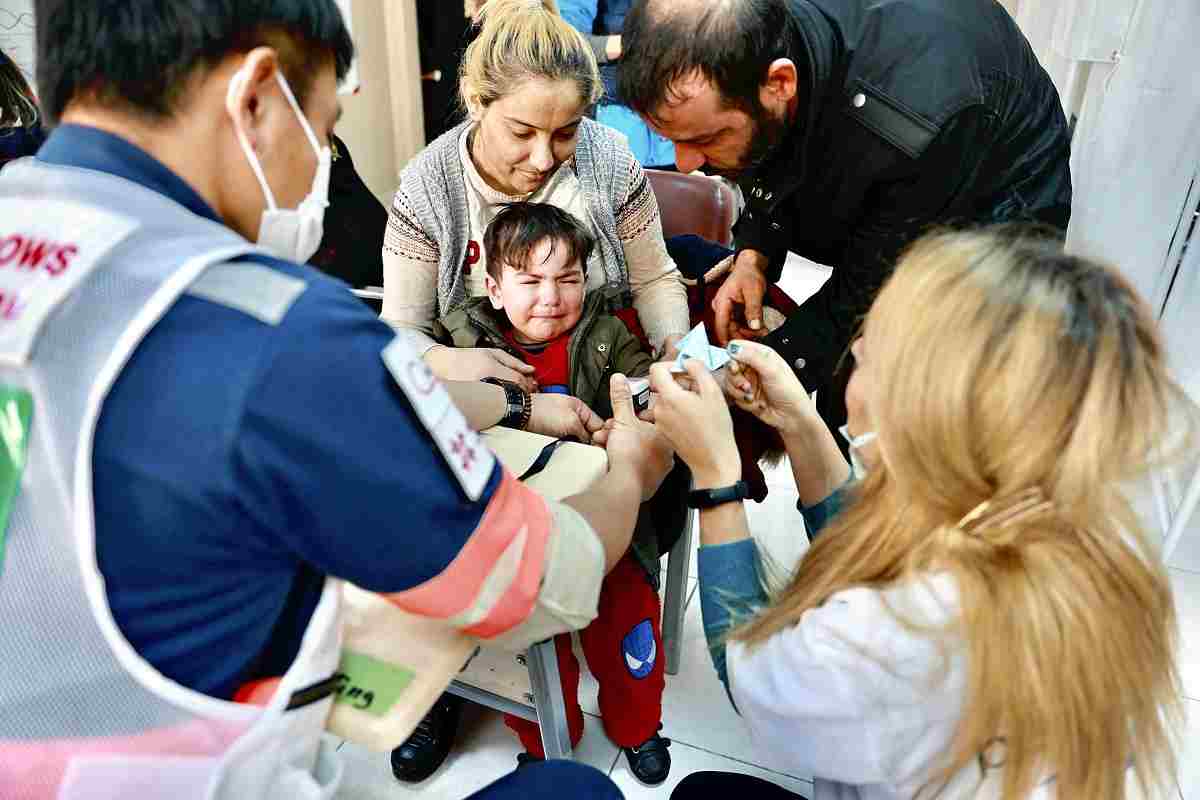 2:00 JST, February 19, 2023
Disaster relief efforts in southern Turkey are gradually shifting from search and rescue operations to the provision of health care for survivors following the devastating Feb. 6 earthquake.
Nevertheless, searches continue for people still alive under the rubble, making it difficult to provide adequate support to survivors living in harsh conditions as evacuees.
"Needs in the affected areas change on a daily basis," said Taizo Sakata, 41, a physician who has been helping with relief work in the area.
Sakata arrived in Iskenderun, Hatay Province, two days after the temblor struck as a member of Peace Winds Japan, a nonprofit organization (NPO) based in Hiroshima Prefecture. He joined an international rescue team shortly thereafter.
According to Sakata, many of the buildings that flanked the main street had collapsed and a team comprising more than a dozen people was put together to search for survivors on a building-by-building basis.
Sakata and other doctors organized the provision of on-site first-aid when survivors were located.
The team's headquarters received myriad pleas for help from locals, such as "I'm sure my daughter is trapped under the rubble — please help her as soon as possible." Based on these entreaties, Sakata and other team members searched the identified buildings with the help of rescue dogs and metal detectors, but found no survivors.
"News reports were reporting cases where people were being rescued, but my impression is that more than 90% of search and rescue operations concluded unsuccessfully," Sakata said.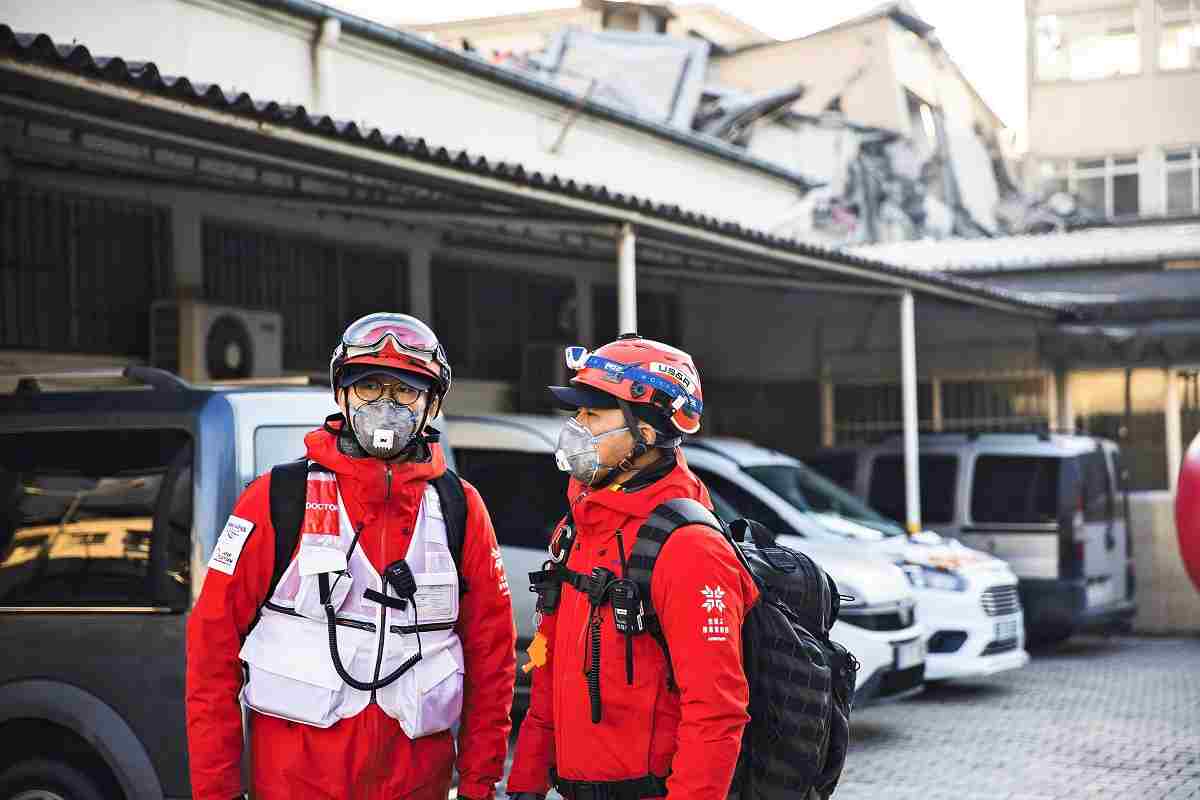 Temporary clinic
As search efforts struggle to yield positive results, attention is now shifting to how best to support survivors.
A public hospital in the suburbs of Gaziantep near the quake's epicenter had to stop providing medical treatment due to cracks in the building and the risk of collapse. The hospital had been treating more than 500 people, including inpatients and outpatients.
When Sakata and his team offered their support, they were asked to immediately attend the hospital, which was short-staffed. The team was assigned to outpatient care at a temporary clinic that started operating on Monday.
Many of those affected by the quake seek advice on how to cope with the cold and the mental stresses of life as an evacuee. Some say they have caught colds and are finding it difficult to cope with life in evacuation shelters, according to the team.
A Japan Disaster Relief Team has taken over the operations of the temporary outpatient clinic. As such, as of Friday, Sakata and his colleagues began to concentrate on delivering relief supplies to survivors. "Confusion is rife, and we're having a hard time understanding what those affected need," Sakata said.
Undelivered blankets
The World Health Organization estimates that around 1 million people have been evacuated from their homes following the quake.
"Aid supplies are reaching Turkey from all over the world, but the supplies aren't getting to the people who need them," said a staff member of the PARC Interpeoples' Cooperation (PARCIC), a Tokyo-based NPO that provides support for refugees.
The NPO has been active in Gaziantep since Feb. 9, distributing boiled food under the auspices of a local aid organization.
According to PARCIC, tents, blankets and other supplies have been delivered to their office, but have not yet reached local mosques, which have become makeshift evacuation centers. Many people are sleeping on carpets without blankets. "Support for survivors is still very limited," the PARCIC staffer said.
Most people were asleep when the earthquake struck at 4:17 a.m. Many citizens reportedly now say they find it difficult to sleep at night. It is likely that there will be a growing need for mental health care.
"Continuous support will be needed from now on," the staffer said. "We'll continue to provide help as long as it's needed."
Add TheJapanNews to your Google News feed.