Japanese Chocolatiers Sugar Valentine's Gifts with Domestic Ingredients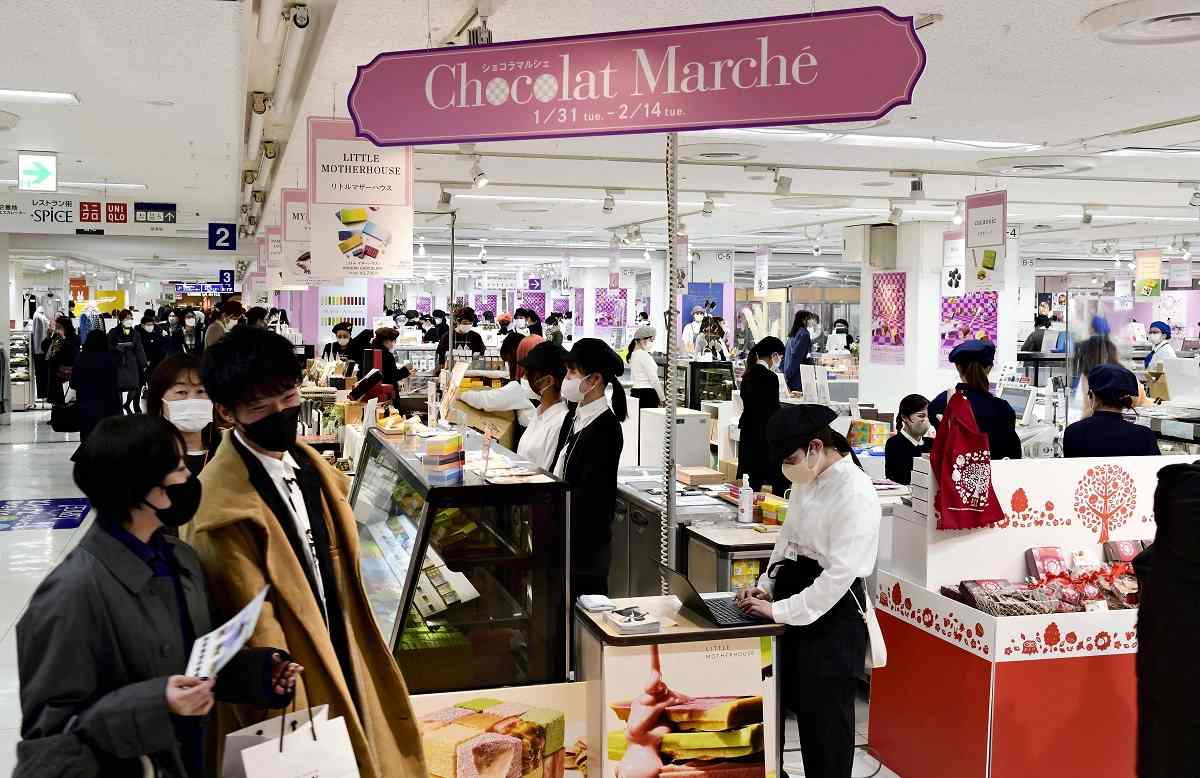 10:56 JST, February 11, 2023
Valentine's Day is just around the corner. Mention the word "chocolate," and major European producers such as Belgium and France come to mind. But against the backdrop of factors like the weak yen and soaring transportation costs, confections made with domestically produced ingredients are becoming more popular as gifts to satisfy a sweetheart's sweet tooth.
In a special sales area at the Matsuya Ginza department store in Tokyo, where 81 chocolate brands from Japan and abroad are sold, chocolates that bring out the best of domestically produced ingredients are the centerpiece.
One fine example is Chocolat Bonbon Haruhime (¥3,240 for 3 kinds, totaling 5 pieces), which uses a generous amount of the Haruhime brand kumquat harvested in Kagoshima Prefecture. Pastry chef Masaharu Kozuma carefully separates the juice and peel of the citrus fruit and mixes them with other ingredients to make chocolate with three distinct flavors.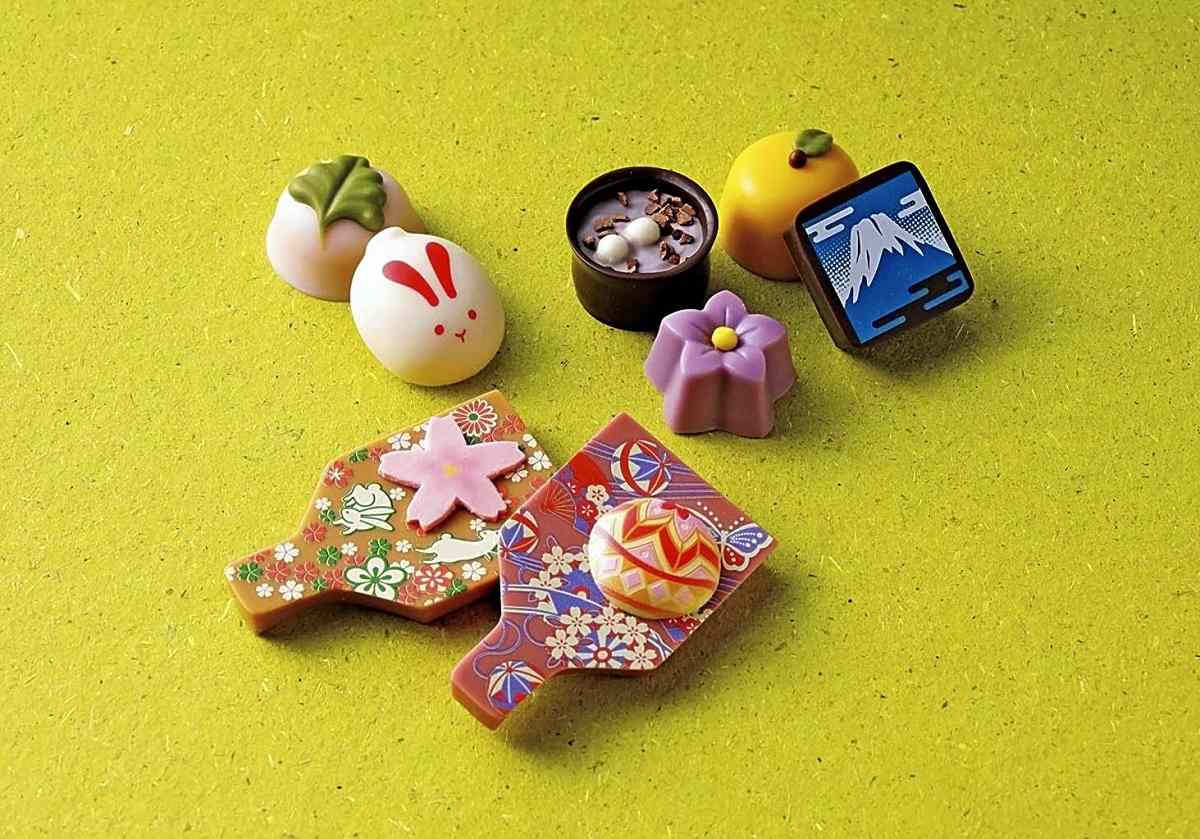 Chocolatier Ginga Suto uses black currants, togarashi chili peppers and honey — all harvested in Aomori Prefecture — to make Bonbon Shokora Asoto (¥4,320 for 10 pieces), an assortment of chocolate bonbons in various shapes.
According to Matsuya Ginza, amid the weak yen many brands have raised the price of their chocolates by an average of 10% due to the sharp rise in the cost of ingredients and shipping. Under such circumstances, the chocolate industry has been switching from foreign producers to domestic ones for the ingredients to mix with cacao, aiming to cut costs as much as possible.
In addition, the use of ingredients produced in Japan is attracting much attention from the standpoint of Sustainable Development Goals, as doing so promotes the concept of "local production for local consumption."
A nationwide survey conducted in December by the department store found that 80% of the 475 respondents age 20-79 said they were interested in sustainable practices related to chocolate production.
Tobu Department Store Co.'s Ikebukuro flagship store in Tokyo has increased the number of domestic chocolate brands to sell as gifts for Valentine's Day to 27 this year, a 50% rise. Especially popular this year is chocolate featuring traditional Japanese patterns and motifs. For example, Wa Shokora (¥3,510 for 9 pieces) is an assortment of chocolates including ones shaped like a fan and others with a checkered pattern, making them pleasing to the eye.
Chocolates with shapes resembling wagashi Japanese sweets and other traditional items, such as decorative hagoita paddles and seasonal flowers, are also popular.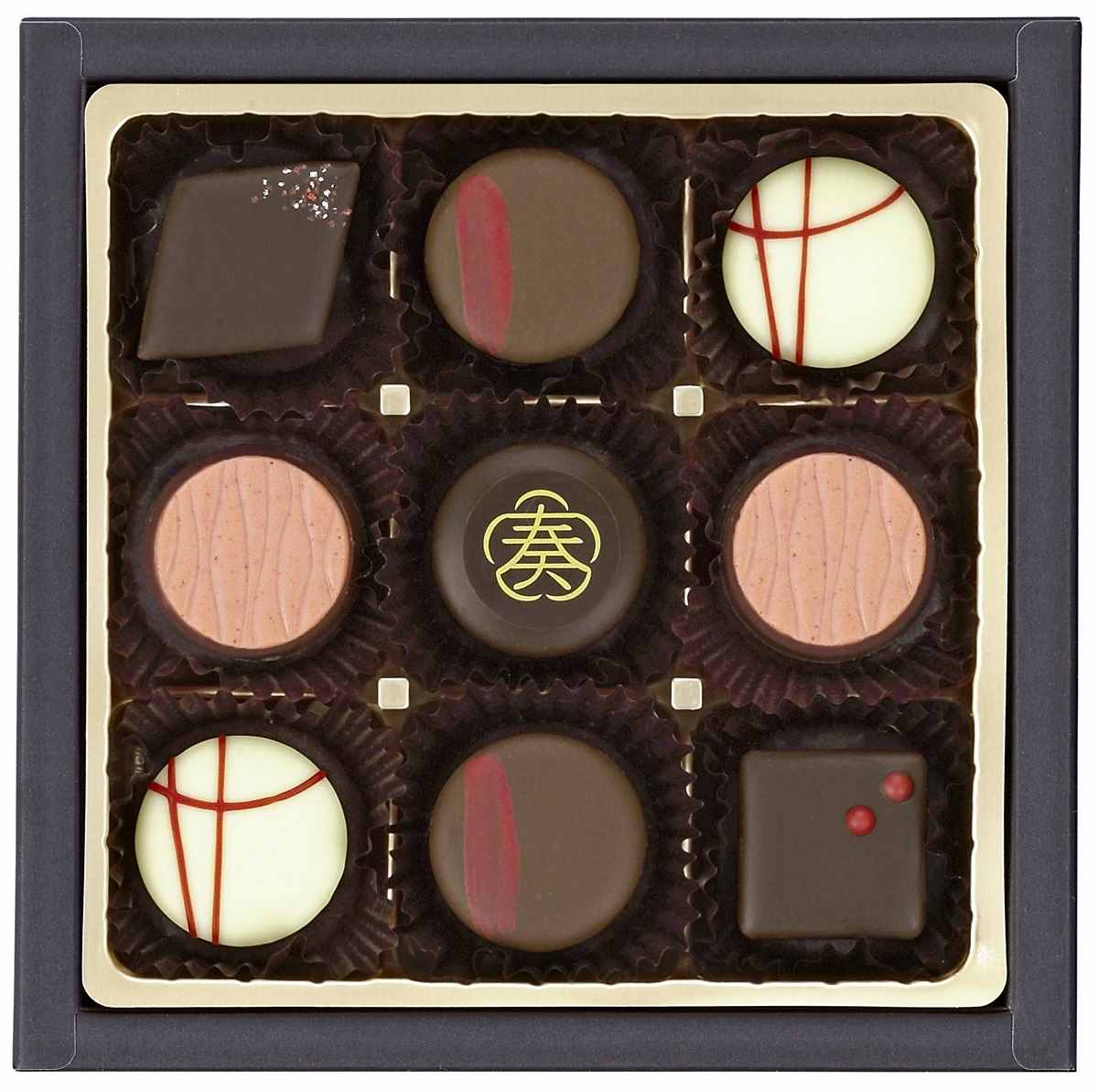 Tokyo-based Mary Chocolate Co. has begun selling boxes of chocolate featuring Japanese strawberries and green tea under its Kanade collection. The limited Kokusan Ichigo Collection (¥1,512 for 6 kinds, totaling 9 pieces) features six domestic brand strawberries, including Amao from Fukuoka Prefecture and Benihoppe from Ehime Prefecture. Nihoncha Collection has six kinds of tea leaves, including Uji Matcha and Gyokuro.
Some are anticipating that demand for chocolates from inbound travelers will increase, as the number of foreign visitors to Japan has been on the rise after border restrictions were lifted.
"Chocolates using new kinds of ingredients are being created one after another across the country. Many pastry chefs are visiting production areas and building relationships with farmers even more," said chocolate journalist Ayumi Ichikawa.
"I think people's love for chocolate made with Japanese ingredients will last."
Add TheJapanNews to your Google News feed.