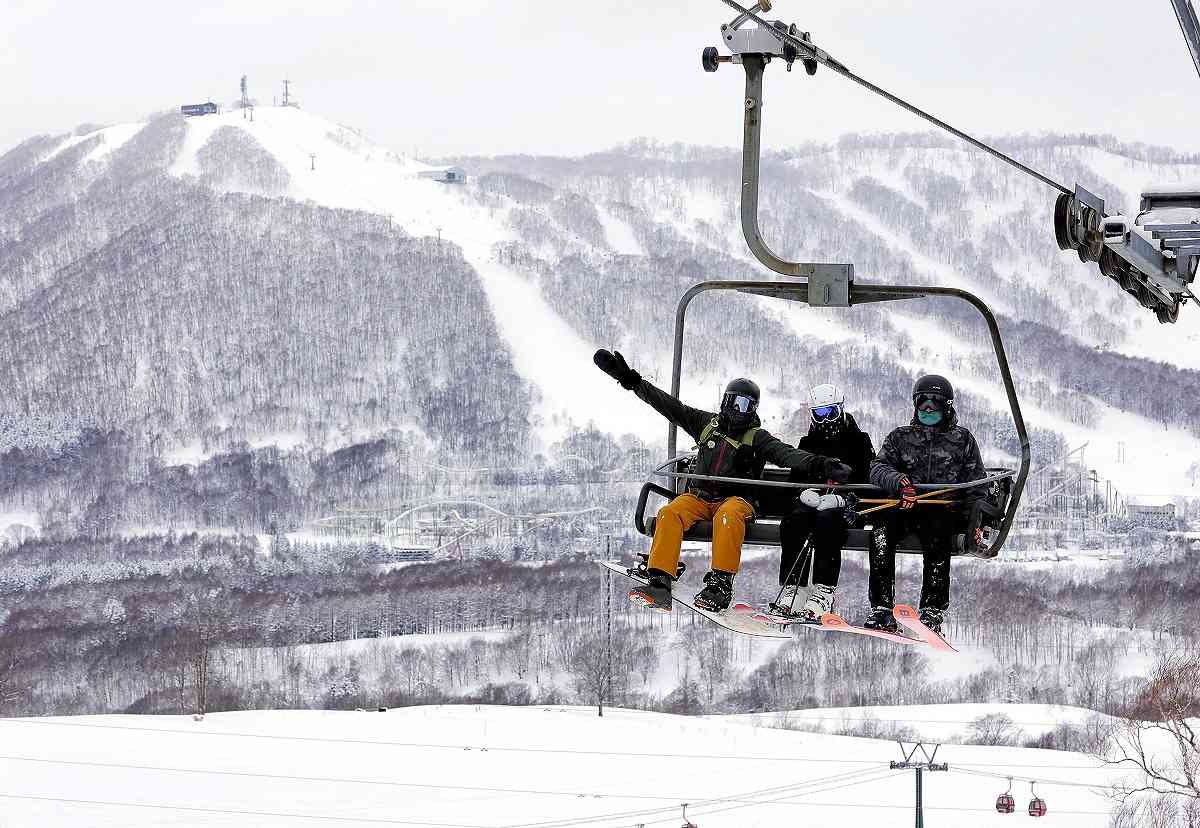 14:20 JST, February 6, 2023
Ski resort operators across the nation have been raising lift ticket prices due to surging energy rates, driven by Russia's invasion of Ukraine.
The electricity bill for running ski lifts have been a heavy burden for these resorts, besides the fuel costs to run snow-compacting vehicles for maintaining the slopes. Worried that raising lift fees may discourage more people from skiing in the future, ski resort operators and local governments are looking for ways to attract new customers to their ski grounds.
"We have been doing what we can to give local residents a benefit, so raising prices is very regrettable," said Toshiaki Toya, manager of Togakushi Ski Area in Nagano.
The ski resort raised the price of daily lift passes from ¥4,500 to ¥5,000 for adults.
"But this price hike alone isn't enough to cover the cost for necessary maintenance and replacements of facilities," Toya added.
Operating seven ski lifts has become a heavy burden for the resort area. Two years ago, electricity bills amounted to ¥19 million. This season, it is likely to be ¥31 million. The percentage of electricity payments against the total operating costs will also rise from 15% to 25%, according to the resort.
The owner of Togakushi Ski Area is the Nagano city government, which is trying to attract families in the city with the aim of increasing the number of visitors in the future. Starting last season, the city government began a campaign in which elementary school students in the city can use the lifts free on weekends and holidays in February and March. From this season, the coverage of the service was expanded to include junior high school students. In addition, parents or guardians get a 50% discount.
On Feb. 4, the city government held a ski lesson with the attendance of Mayor Kenji Ogiwara, who won gold medals in two Winter Olympic Games in a row.
"I regret that children have had fewer and fewer opportunities to enjoy skiing," Ogiwara said. "Nagano hosted the Winter Olympics [in 1998], so I want children in the city to know life with winter sports."
Cheaper than overseas
Ski lift tickets in Japan are cheaper than those in other countries.
According to a survey conducted by the Japan Tourism Agency, the price of daily tickets during the high season is ¥32,000 in Vail, Colorado, and ¥10,600 in Zermatt, Switzerland.
In Hokkaido, Rusutsu Resort, one of Japan's largest ski resorts, raised the price of daily lift tickets by ¥2,300 to ¥8,800. It has 37 ski courses and is visited by 500,000 people a year, about 30% of which are foreign visitors. Comparing the prices overseas, the operator concluded that the fee hike would be acceptable for skiers.
At the same time, the ski resort set a new price category for youths ages 13 to 18 at ¥2,200 lower than that for adults so that young people will not be heavily impacted.
While some skiers had mixed feeling on the price hike, a tourist from Australia called the new fee a "good price." The 41-year-old, traveling in Japan for nine days, said that many ski resorts in Australia charge over ¥10,000.
Hopes for recovery
According to the Leisure White Paper published by the Japan Productivity Center, the number of people who participated in skiing or snowboarding in Japan in 2021 was estimated to be 2.8 million, down 85% from the peak year of 1993. Compared to 2019, the number is a 40% decrease, due to the COVID-19 pandemic.
The Japan Funicular Transport Association's survey showed that 437 ski resorts were in operation as of January 2021, down by a third from 1999.
Ski resort operators are paying attention to attracting foreign visitors. According to an estimate of the tourism agency, 880,000 foreign visitors had participated in skiing or snowboarding in Japan in 2018. With the lifting of novel coronavirus-related entry restrictions, the figure is expected to recover further.
Add TheJapanNews to your Google News feed.