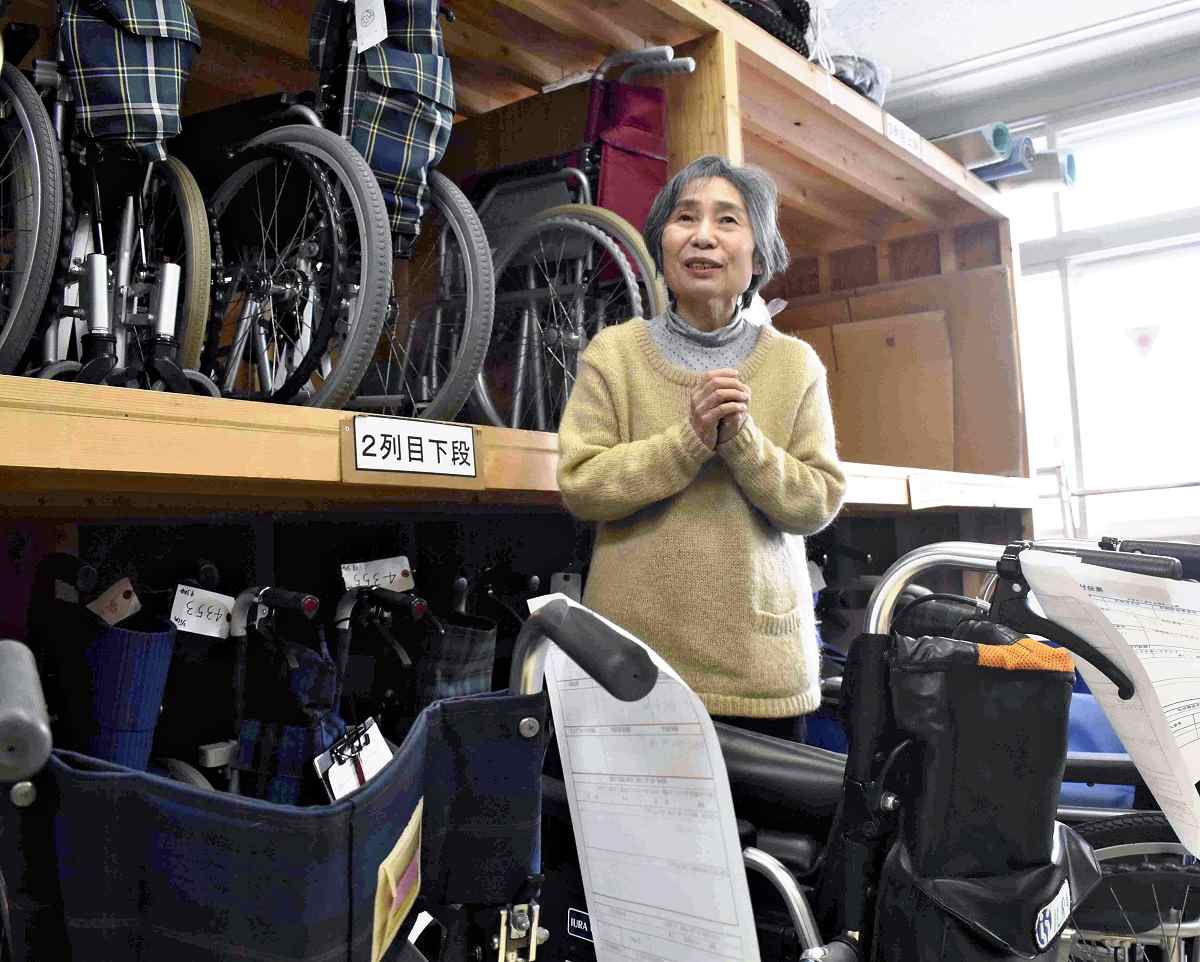 10:43 JST, February 5, 2023
Four non-profit organizations have begun delivering wheelchairs to Ukraine as it suffers from Russia's ongoing invasion. The NPOs plan to send about 500 wheelchairs by the end of March.
The four organizations are Go! Fly! Wheelchairs based in Hokkaido, Sakura Wheelchair Project in Hiroshima, Wheelchairs of Hope in Tokyo, and Volunteers' Group To Send Wheelchairs To Overseas Children in Tokyo.
Last summer, Future for Ukraine (FFU), an aid organization based in Poland, contacted the NPOs in Japan through a Japanese journalist living in the U.K. to request wheelchairs. The NPOs have already been sending used wheelchairs to people with disabilities in developing countries.
According to FFU, wheelchairs are expensive in Ukraine, but due to the Russian invasion, the number of people who find them necessary is increasing day by day. In response to their message, Michiyo Yoshida, 73, president of Go! Fly! Wheelchairs, said, "I was shocked by the sight of the destroyed cities and Ukrainian citizens fleeing for their lives, and wondered if there was anything I could do to help."
Go! Fly! Wheelchairs was established in 1998. The organization has been sending wheelchairs to developing countries after taking in ones no longer in use and repairing them to fit the height and other requirements of new users. 3,182 wheelchairs have been delivered to 81 countries and regions as of Jan. 15.
At the end of December last year, the four organizations sent approximately 150 wheelchairs to hospitals in Ukraine via Germany and Poland. They have set an immediate goal of sending a total of approximately 500 units, and plan to send the remainder in February and March.
As the fierce fighting continues, the group is considering providing additional support and is calling for donations of larger wheelchairs with a seat width of 45 centimeters or more to comfortably fit Ukrainians.
Yoshida said, "We can only imagine how hard it is for the people of Ukraine who are far away, but we would like to provide support so that we can help those who have been injured by the war."
For inquiries about donating wheelchairs, email Go! Fly! Wheelchairs at tondeke@bz01.plala.or.jp
Add TheJapanNews to your Google News feed.