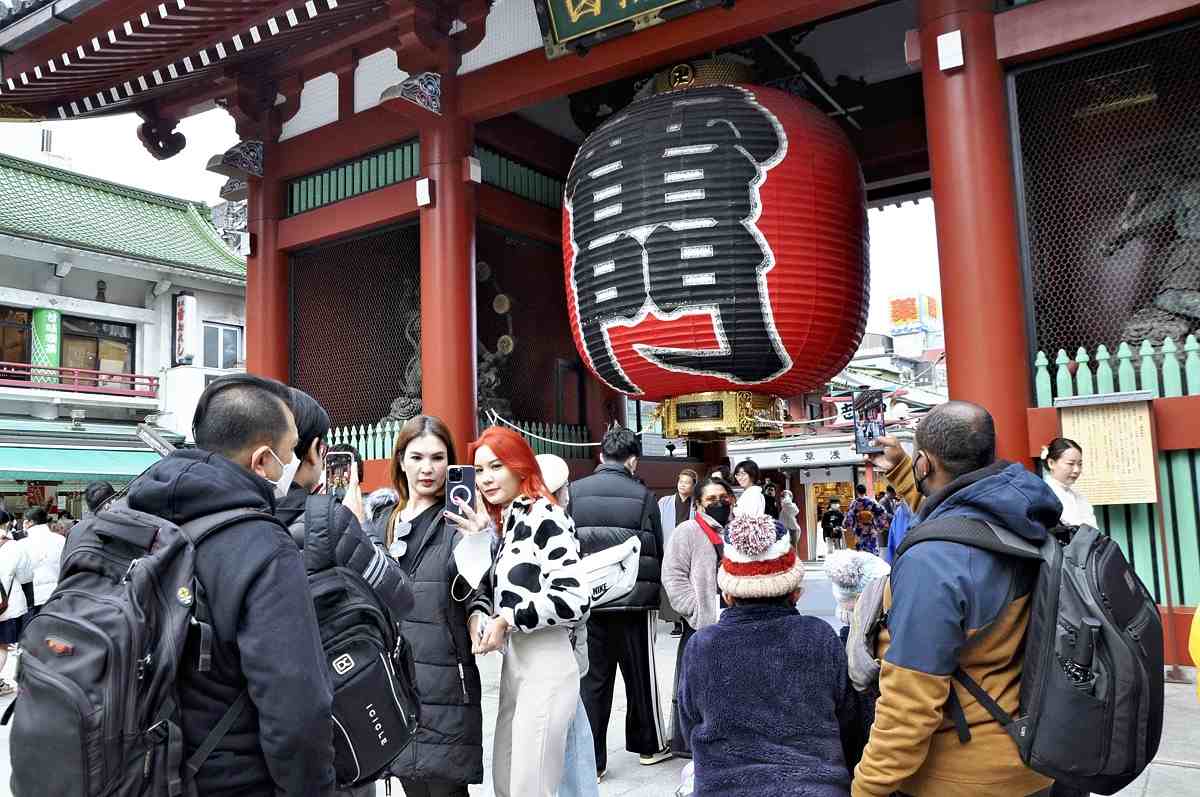 13:10 JST, January 28, 2023
TOKYO (Jiji Press) — The number of foreigners who entered Japan in 2022 jumped 11.9-fold from the preceding year to 4,198,046, preliminary data from the Immigration Services Agency of Japan showed Friday.
Entrants from South Korea and Taiwan surged after the Japanese government eased its COVID-19 border measures drastically in October.
Still, the overall figure was down some 87% from 2019, before the pandemic. Japan had a record 31,187,179 foreign entrants in 2019.
Of the 2022 total, the number of new entrants came to 3,423,543, up 22.6-fold. New entrants, which stood at around 100,000 a month between April and September, rose to some 450,000 in October, 890,000 in November and 1.33 million in December.
By country or region, the number of new entrants from South Korea was largest, at 952,745, up from 5,500 in 2021, followed by 317,293 from Taiwan, up from 1,917, and 302,386 from the United States, up from 13,631.
New entrants from China, excluding Hong Kong and Macau, rose from 19,374 to 155,702. Still, the country ranked seventh, due to the effects of its strict zero-COVID-19 policy.
Foreigners who entered Japan with short-stay visas accounted for the largest share, numbering 2,861,744, followed by 179,032 with technical training visas and 167,128 with student visas.
Add TheJapanNews to your Google News feed.