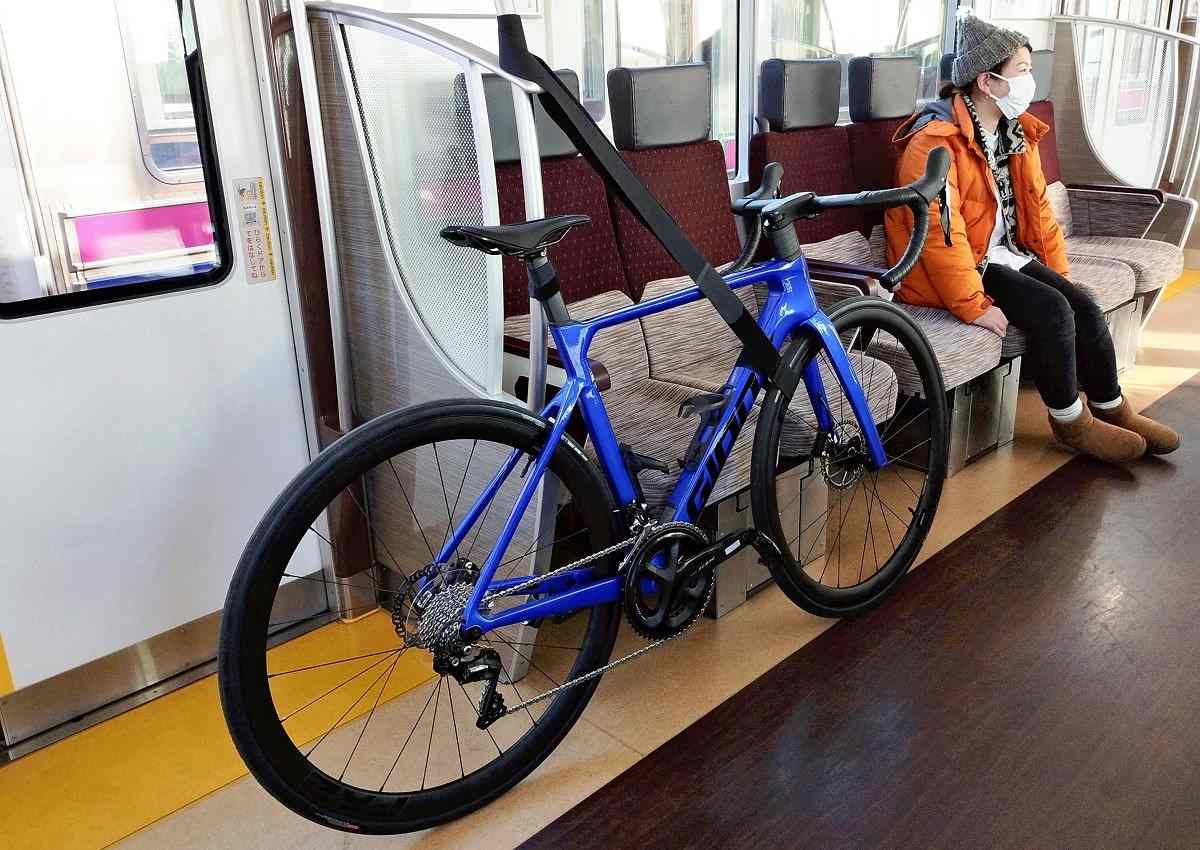 15:09 JST, January 19, 2023
Keio Corp. will trial allowing train passengers to bring their unfolded bicycles on the train on Jan. 28.
The company's first trial of this kind will be carried out in the Mt. Takao reserved-seat train that connects Shinjuku Station and Takaosanguchi Station in Hachioji, Tokyo, after which the railway operator will study the implementation of the service.
Dubbed "cycle trains," trains that offer such services have been in operation on East Japan Railway Co.'s Sotobo and Uchibo lines, as well as on Seibu Railway Co.'s Tamagawa Line, while Keio Corp. has only allowed passengers to bring bicycles on board if they are folded beforehand and carried as hand luggage.
In the trial, which will be carried out in the No. 10 car of a Mt. Takao reserved-seat train that consists of 10 cars, half a dozen passengers recruited from customers of a sports bike manufacturer with whom the railway operator is collaborating will board with their bikes.
The passengers will fasten their bicycles to a bar near the door of the train with a belt made for that purpose. The participants will make a round trip between Shinjuku and Takaosanguchi stations, departing in the morning and returning in the evening, and enjoy cycling around the foot of Mt. Takao during the daytime.
Keio Corp. plans to survey them to identify what kinds of improvements can be made before putting the service into practice.
"We'd also like to try allowing passengers to take their bicycles in the elevator at a station that sits high above the ground," an official of the railway operator said.
Add TheJapanNews to your Google News feed.