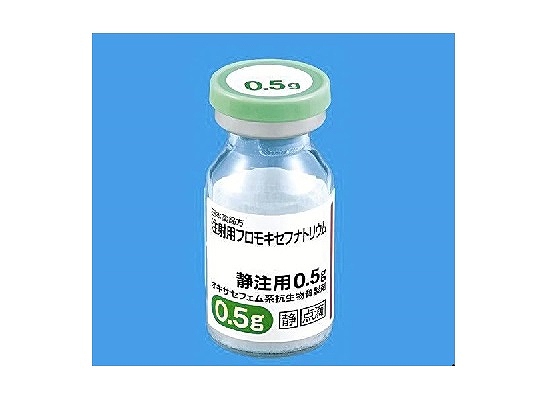 2:00 JST, January 7, 2023
Japan will participate in an international clinical trial to identify treatments against infections caused by drug-resistant bacteria, it has been learned.
The Tokyo-based National Center for Global Health and Medicine (NCGM) and Osaka-based drug maker Shionogi & Co. will participate in a trial that will be conducted in 10 countries, starting in spring at the earliest. Shionogi's antibacterial drug will be administered to newborns to test its efficacy.
Japan will join the international initiative to increase treatment options to save the lives of newborns and solve the global problem of drug-resistant bacteria, which are spreading mainly in developing countries.
Caused by the over-administration of antibacterial medication, drug-resistant bacteria cannot be suppressed with conventional medication.
Some bacteria, such as those that cause tuberculosis, are resistant to multiple drugs so there is an urgent need to find other forms of treatment.
Infectious diseases caused by resistant bacteria such as methicillin-resistant staphylococcus aureus (MRSA) and bacteria coliform are serious problems, especially in developing countries in Africa and Asia.
According to an estimate by research teams in the United States, the United Kingdom and other countries, the annual death toll from such diseases worldwide includes more than 210,000 newborns, who are particularly susceptible to severe infections.
In many cases, infections occur in hospitals with poor sanitary conditions or at home. Without effective treatment, patients may die from blood poisoning, an inflammatory reaction that causes organs to fail to function normally.
In 2005, the World Health Organization issued guidelines for standard treatments for newborns with blood poisoning. However, strains of bacteria that are resistant to these treatments have emerged, making it necessary to find other drugs.
The clinical trial will be led by the Global Antibiotic Research and Development Partnership (GARDP), an international research organization based in Switzerland that was established by the WHO and other entities and is supported by the governments of more than 20 countries — including Japan, Germany, and the United Kingdom. The study will be conducted on about 3,000 newborns suffering from blood poisoning whose families have given their consent.
In the trial, patients will be treated with a combination of three existing candidate drugs, including Shionogi's antimicrobial agent Flomoxef, or given conventional medication. After treatment, the researchers will verify which combination of drugs was effective in reducing inflammation and other symptoms.
Flomoxef has been on the market since 1988. Results have been positive in a preliminary study. Sales have been limited to Japan, China, South Korea and Taiwan, and therefore bacterial strains resistant to Flomoxef have not yet spread worldwide. Shionogi has already concluded a supply agreement with GARDP, it has been learned.
The clinical trial will be conducted first in Africa, where there is an urgent need for such treatment. The trial will begin this spring in South Africa and Kenya to confirm appropriate dosages. After confirming efficacy and safety, target countries will be expanded to include Asian nations in 2024 or later.
It will take the research team about three years to determine whether the mortality rate has decreased compared to conventional treatments with existing drugs. The team will ask the WHO to update the standard treatment if an improvement in symptoms is confirmed.
The NCGM will be in charge of drug management and technical support in the Asian trials, which will possibly be conducted in the Philippines and Indonesia.
"Infectious diseases that used to be treatable are becoming harder to cure due to the emergence of resistant bacteria and the medical environment," said Ken Hisata, a disease expert and an associate professor at Juntendo University. "Clinical trials are an important attempt to improve the current situation, and support from the international community, including Japan, is essential."
Add TheJapanNews to your Google News feed.