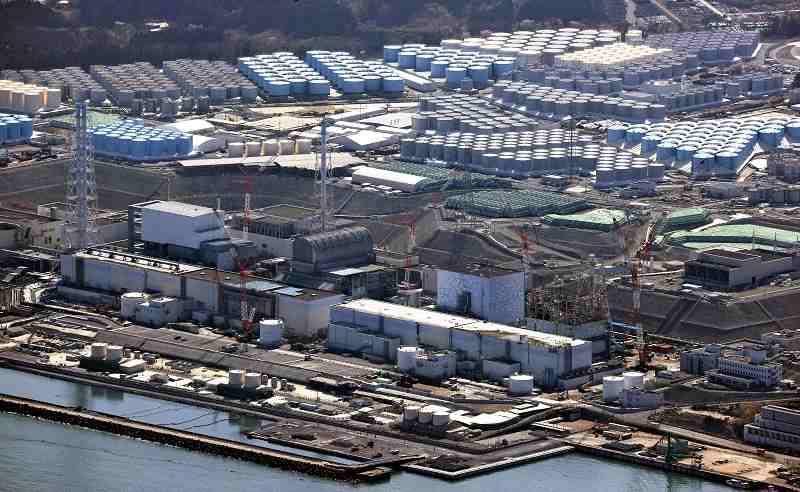 14:45 JST, January 5, 2023
The discharge of treated water into the sea at the nuclear accident site in Fukushima Prefecture may not able to begin in time for its initial target of around April, and will likely be delayed until July or later, according to Tokyo Electric Power Company Holdings, Inc.
The water was contaminated after being used to cool nuclear fuel that melted and rehardened in the meltdown accident at the Fukushima No. 1 nuclear power plant, triggered by the 2011 Great East Japan Earthquake and tsunami, but it has been purified and most of the radioactive material has been removed. Currently, about 1.32 million tons of treated water is stored in more than 1,000 tanks on the plant's premises, which is hindering decommissioning work.
In April 2021, the government decided to start discharging the treated water into the ocean "around two years later." TEPCO decided in August 2021 to aim to complete construction of the discharge facilities by around April this year. According to the company, however, preparations for the discharge are unlikely to be completed until the end of June.
According to the TEPCO plan, an undersea tunnel will be installed from the plant to a point about 1 kilometer offshore, and the treated water will be piped through the tunnel and discharged into the sea through a port at the end of the tunnel. The company began full-fledged construction of the discharge facility in August last year. The installation of the discharge port was scheduled to be completed by the end of the same month.
However, the work was delayed for about three months due to high waves and other weather conditions, and was not completed until Nov. 18. Currently, work is underway to fill the area around the port with concrete. TEPCO estimates that the work will take about four months.
About 800 meters of the undersea tunnel has been completed out of the total length of about 1 kilometer, and the work of constructing the remaining 200 meters will take another couple of months after the concrete work is completed.
The Economy, Trade and Industry Ministry has requested the discharge of the water be started on the initial target schedule. TEPCO has indicated that it intends to shorten the construction period to the extent possible, while placing the highest priority on safety.
Add TheJapanNews to your Google News feed.