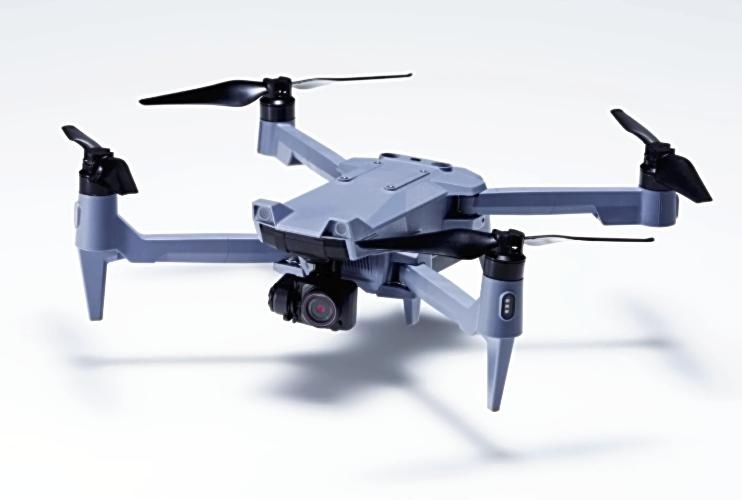 14:28 JST, July 12, 2022
Police and firefighters nationwide have suspended the use of the domestically made Soten drone after problems with the device were reported.
Despite pushing the safety aspects of the drone, which was developed jointly by the public and private sectors, a possible glitch caused the drone to crash in April. The developers are planning to release an update to fix the problem.
Soten is a small aerial photography drone measuring 64 centimeters wide, and weighs 1.7 kilograms.
Chinese companies currently have a majority share of the small unmanned aerial vehicle market in Japan. Soten was developed amid the growing demand for a domestic drone due to concerns over the leaking of data such as flight routes and images taken using the devices.
The project was jointly developed by several entities including Tokyo-based startup ACSL Ltd., NTT Docomo Inc. and the New Energy and Industrial Technology Development Organization (NEDO), under the jurisdiction of the Economy, Trade and Industry Ministry.
Soten can fly in strong winds of up to 54 kph and is expected to be deployed in the surveying of remote islands, and search operations during disasters.
As soon as Soten became available in March this year, a total of about 500 units were deployed. The National Police Agency and the Fire and Disaster Management Agency, as well as private companies, introduced the use of the drones.
However, ACSL, which is in charge of sales, notified customers in mid-June that it had detected a problem with Soten and asked them to restrict its operation. The NPA and the FDMA decided to suspend the use of the drone.
ACSL admitted to The Yomiuri Shimbun that Soten was involved in a crash. An investigation found that the propeller protectors could cause a crash if the drone was pushed over its technical limits.
According to sources, the accident occurred in Kitakyushu as the city's fire department was conducting training maneuvers in a playing field. The aircraft suddenly lost control and crashed.
ACSL said it takes the issue very seriously and expects to resolve the problem by the middle of this month.
"We will continue to take measures to improve safety and reliability," an NEDO official said.
Add TheJapanNews to your Google News feed.