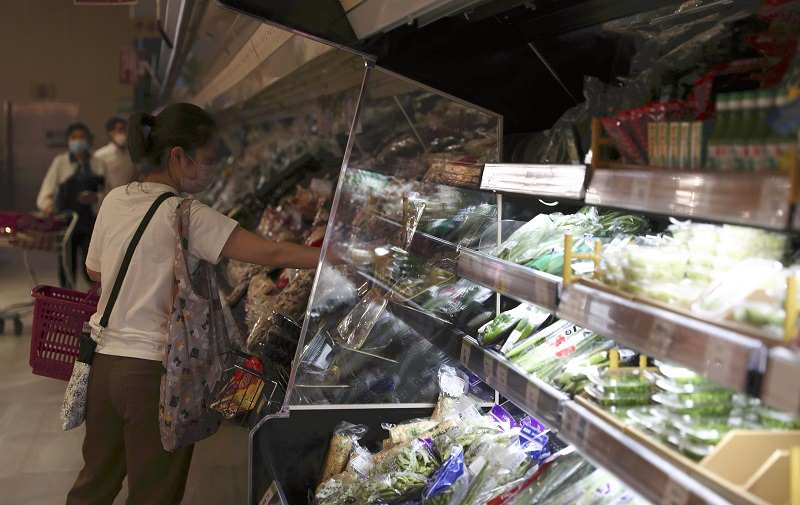 17:00 JST, July 1, 2022
The government on Friday asked households and businesses nationwide to reduce electricity consumption while going about their daily lives and economic activities through the end of September.
The power-saving request is the first in seven years. The last time a request like this was issued was in fiscal 2011, after the Great East Japan Earthquake in March 2011, and it continued through fiscal 2015.
The Economy, Trade and Industry Ministry lifted its power-crunch warning on Thursday for the area served by Tokyo Electric Power Company Holdings, Inc., but the supply-and-demand situation is likely to continue to be tight.
In the latest request, no specific target is presented, but the public is urged to especially make efforts between 5 p.m. and 8 p.m., when solar power generation output decreases and the demand remains high.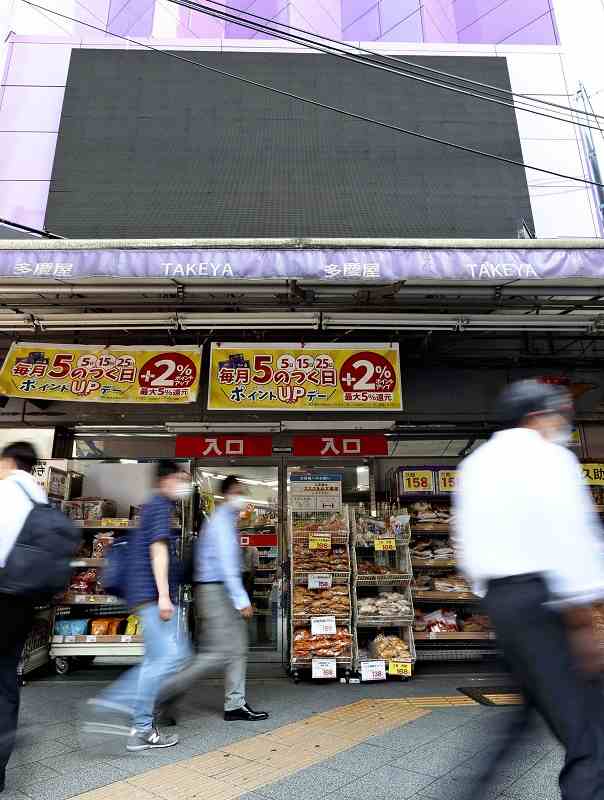 Households are requested to take such measures as changing the temperature settings of refrigerators from cold to medium and doing laundry in batches.
Businesses are urged to stop using air conditioners in unused areas and turn off lights during lunch breaks.
For a stable power supply, a reserve margin, which indicates the excess capacity of electricity supply, needs to be at least 3%.
According to Thursday's supply-demand prospect by the economy ministry, if the temperatures become as high as a once-in-a-decade level, the reserve margin in July will be 3.7% nationwide, except for areas served by Hokkaido Electric Power Co. and Okinawa Electric Power Co.
The situation has improved in some areas since May, but concerns remain over the tight supply-demand situation.
The supply-demand balance is expected to become even more sever in winter, when demand for heating rises.
The reserve margin is expected to fall to 1.5% in areas served by TEPCO and Tohoku Electric Power Co., and 1.9% in areas covered by six power companies including Kansai Electric Power Co. and Kyushu Electric Power Co.
The ministry lifted the power-crunch warning, which had been in place since Monday in the area served by TEPCO, at 6 p.m. Thursday.
The 600-megawatt unit at JERA Co.'s Anegasaki Thermal Power Station in Ichihara, Chiba Prefecture, resumed operations on Thursday. JERA was established jointly by TEPCO and Chubu Electric Power Co.
The supply capacity increased after the restart of the power station's Unit 5, and the reserve margin in the area is expected to exceed 5%, a benchmark for issuing a warning.
Add TheJapanNews to your Google News feed.