15:26 JST, June 28, 2022
The mercury topped 30 C in central Tokyo and other parts of Kanto on Tuesday morning, with soaring summer temperatures arriving earlier than usual in the region.
Following Monday's announcement that the rainy season had ended in the Kanto region, the Japan Meteorological Agency said Tuesday morning that the rainy season also appeared to have ended in the northern Kyushu, Shikoku, Chugoku, Kinki and Hokuriku regions, 19-25 days earlier compared to the average end date.
It is the earliest the rainy season has ended in the regions since statistics were first compiled in 1951.
Temperatures in the Kanto region at 9 a.m. on Tuesday were highest in Hachioji, western Tokyo, and Koshigaya, Saitama Prefecture, at 31.8 C, followed by 31.5 C in Hokota, Ibaraki Prefecture, and Ebina, Kanagawa Prefecture, according to the JMA. The mercury in central Tokyo hit 31.2 C.
The government issued a heatstroke warning in some parts of Japan, including Yamanashi, Fukui, Nagasaki, Kagoshima and Okinawa prefectures. The Environment Ministry has urged people to take measures to avoid heatstroke, such as drinking a glass of water every hour, using air conditioners indoors and staying in the shade when outdoors.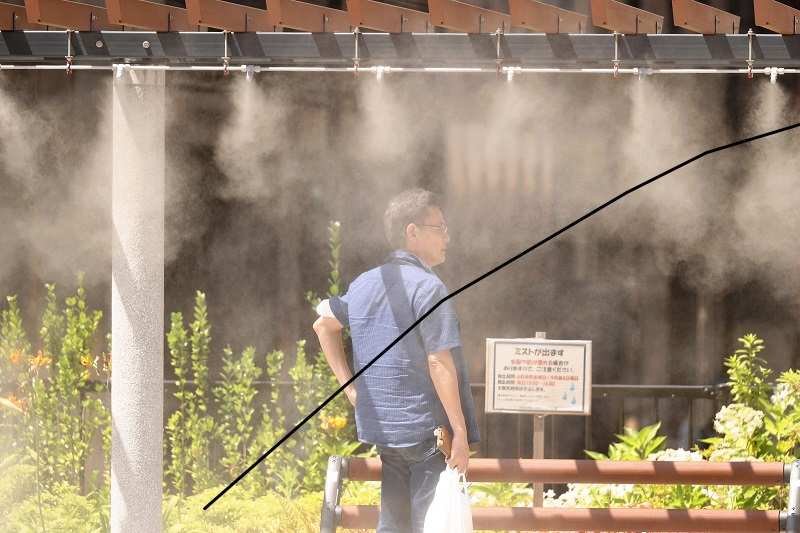 It has also advised people not to wear masks outdoors, in principle. People who experience heatstroke warning signs such as dizziness or sudden headaches should move to a cool place, and drink water with salt, according to the ministry.
The rainy season began on June 11 in northern Kyushu, June 13 in the Shikoku region, and June 14 in Chugoku, Kinki and Hokuriku.
According to preliminary data, the regions had the shortest rainy seasons on record at 14-17 days, apart from Hokuriku, which logged the second shortest on record.
The JMA has announced an end to the rainy season in regions across Japan, except Tohoku. Hokkaido does not have a rainy season.
Add TheJapanNews to your Google News feed.