Flight attendants share expertise in guidebook for foreign residents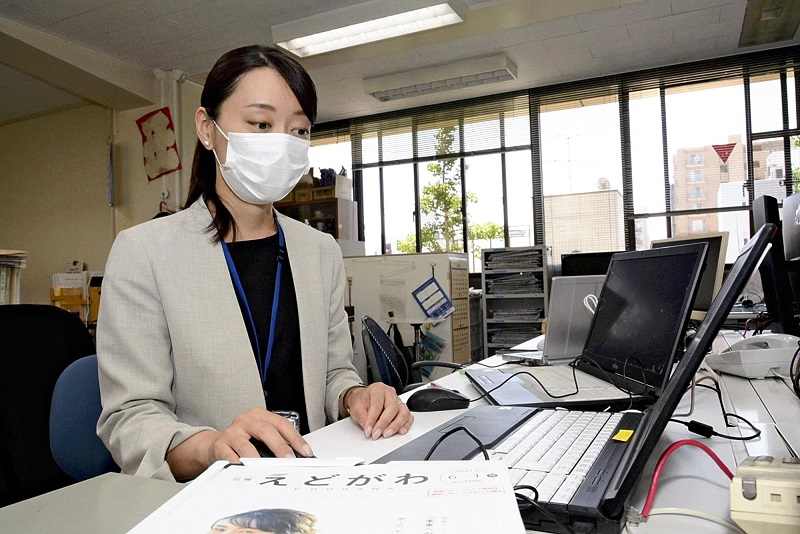 1:01 JST, June 28, 2022
Edogawa Ward in Tokyo has put together a guidebook offering foreign residents tips on how to fit in with the general public in Japan.
Pointers such as "Be mindful of the depth of your bow," and "Wash yourself before entering the bathtubs at public bathhouses" are just part of the advice.
The ward office plans to issue 20,000 copies of the guidebook in four languages — Japanese, English, Chinese and Korean.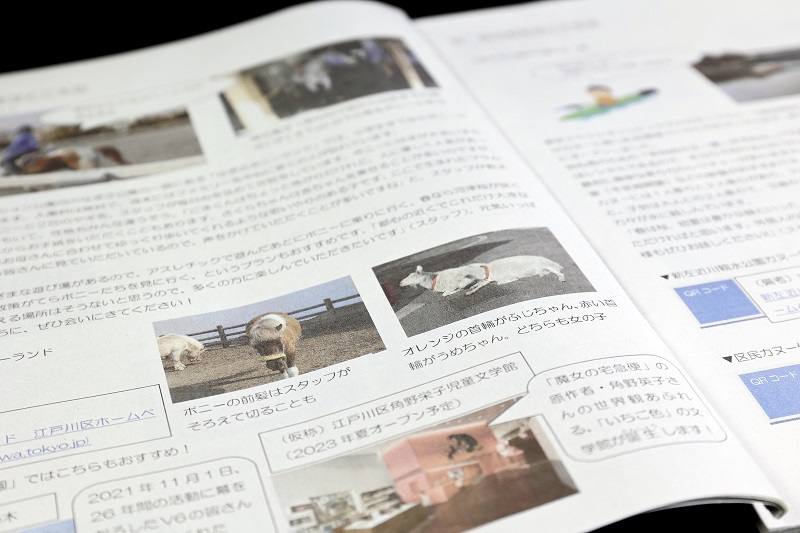 A group of flight attendants proposed the idea after being temporarily transferred to the ward office amid the coronavirus pandemic because the number of commercial flights had plummeted.
The group used its expertise, gained from serving passengers, in its aim to help facilitate multicultural living communities through written word.
Edogawa Ward is home to about 36,000 foreign residents, many of whom are Indian, Chinese or Korean.
In fact, there are many Indian restaurants and part of the ward has a district dubbed "Little India."
The ward office has a guidebook that includes contact information as well as rules for administrative procedures, common daily activities and proper garbage disposal. None of the materials, however, is published in a foreign language.
Miho Oyabu, a Japan Airlines flight attendant who had been working part-time for the ward since April last year, was the one who pitched the idea for the guide.
"We should make an everyday-life guidebook designed for foreign residents so they can become more familiar with Japan," she proposed at the time.
Right after being assigned to the ward office, Oyabu, 49, frequently visited areas with large Indian communities and used her English ability to ask if they were experiencing any inconveniences.
She received feedback from some saying they were confused about trash disposal days, or didn't understand the words used in government-related documents. Based on Oyabu's proposal, the ward has earmarked about ¥8 million from its fiscal budget this year for the guidebook.
Three other flight attendants, who were also temporarily assigned to the ward with Oyabu, joined the guidebook project.
The quartet had been trained to assist international passengers using polite gestures and language, and each brought plenty of experience from their flights spanning the globe. Using their expertise, they decided to first publish illustrations of Japanese customs and manners.
For example, the book introduces the practice of different depths of bows, which vary in meaning from greetings to reverence, and explains that it is considered bad manners to dangle your chopsticks around food while trying to choose which one to take.
Being punctual and keeping one's word are important in Japan, and the book offers readers the knowledge that "being late to school or work will take away from your trustworthiness."
Oyabu stuck to having a physical printed edition, not just online. Amid the trend to reduce paper use, the ward recommended posting the information only on its website. Oyabu was against that.
"People understand better by reading on paper in which information is listed. On the internet, people browse only parts of information they need at that time," Oyabu said.
The 70-page booklet contains not only information on daily life, such as garbage disposal and etiquette at public bathhouses, but also articles on the ward's famous places and cultural aspects that the flight attendants researched.
"It's an honor to be able to put our knowledge to practical use," said Yuki Kokubun, 37, one of the flight attendants. "I hope the guidebook helps foreign residents and Japanese residents understand each other's culture and live together."
About 30 flight attendants who had been transferred to ward offices returned to JAL in March after a year, with many of them back serving passengers aboard planes.
The guidebook is scheduled to be completed this fiscal year.
"Their attitude to take matters from a foreign resident's perspective was inspiring to the ward officials," said the section chief in charge of the guidebook in thanking the project team.
2.9 mil. non-Japanese residents
National statistics show the number of foreign residents in Japan increased from about 1.69 million in 2000 to about 2.89 million in 2020. Various efforts are being made nationwide to facilitate multicultural communities.
The Fukui prefectural government has asked foreign residents who run websites in their native languages — dubbed "leaders" — to help disseminate administrative information, such as measures taken against coronavirus infections and in times of disaster, to foreign communities within its jurisdiction.
These so-called leaders have encouraged participation in snow shoveling and other community-related events.
"They have become a crucial part of mutual exchange," said an assistant director of the prefecture's international economic affairs division.
Meiji University Prof. Keizo Yamawaki, who specializes in multicultural communities, said the number of foreign residents is expected to continue increasing in the future as Japan looks to secure the labor force.
"At present, the policies and measures taken by each municipality vary," Yamawaki said. "The central government must work quickly to make a legal foundation to realize a symbiotic society, including improving Japanese language education nationwide."