Mito seeks to designate Natto Day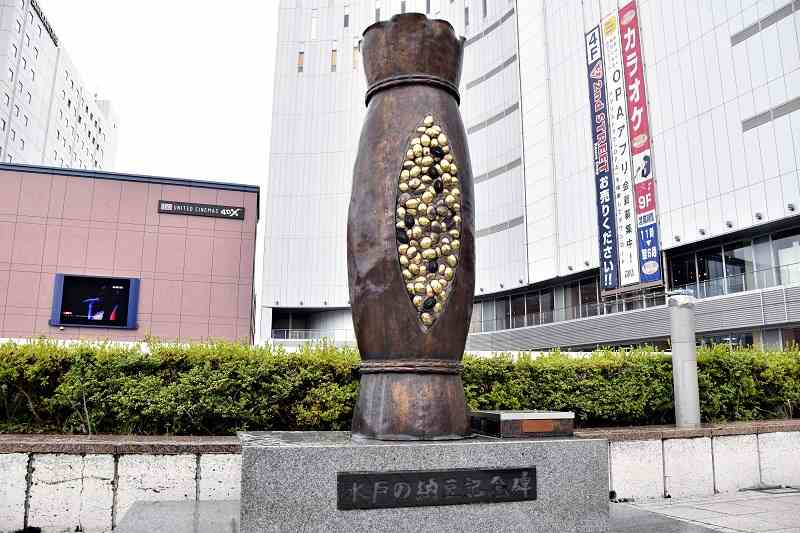 19:16 JST, June 14, 2022
MITO — An ordinance to establish Natto Day was proposed Wednesday by Mito, a city famous for producing natto fermented beans.
The Mito city assembly wants to designate July 10, as the syllables of the word natto are similar to the Japanese words "nana" (the number seven) and "to" (the number 10).
Mito once had the highest per-household purchases of natto of any major city. It hopes establishing Natto Day will enhance opportunities for people to buy more of the beans.
Eleven assembly members from the ruling and opposition parties proposed a bill for "an ordinance to increase natto consumption in Mito." The ordinance is designed to "expand active natto consumption, which would contribute to the revitalization of the local industry and promote citizens' health."
Ibaraki Prefecture is one of the top natto producing areas in Japan. More than 15 members of the Japan Natto Cooperative Society Federation (JNCSF) are from Ibaraki Prefecture — the most among all prefectures — and four of them are based in Mito.
The prefectural capital has long encouraged consumers to eat natto. Since 2018, the Mito chamber of commerce has held a natto contest, for example, soliciting recipes of dishes using the sticky beans.
However, according to the Internal Affairs and Communications Ministry's household expenditure survey on 52 prefectural capitals and ordinance-designated cities, Mito has not been No. 1 in terms of annual natto purchases per household since 2016.
In 2021, Mito ranked third at ¥6,041 per household, coming after Fukushima at ¥6,157 and Yamagata at ¥6,111.
"Natto is a specialty of Mito, but I've been concerned about the sluggish consumption," said Masayoshi Mori, one of the city assembly members who submitted the bill. "We want to promote Mito, as well as the concept of local production for local consumption."
The JNCSF has already designated July 10 as Natto Day. The city's ordinance is expected to be approved on June 21 at a plenary session of the assembly, whereby July 10 will also become Mito's commemorative day.
With the enactment of the ordinance, Mito plans to further strengthen cooperation with manufacturers and engage in promotional activities aimed at increasing consumption.