Owner of famous sword to return it to Ashikaga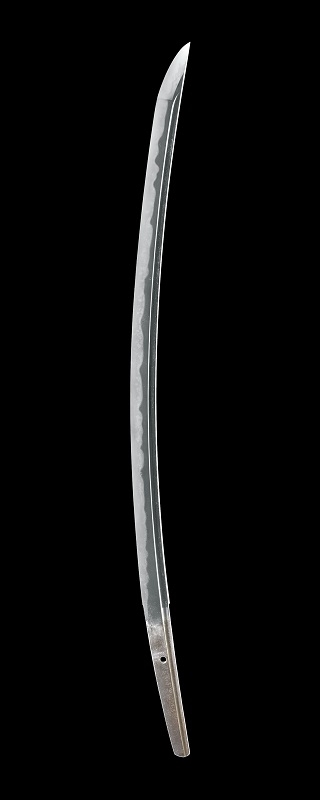 1:05 JST, June 13, 2022
The owner of the famed sword Yamanbagiri Kunihiro, which shares a historical link with the city of Ashikaga, Tochigi Prefecture, has expressed plans to entrust the sword to the city.
Ashikaga Mayor Naohide Hayakawa reported this development about the hand weapon, which the government has designated as an important cultural property, at a Friday meeting of the Ashikaga City assembly.
The city has already expressed its desire to own the sword, and the method of acquisition — either transfer or sale — will be discussed at a later date.
"I want to bring [the sword] back home," Hayakawa said at a Wednesday city assembly meeting.
After this statement, the owner of the sword sent a message to the city that read, "The presence [of the sword] has become far too massive to contain. It would be best to entrust it to a reliable city."
Hayakawa said during Friday's assembly meeting: "We would like to work out the details in future discussions with the owner."
The weapon is believed to be a masterpiece of renowned swordsmith Kunihiro Horikawa. It was made in 1590 at the request of the lord in Ashikaga.
The sword has been exhibited twice at a city museum, attracting a total of more than 60,000 Japanese and foreign visitors for an economic impact of about ¥900 million.