Scandal-hit Nihon University picks novelist Hayashi as chair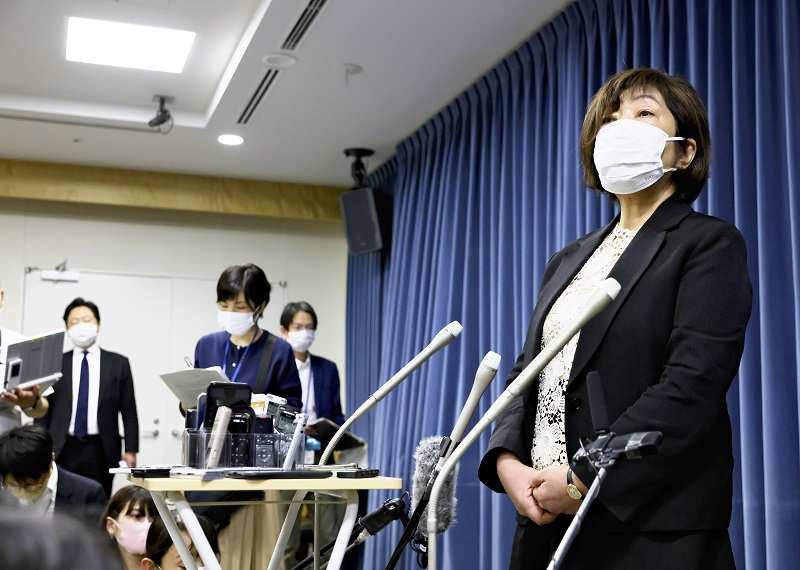 16:51 JST, June 4, 2022
TOKYO — Nihon University said Friday that it has decided to appoint award-winning novelist Mariko Hayashi, an alumna of the university, as its new chairperson.
Hayashi, 68, set to serve four years, will be the university's first female chair. She will be tasked to rebuild one of Japan's largest universities following a series of scandals that led to the resignation of a former chairperson.
Takeo Sakai, a 78-year-old former president of the university, was picked as the university's next president.
The two will assume their positions July 1.
On Friday, Hayashi visited education minister Shinsuke Suematsu, telling him that she is "determined to make big reforms."
"I have the confidence that I love the university more than anyone else," she stressed.
The university's students and the public have high expectations, Suematsu said, requesting Hayashi to focus on strengthening university governance.
"I feel really tense because I'll be involved in a huge organization," Hayashi told reporters after the visit. "I want to do something surprising."
The university is a "macho organization," she said, expressing a wish to boost the presence of women working in the university.
A six-member committee including four outside experts said it chose Hayashi based on her experience and accomplishments as the first female leader of the Japan Writers' Association, as well as her resolve to rebuild the university and her ability to deliver.
The committee also mentioned Hayashi's "strong affection for her school."
"She has grit not to give up halfway and readiness to work sincerely and with devotion," the committee added.
After graduating from Nihon University's College of Art, Hayashi won the prestigious Naoki literary award in 1986. She was awarded the Medal with Purple Ribbon by the government in 2018.
Nihon University's scandals include tax evasion by former Chairman Hidetoshi Tanaka, 75, who quit in December last year, and a breach of trust by a former board member.
The university decided to reform its top management based on proposals from a team to examine the university's governance system set up after the scandals came to light.