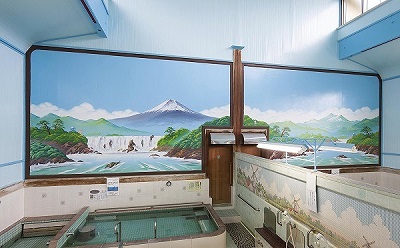 17:00 JST, June 4, 2022
The Tokyo metropolitan government is set to raise public bathhouse fees by ¥20.
A government council compiled a report Friday saying it was appropriate to apply the hike in light of such factors as the recent surge in crude oil prices.
The fees will apply to all three age groups: children under 6, children ages 6-11 and people age 12 or older. The new upper limits on fees will be ¥100, ¥200 and ¥500 for the three age groups, respectively.
The new fees will likely take effect within a month or so, after the Tokyo governor approves the change. The fee for 12-year-olds and older was previously raised last year, but it will be the first time for the under-12s' fee to be raised since 2000.
Fuel prices are expected to increase further, making it more expensive to run boilers. In light of this, the council initially mulled a maximum adult fee of ¥567 to prevent public bathhouses going into the red this year. However, it eventually decided to cap raises to ¥20, fearing large increases could have a serious impact on household finances.
According to the metropolitan government, there were 476 public bathhouses in Tokyo as of the end of April.
Add TheJapanNews to your Google News feed.