Visitors offer prayers for war dead at Okinawa peace park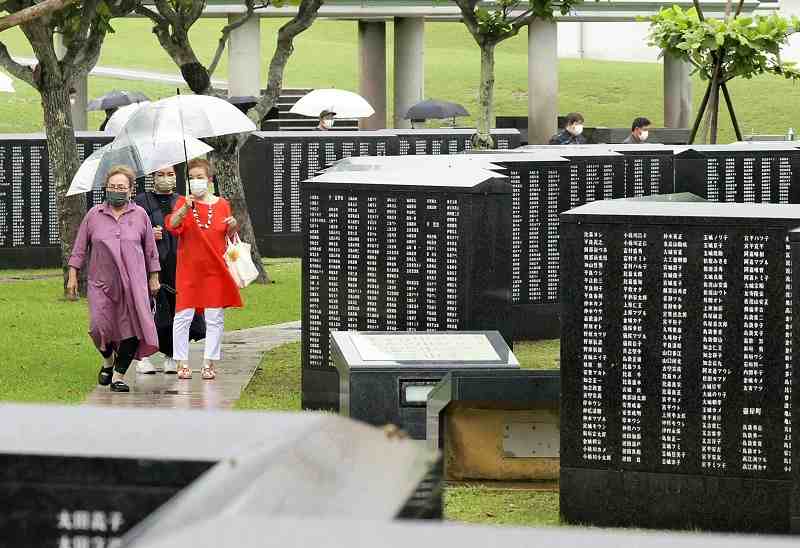 13:40 JST, May 16, 2022
NAHA — A number of events and meetings were held across Okinawa Prefecture on Sunday to mark the 50th anniversary of the region's return to Japan.
Some family members who lost their loved ones visited the Peace Memorial Park on Mabuni Hill in Itoman, the site of the fierce Battle of Okinawa.
In the rain, visitors were seen offering prayers at the park's Cornerstone of Peace, where the names of the war dead are engraved.
"Considerable sacrifices were made to bring about the peaceful world we live in today," said a 77-year-old barber from Nago in the prefecture, who lost a relative in the battle. "I hope Okinawa will become a place where people help each other."
In Naha, at a meeting held at the Naha Cultural Arts Theater Nahart, a peace group and other organizations adopted a declaration pledging to do their utmost to realize an "Okinawa without military bases."