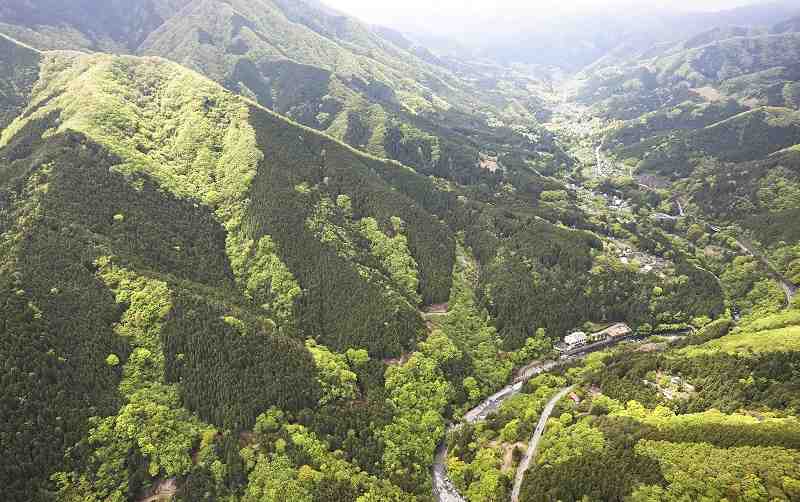 8:12 JST, May 15, 2022
KOFU (Jiji Press) — The police department of Yamanashi Prefecture concluded Saturday that a human shoulder blade recently found in a mountain area belonged to a girl who went missing from a nearby campsite in 2019.
The DNA type of the right shoulder blade matched that of the girl, Misaki Ogura, then a 7-year-old elementary school first-grader, the police said. The girl from the city of Narita, Chiba Prefecture, disappeared during her visit to the campsite in the village of Doshi in Yamanashi in September 2019.
As the shoulder blade is a vital part for sustaining life, the Yamanashi police department judged that Misaki has died. The cause of her death and when she died remain unknown, according to the police.
The police department informed the girl's mother, Tomoko, 39, of the DNA test result the same day. The police will continue their search Sunday, hoping to return as many items related to the girl as possible to her family. The police will also investigate the cause of Misaki's death, suspecting the possibility of the girl encountering an accident or falling victim to a crime.
The right shoulder blade was found on May 4 near the place where a human skull fragment was discovered last month. For the DNA test, Misaki's family offered the umbilical cord from the girl to the police, according to investigative sources.
The shoulder blade is a few centimeters square, and the person to which it belonged is believed to have died several years ago, according to the police.
A mitochondrial DNA test conducted on the human skull fragment confirmed blood relations between it and Misaki's mother. But a DNA type to identify an individual was not detected from the skull.
After the human skull was found on April 23 in a dried-up stream about 600 meters east of the campsite by a volunteer searcher in his 40s, the prefectural police intensively searched nearby areas and found a child's shoes and a sock similar to those worn by Misaki at locations 200 to 300 meters upstream, as well as the shoulder blade.
The places where these items were found were searched by the Yamanashi police department and others repeatedly after the girl went missing. There is a possibility that the items were moved by winds and rain or by animals, according to the police department.
Misaki arrived at the campsite with her family and friends on Sept. 21, 2019. She went missing around 3:40 p.m. on the day after following other children who went to play ahead of her.
A total of some 1,700 people, including police officers, firefighters and Self-Defense Forces troops, conducted an extensive search for the girl for about two weeks after her disappearance.
Her mother and volunteers continued their search later while seeking information on the internet and by distributing flyers at the campsite.
Add TheJapanNews to your Google News feed.