Michael J. Green's Keynote Lecture at the "Okinawa's Past Half Century and Japan's Future" Symposium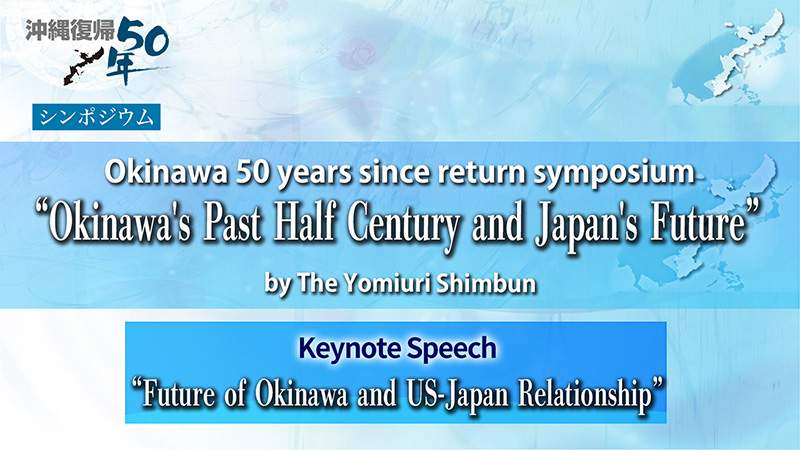 18:02 JST, May 13, 2022
Michael Jonathan Green, Senior Vice President for Asia, Japan Chair, and Henry A. Kissinger Chair at the Center for Strategic and International Studies (CSIS) stressed the importance of Okinawa amid the military rise of China and North Korea in his keynote lecture at The Yomiuri Shimbun's "Okinawa's Past Half Century and Japan's Future" symposium, May 10, 2022.
"The geographic location of Okinawa in the midst of this geopolitical competition makes it more important than ever, as a base of operations for Japan's [self-defense] forces and U.S. forces to protect the free and open Indo-Pacific," said Green.
Regarding U.S. bases in Okinawa, Green said, "I think the U.S. and Japanese governments should look to see with Okinawa's leaders what we can do to reduce even further the burden that's borne while moving into a new era where the security of the region is enhanced by new operational concepts."
Green's speech is the original English. You can watch the Japanese simultaneous interpretation (provided by Simul International, Inc.) as it happened at the venue at the following URL:
https://www.yomiuri.co.jp/stream/2/19370/
---
---
Add TheJapanNews to your Google News feed.