Police find additional human bone-like objects in Yamanashi Pref.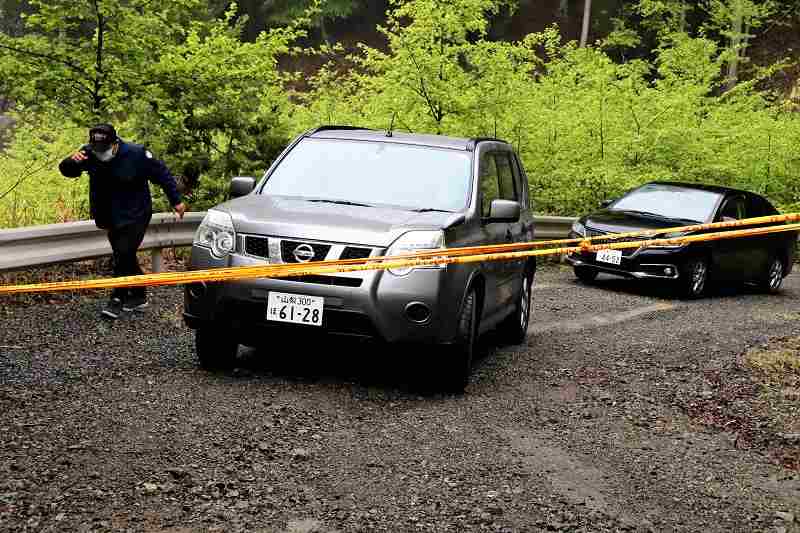 12:57 JST, May 12, 2022
KOFU — The Yamanashi prefectural police said Wednesday they had found two more objects resembling human bones in mountains near a campground in Doshi, Yamanashi Prefecture, where bones — believed to be those of children — and other items had previously been discovered.
The elongated objects are believed to be human arms, according to investigative sources.
If confirmed to be human bones, the police will conduct DNA tests and attempt to identify the person.
On Wednesday, Metropolitan Police Department dogs and about 50 officers — including crime-lab experts — searched the area, where then-elementary school first-grader Misaki Ogura of Narita, Chiba Prefecture, went missing in September 2019.
The two objects were discovered near where parts of a skull and a right-shoulder bone were found earlier, the sources said.