Japanese, Ukrainian researchers jointly publish paper as 'token of friendship'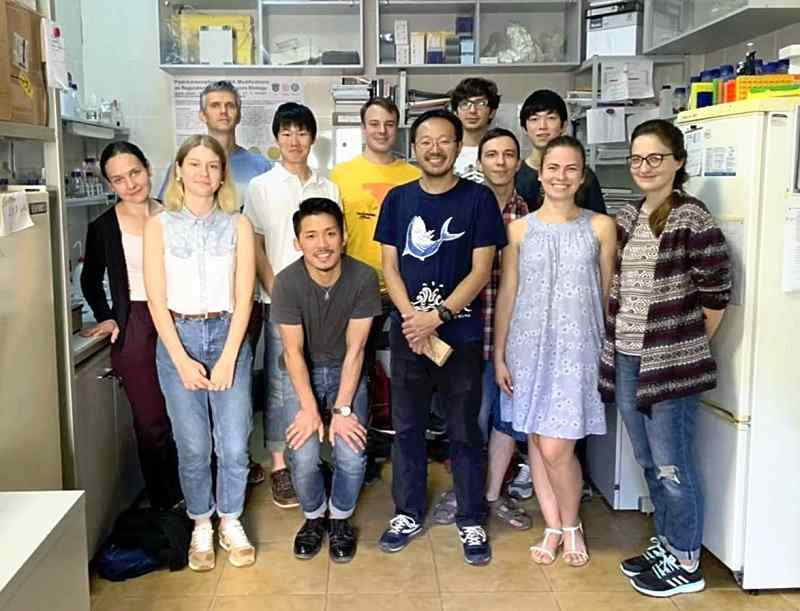 2:00 JST, May 11, 2022
A research paper on the antibiotic landomycin that was jointly compiled by Japanese and Ukrainian researchers has been published in an international scientific journal, with a participating researcher calling the paper a "token of friendship."
Russia's military invasion has forced research activities in Ukraine to come to a halt. However, Japanese researchers completed the paper with the hope that it would provide an impetus to resume the joint research.
The paper was published in mid-April by a team led by Tohoku University Prof. Yoshikazu Tanaka, 45, and Prof. Bohdan Ostash, 44, of Lviv University in western Ukraine. The paper reported the detailed three-dimensional structure of landomycin, which may lead to more efficient production of antibiotics.
Ostash contacted Tanaka, who specializes in the structural analysis of proteins, when he was exploring useful substances produced by microorganisms. Since 2018, they have conducted joint experiments and research.
However, Russia's invasion had a drastic impact. Ostash turned off all power at his lab, except for the refrigerator where the microorganisms are stored, and suspended his research activities. According to Ostash, bombing continues, and when the alarm goes off, he flees to a shelter. Only recently, a missile hit a gas station near his home, he said.
The team had been in the process of revising the paper on the results of about three years of research.
"We want Ostash just to think about his own safety," Tanaka said. With this desire, Tanaka and other Japanese team members took on the task of revising charts and tables to complete the final draft of the paper. "If I can help my friend, I want to do whatever I can," he said.
Tanaka is considering accepting students supervised by Ostash.