Work begins on tunnel to release treated water in Japan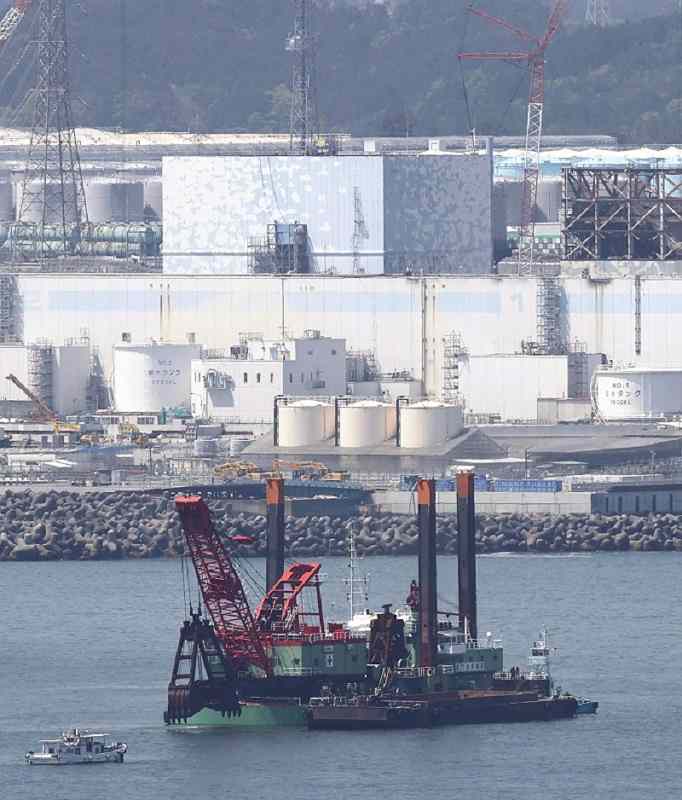 17:20 JST, May 6, 2022
Tokyo Electric Power Holdings Inc. on Thursday began work to excavate an undersea tunnel that will release treated water into the ocean.
The tunnel, which will stretch from the Fukushima No. 1 nuclear plant to about 1 kilometer off the coast, will discharge the water.
The excavated soil will be loaded onto a special ship and transported to the plant.
According to TEPCO, buoys surround the area where a grab dredger is excavating bedrock on the seabed. The company's goal is to dig more than 10 meters deep by early July.
Upon operation, TEPCO will monitor levels of radiocesium within the seawater and soil around the site and may stop the work if abnormalities are detected.
---
---