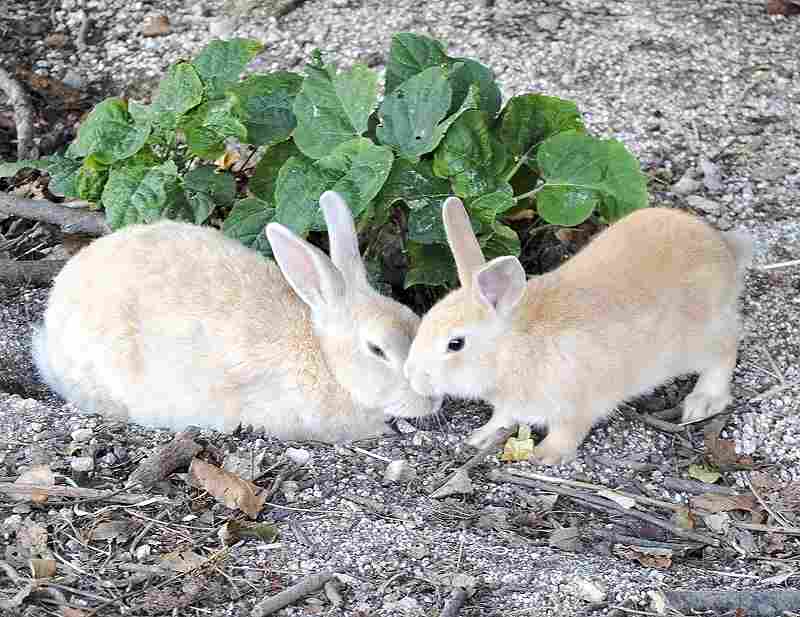 14:35 JST, May 4, 2022
TAKEHARA, Hiroshima — A battle is brewing on so-called Rabbit Island.
Crows, rats and other natural enemies of the furry feral denizens that give the island its nickname are increasing as a result of overfeeding by tourists. These enemies have grown in number as they feast on food uneaten by the rabbits.
The island in the Seto Inland Sea is properly known as Okunoshima and is part of the city of Takehara, Hiroshima Prefecture. The reason there are hundreds of wild rabbits on the island has been blamed on the release in the 1970s of a few rabbits raised at an elementary school off the island.
When Okunoshima was developed by the central government as a recreational site, the rabbits gained fame as a symbol of the island. Thanks to successful promotional activities by the municipal government, the island became a major tourist destination.
As tourists posted about the island on social media using the moniker in Japanese for "Rabbit Island," the number of visitors swelled from about 125,000 in 2013 to 289,000 in 2019.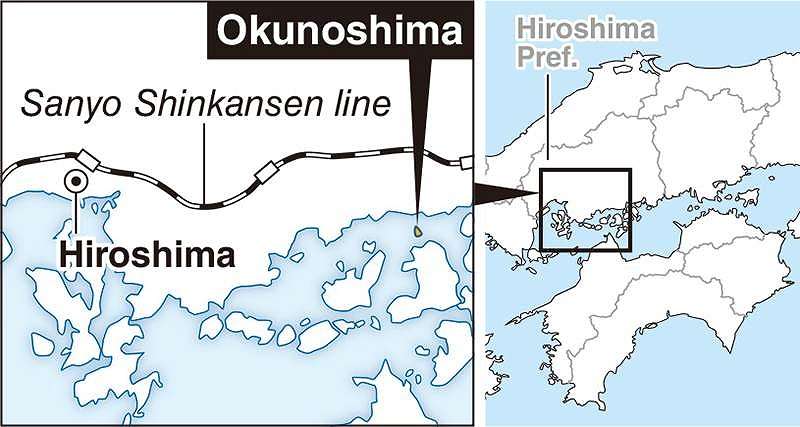 Through World War II, the Imperial Japanese Army had a poison gas factory on the island. Even now, war-related remnants are seen in various parts of the island. But the adorable image of Rabbit Island has taken hold.
Rabbit food is not sold on the island, so visitors bring vegetables and other food. True, this feeding has probably been what keeps the rabbits alive. Some tourists, however, give pastries and other snacks people usually eat that are not good for the rabbits' health.
There is often too much food for the rabbits to gobble up, leading to the leftovers being eaten by crows, rats and even wild boars.
This has affected the rabbits' habitat. Witnesses have seen crows poking rabbits in the eyes when stealing the food given to them and preying on weakened rabbits.
An information center on the island under the jurisdiction of the Environment Ministry has made leaflets asking visitors not to leave food behind. Regarding how to feed rabbits, the center recommends giving them a little at a time and watching over them until they finish eating.
"Leaving food behind means telling the crows where rabbits are," reads a flyer on the island. "When you are gone, the crows will prey on weakened rabbits."
It has been difficult, however, to disseminate these feeding habits to all visitors. In response, the ministry's local bureau and other local entities have decided to deploy "supporters," special staff who will be responsible for educating tourists. More than 50 people applied to be a supporter and training of applicants is planned before the start of activities in summer.
Add TheJapanNews to your Google News feed.