Japan tour boat operator angers fellow companies with 'misleading' remarks on safety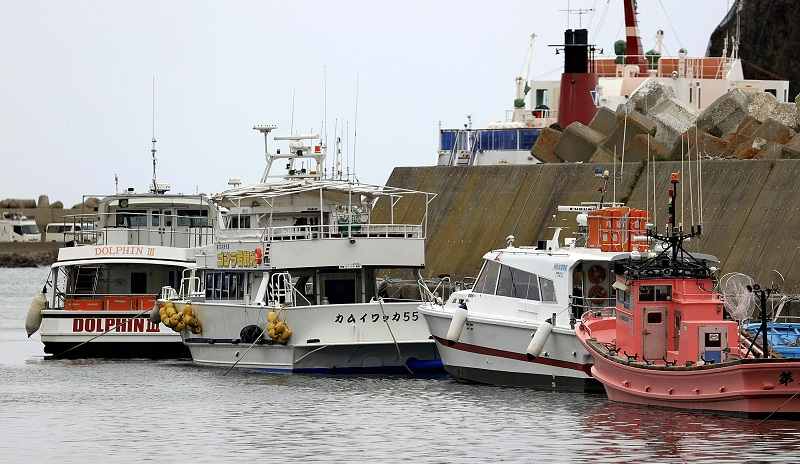 15:30 JST, May 2, 2022
SHARI, Hokkaido — Hokkaido tour boat operators are enraged over allegedly misleading remarks made by the head of the firm that operated the Kazu I sightseeing boat, which sank last month off the Shiretoko Peninsula with 26 people on board.
Shiretoko Pleasure Boat President Seiichi Katsurada, 58, said he allowed the Kazu I to set sail "on a conditional basis," despite a forecast for inclement weather on the day of the accident.
Three fellow operators in the town of Shari, Hokkaido, said they cancel their tours if bad weather is forecast, adding that Katsurada's comments might lead people to think the entire tour boat industry pays insufficient heed to passenger safety.
Speaking at a press conference on Wednesday, Katsurada said he was aware of the weather advisories, but added that there were no strong waves near the port at that time, and his decision was made on the condition that the vessel would turn back if the sea became rough.
"Everyone's been doing it [leaving port on a conditional basis] for years," he said.
The fatal tour was a three-hour roundtrip to the tip of the Shiretoko Peninsula, costing ¥8,800 per person. Katsurada said fares differed depending on the locations actually reached.
Koya Sugawara, president of a pleasure cruise firm based in Utoro fishing port in Shari, said, "We don't sail when bad weather is forecast."
The other two tour boat operators said that local cruise ship operators judge "conditional basis" to mean that tour boats can sail when the weather is good, but should turn back when visibility deteriorates or when customers could potentially get wet or become seasick due to wind and waves.
"Katsurada's perception is wrong," a different cruise ship operator said. "Now, 'conditional basis' has become a contentious phrase and has drawn criticism."
The Land, Infrastructure, Transport and Tourism Ministry is reviewing safety standards for tour boat operations in light of Katsurada's remarks about the phrase.
Rule revisions
An association comprising all four tour boat companies that operate out of Utoro fishing port — including Shiretoko Pleasure Boat — is reviewing its rules on safety, it has been learned.
According to an association source, the operators currently decide whether to set sail based on weather conditions in the port's vicinity. However, the association is now reportedly considering making it standard to check weather conditions off the coast, too, before leaving port.
The association, which is currently chaired by Katsurada, is also mulling tightening a rule on simultaneous multi-boat trips in case one vessel gets into difficulties — the other vessel or vessels could then offer assistance.
The association's rules include informing a central operators' office about the safety of at-sea boats on a regular basis. The association is planning to start discussions on changing its rules after replacing Katsurada with a new chairman.