Bad weather hampers search for missing boat passengers in northern Japan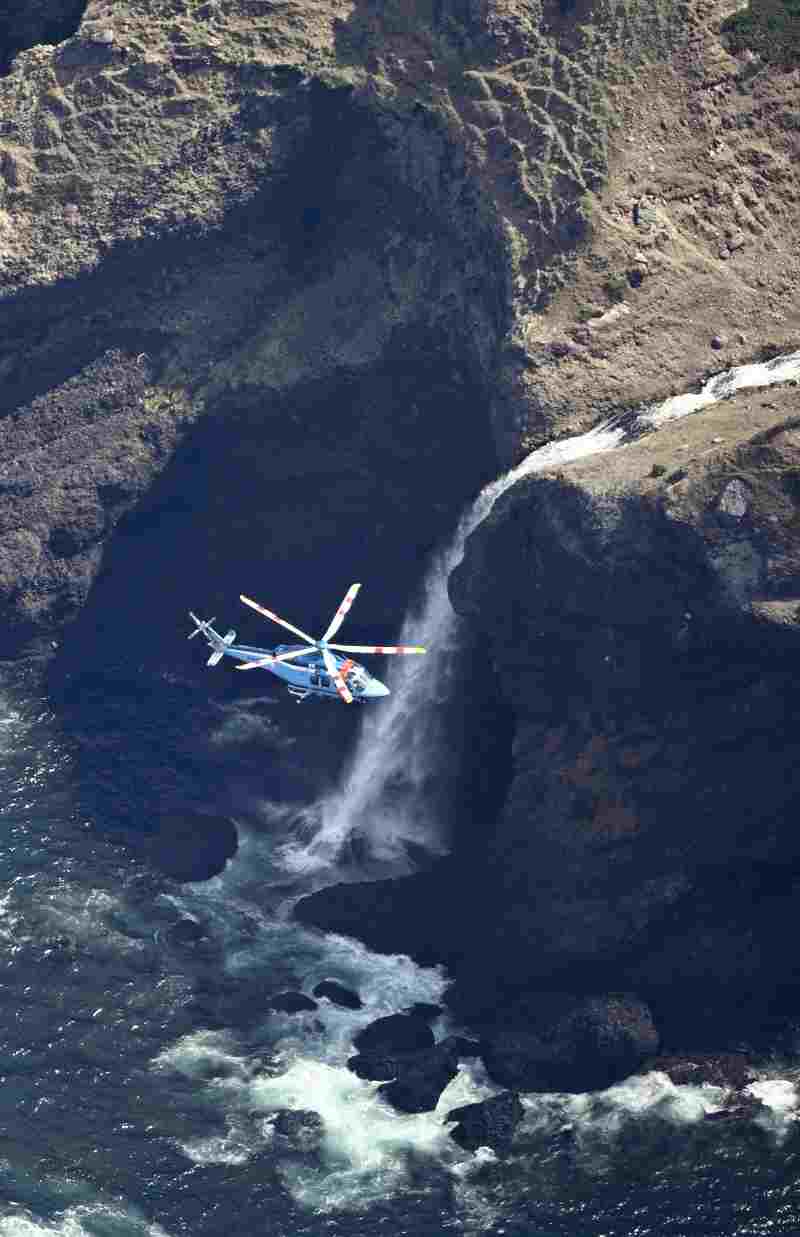 13:43 JST, April 27, 2022
Search operations resumed Wednesday morning in waters off Cape Shiretoko for 15 people still missing after the sightseeing boat Kazu I disappeared near the Shiretoko Peninsula in Hokkaido on Saturday.
The weather was expected to worsen in the afternoon, making operations more difficult.
According to the 1st Regional Coast Guard Headquarters, the search involved 12 patrol and other vessels of the Japan Coast Guard, the Self-Defense Forces, the Hokkaido prefectural government and the Hokkaido prefectural police department. Seven helicopters and other aircraft were also taking part.
The waves were around 1 meter high on the day.
According to the Sapporo District Meteorological Observatory, the weather was expected to worsen near the Kashuni Falls — the area where last contact was made with the boat — due to a strong low-pressure system.
The maximum wind speed was predicted to reach about 18 meters per second at sea, with waves of up to 3 meters high.
Due to the anticipated weather, local fishing boats and other tourist boats suspended search activities Wednesday.
"It'll be difficult to search on Thursday, too," said a 64-year-old fishing boat captain who joined the search on Tuesday. "I want to find the missing people as quickly as possible."
Officials of the town government of Shari, Hokkaido, said 10 of the 11 people confirmed dead had been identified, and hailed from Tokyo and the prefectures of Fukushima, Chiba, Gifu, Osaka, Hyogo, Kagawa, Saga and Fukuoka.