15 still missing in Shiretoko boat tragedy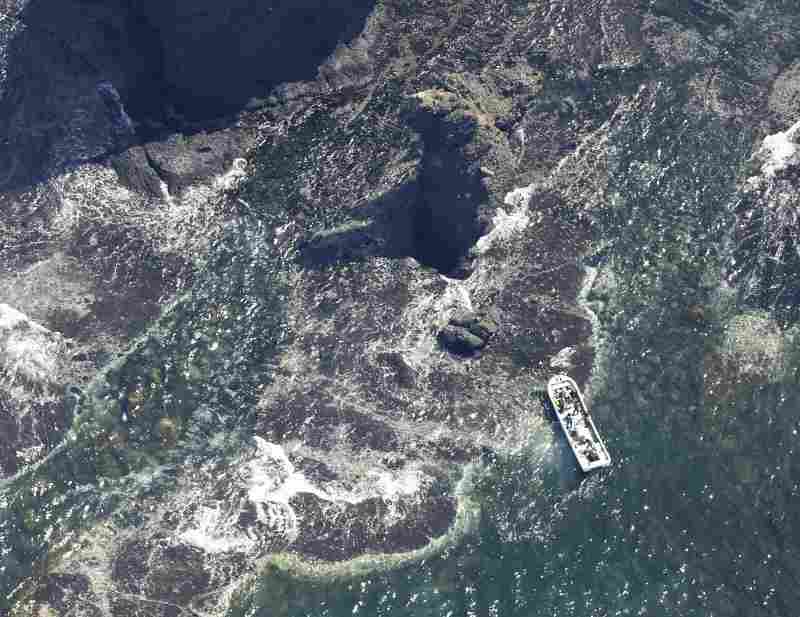 20:43 JST, April 26, 2022
Search operations continued Tuesday in waters off Shiretoko Peninsula, three days after the sightseeing boat Kazu I went missing with 26 people aboard.
Eleven bodies have been recovered so far, following the discovery of a child's body east of Cape Shiretoko on Sunday night.
Rescuers had not located the vessel or the 15 remaining passengers and crew as of Tuesday early afternoon.
The Japan Coast Guard (JCG) has deployed a survey boat capable of scanning deep-sea areas because there is a possibility the boat sank with people trapped aboard, according to the 1st Regional Coast Guard Headquarters.
On Tuesday morning, divers searched the last known location of the ship based on the results of sonar data.
Local fishing boats have also been participating in search operations, which had been carried out within a 10 nautical mile (about 18 kilometers) radius of Cape Shiretoko by Monday.
An expansion of the search area may be necessary because ocean currents flowing across the peninsula might have carried bodies over the median line between the Shiretoko Peninsula and the Kunashiri island in the northern territories.
Russian authorities have been notified about the search operations based on an agreement between Tokyo and Moscow on rescue operations in marine accidents.
The JCG has been using sonar to search waters off the peninsula but more accurate equipment is needed because of the complex topography of the seabed, which at some points reaches depth of more than 100 meters.
It has dispatched a 430-ton vessel capable of surveying depths of about 200 meters. The 56-meter-long Tenyo left Tokyo on Tuesday and is expected to join search operations in the next few days.