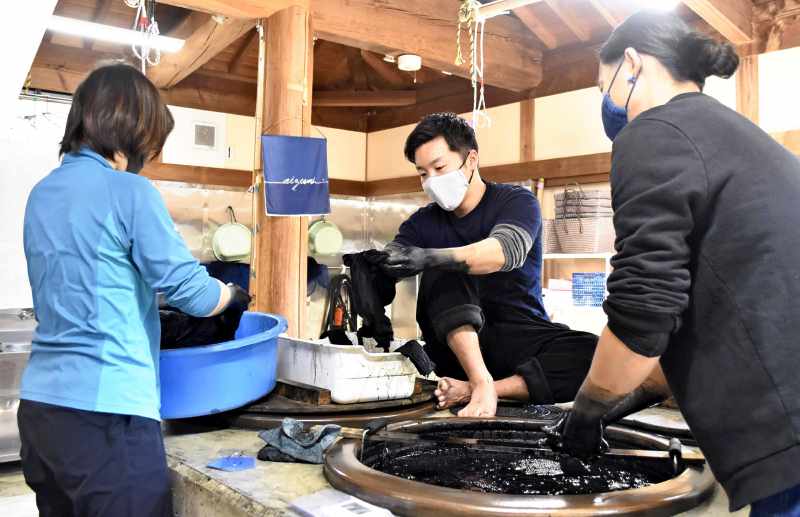 11:00 JST, April 26, 2022
The Internal Affairs and Communications Ministry plans to set up a panel as early as this summer to discuss measures through which it will back municipalities lacking in applicants for the regional revitalization support program.
The government came up with the regional revitalization support program to encourage residents in urban centers to relocate to depopulated or other rural places and work to reinvigorate those areas.
The ministry will rely on advice from former participants in the program to help municipalities develop a system to attract people to join the endeavor.
Participants will relocate to areas facing problems such as shrinking populations for a fixed period and be involved in tourism promotion or agricultural, forestry or fishery industries. At the same time, they will work to promote the strong points of these municipalities and advance regional brands.
Participants are asked to make a commitment of one to three years.
The central government provides each participating municipality with a subsidy of up to ¥4.8 million per participant to cover costs that support their activities and other expenses. The program is also aimed at having these participants eventually settle in those areas.
When the program started in fiscal 2009, there were 89 participants. Both the number of participants and the number of municipalities accepting them have gradually increased, and in fiscal 2021, 6,015 participants were active in 1,085 municipalities nationwide.
In reality, however, about 50% of the applicants to the program are looking to relocate to municipalities in the top 20% in popularity, according to the ministry's department supporting regional self-reliance. Of 1,457 municipalities taking part in the program, 246, or about 17%, have never welcomed participants.
To address the situation, the ministry will create a panel for each municipality to discuss specific promotion campaigns and ways to draw in applicants so that the local governments can make use of those ideas to attract candidates.
The envisaged panels will be comprised of officials from the ministry, the municipal government concerned and academic experts familiar with regional revitalization. Former participants will also take part in the discussions and draw up proposals based on their own experiences.
The ministry will first set up panels for about 10 municipalities as models. The government aims to increase the number of program participants to 8,000 by fiscal 2024, and the latest plan is aimed at stepping up efforts to achieve that goal.
Add TheJapanNews to your Google News feed.