Number of tsunami safety towers in Japan surges to 502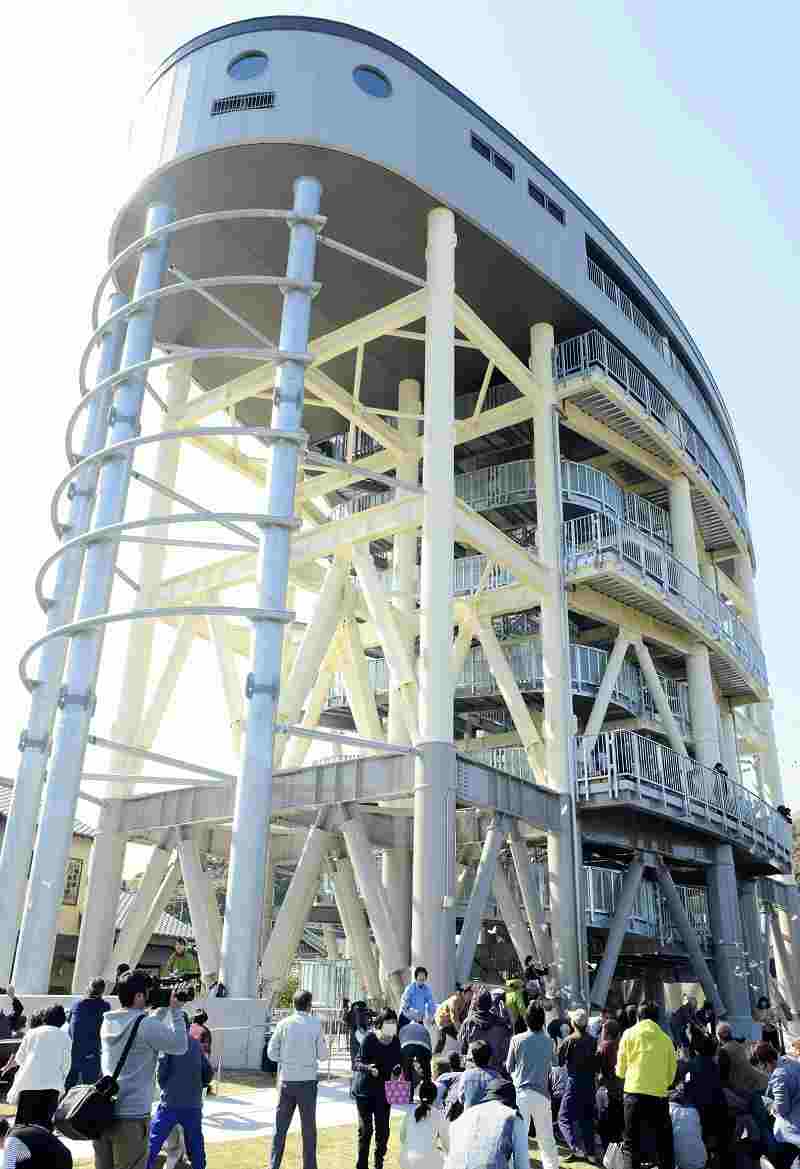 14:19 JST, April 6, 2022
A total of 502 tsunami safety towers have been erected in Tokyo and 22 other prefectures through April last year, an 11-fold increase in the number that existed prior to the 2011 Great East Japan Earthquake, according to a Cabinet Office survey.
The government subsidizes half of the construction costs for the towers, which provide temporary refuge for residents in the event of a tsunami, but the burden on local governments still amounts to several hundred million yen. A study led by Gunma University found only 45 such towers existed before the disaster.
In 2014, the subsidy was increased to two-thirds in areas where extensive damage from a major Nankai Trough earthquake is anticipated, which helped accelerate tower construction. Seventy percent of the towers are located on the Pacific Ocean side west of the Kanto region, with Shizuoka Prefecture having the most with 139.
Progress is also being made on designating high-rise buildings as refuges from a tsunami. A total of 15,304 buildings in 37 prefectures have been registered for such purposes, eight times more than the 1,876 before the disaster.
Local governments have been calling for an increase in the government subsidy for tower construction costs outside of the Nankai Trough earthquake zone.
The Liberal Democratic Party plans to submit a bill that increases the subsidy ratio to two-thirds in areas expected to suffer damage from a massive earthquake with an epicenter in the Japan trench and the Chishima trench. It aims to have it passed in the current Diet session.