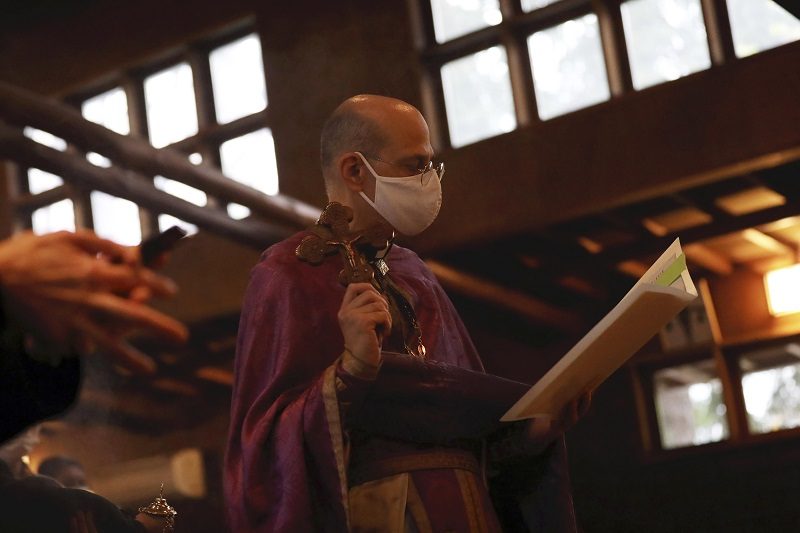 12:48 JST, April 6, 2022
Father Paul Koroluk provides Ukrainians living in Japan with valuable support as they grieve over the tragedy that has befallen their native land.
Koroluk, a priest in the Ukrainian Orthodox Church, was born in the United States. However, his family has Ukrainian roots and family members have been strongly affected by neighboring powers.
Coming together
As Koroluk offered a prayer in Ukrainian at a church meeting on March 20 in Minato Ward, Tokyo, sobs could be heard coming from some of the about 30 people gathered behind him.
As of June last year, about 1,860 Ukrainian nationals were living in Japan. Even prior to Russia's invasion, Koroluk, 55, has held regular Sunday prayer meetings twice a month.
Following Moscow's incursion, Ukrainians — many dressed in festive costumes — began holding protests in Tokyo. Koroluk joins such protests to call for peace, listen to people's concerns and offer comfort.
Koroluk was born in 1966 in New York to Ukrainian immigrants: his father, Oleksandr, and mother, Lucia. His parents were members of the Ukrainian Orthodox Church, which Koroluk attended from an early age.
In 1988, Koroluk came to Japan to pursue a passion for aikido, which he had discovered in college. Though he says he initially felt out-of-place, by spending time with Ukrainians living in Japan he found a community.
As his relationships deepened, he became aware of friends' concerns about the lack of Ukrainian Orthodox clergy in Japan and the lack of a suitable place to worship. Koroluk recalls thinking, "I'll do it myself."
He delved deeply into Ukrainian Orthodox teachings and was ordained in 2006. He subsequently worked a regular job on weekdays and volunteered his services as a priest on Sundays for prayers and gatherings at places rented out by worshippers.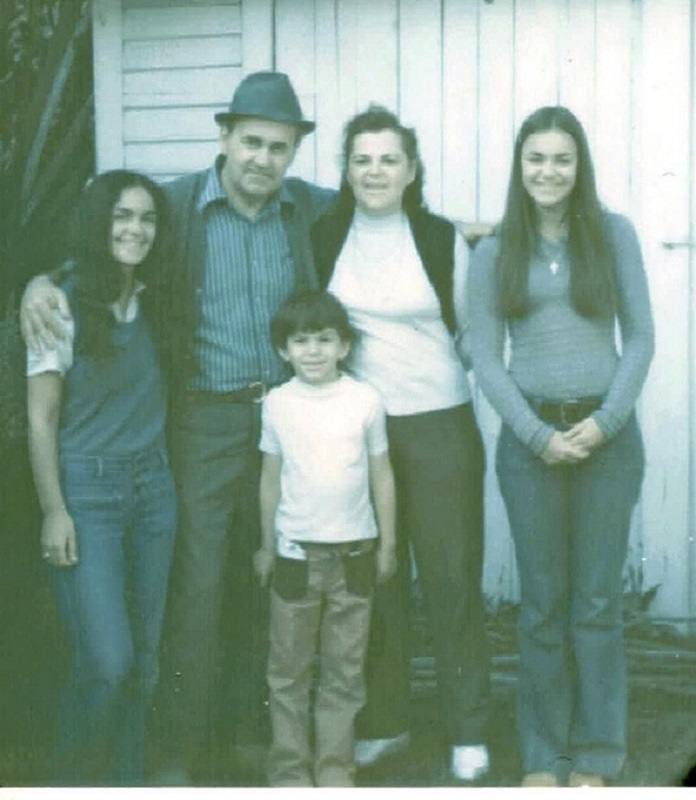 Troubled history
Koroluk's father hailed from a village near Lviv in western Ukraine, which was in the Soviet Union's territory in 1941, when the Soviet Union was fighting Germany in World War II. In that year, his grandfather Mikhail was executed by the Soviet secret police. Koroluk said his father told him that his grandfather was punished for a crime he did not commit.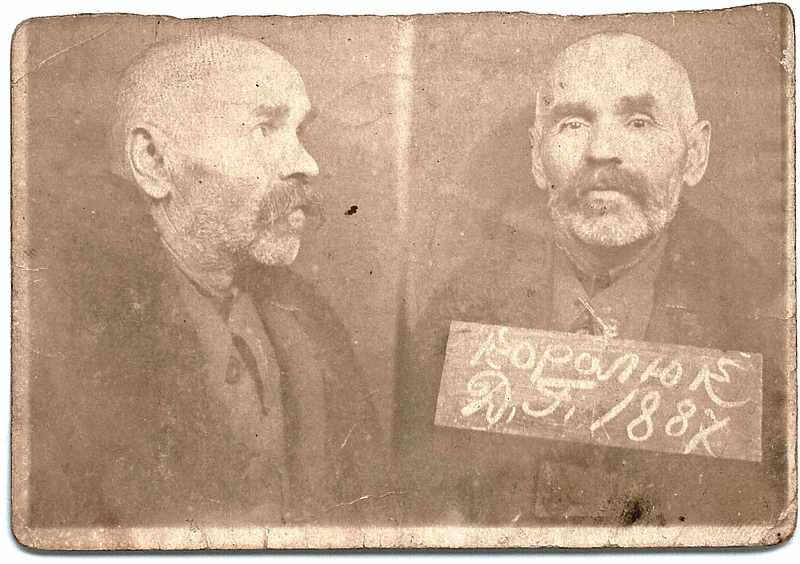 At the time, Oleksandr was living in German-occupied Lviv, where he fell in love with Lucia, the daughter of a Jewish landlord. As the Holocaust had already begun, she would have been sent to a concentration camp had the Germans discovered she was Jewish. Oleksandr obtained the family register of a deceased Ukrainian for Lucia and married her — under the name "Anna" — in 1942.
Later, they were both conscripted by the Germans and spent the rest of the war at a forced labor camp in Geislingen, southern Germany. Western Ukraine fell under Soviet rule, making it difficult for the couple to return from Germany for fear of being suspected as spies, so in 1949, they traveled to the United States.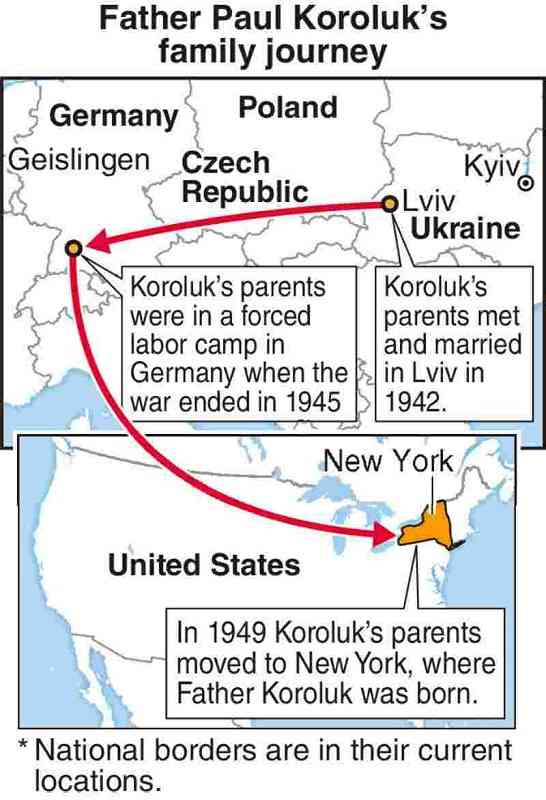 Dangers of 'hatred for Russia'
"The history of the Ukrainian people is one of continuous misery," Koroluk said. "Stories like that of my parents aren't uncommon." Lucia died in 1993, aged 71, and Oleksandr passed in 2011, aged 89. In keeping with his parents' hope that he would "cherish his roots," Koroluk has a strong sense of identity as a Ukrainian.
"My nationality is American, but my soul is Ukrainian," he said.
Thirty years have passed since Ukraine gained independence following the collapse of the Soviet Union in 1991.
The Russian military is now once again threatening the country's independence, and many lives have been lost in the recent conflict.
Koroluk worries about growing feelings of hatred toward Russia. When he heard about the invasion, he was infuriated by its barbarism. He lamented the loss of peace and wept over the deaths of children. "It's crucial to continue to speak out against the war," he said. "But we can't let it turn into hate."
Koroluk hopes and prays for a day when people from Ukraine, Russia and all around the world can live in peace, saying, "This war has no meaning. The useless bloodshed needs to stop as soon as possible."
Add TheJapanNews to your Google News feed.