Thieves targeting guardrails as scrap metal prices surge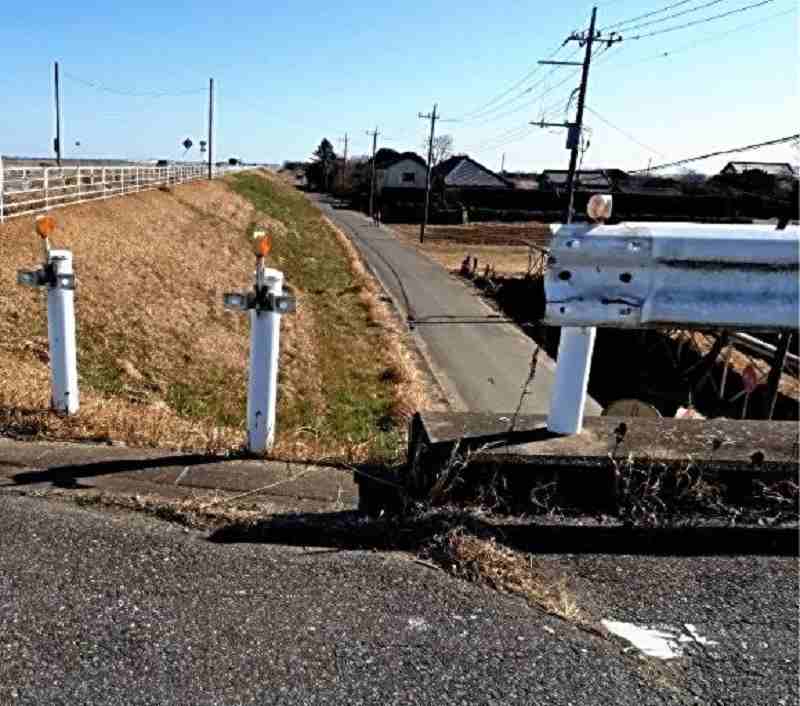 15:26 JST, April 4, 2022
A surge in thefts of guardrails and other metal items such as water taps has prompted local governments to enhance patrols and an industry association to urge its members not to trade goods if they suspect the items have been stolen.
It is thought that thieves are targeting guardrails and other such items to sell to scrap dealers as prices of iron and other metals have skyrocketed amid the coronavirus pandemic.
Shizuro Furuya, 63, a secondhand dealer in Kashiwa, Chiba Prefecture, was arrested on suspicion of theft in March. According to his indictment, Furuya is suspected of stealing 18 guardrail parts worth ¥406,000 in March, in Mooka, Tochigi Prefecture. Furuya was quoted as saying "I sold the goods and spent the proceeds on living expenses."
Several guardrail thefts have been reported in Chiba Prefecture since December. According to the prefectural government, 14 cases were confirmed on national highways and prefectural roads managed by the prefecture from December to March 8, with damage totaling ¥963,000.
In Ibaraki Prefecture, more than 900 metal valves for pipes carrying water to rice fields were stolen from rice fields last fiscal year, a seven-fold increase from the previous fiscal year.
In Isesaki, Gunma Prefecture, 80 manholes worth about ¥1.16 million were stolen between November last year and January this year.
High scrap metal prices are thought to be behind the surge in thefts.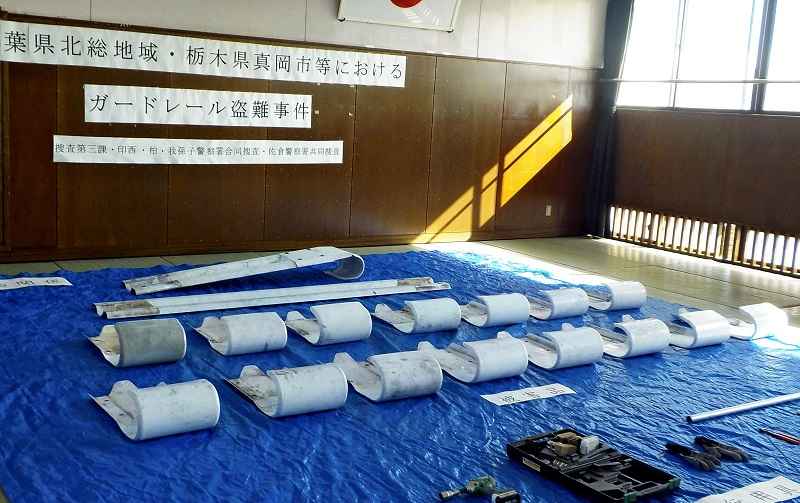 According to the Japan Iron and Steel Recycling Institute, the average price of scrap steel in the nation's three largest urban areas was ¥19,100 per ton in April 2020. The average price had surged to ¥64,500 as of the end of March.
The amount of steel available in the scrap metal market has fallen because of pandemic-linked delays in demolition schedules, which has pushed up prices, according to the institute.
Chiba Prefecture has started using anti-theft bolts to attach guardrails and increased the frequency of patrols, but claims streets with less traffic are difficult to check regularly.
On March 17, the institute sent a letter to its members, comprising about 720 firms, urging them to check the identities of dealers and consult with the police if they suspect people are handling stolen goods.
"There is a possibility that illegal trading is being conducted," an institute official said. "We want measures to be implemented urgently to deal with the issue."