New law makes it harder for teachers fired for sexual assault on students to return to classroom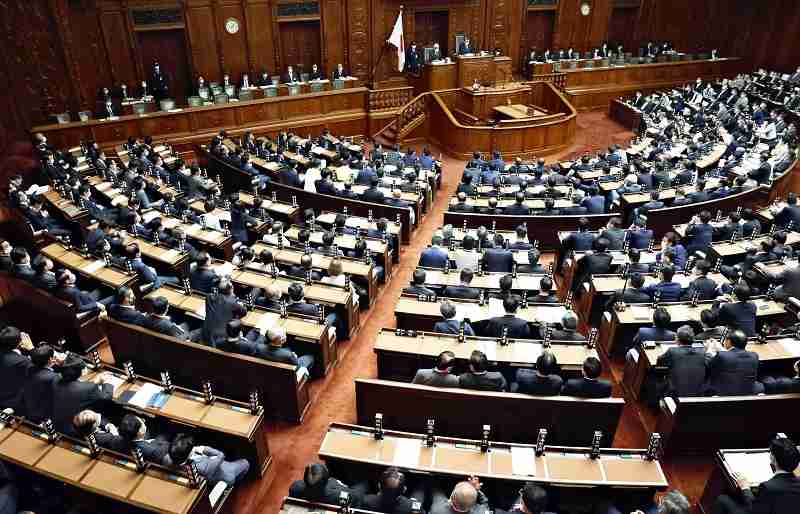 21:00 JST, April 4, 2022
A law aimed at preventing sexual assault by teachers on students came into force Friday, making it extremely difficult for offenders who lost their teaching licenses to ever return to the classroom.
A stricter screening process — the main pillar of the new law — for disciplined teachers looking to regain their licenses will likely start as early as spring 2025.
"We are addressing the issue with a firm determination to prevent students from becoming victims of sexual assault," Education, Culture, Sports, Science and Technology Minister Shinsuke Suematsu emphasized at a press conference after Friday's Cabinet meeting.
Behind the enactment of the law is a continuously high number of incidences. According to the education ministry, the number of teachers at public elementary, junior high, high schools and other schools disciplined for indecent acts or sexual harassment has topped 200 for eight consecutive years through the 2020 school year.
The new law stipulates the establishment by each prefectural board of education of a screening board of specialists who will determine whether or not former teachers who lost their licenses as a penalty for indecent acts will be reissued with them. Up to now, teachers who were fired and had their licenses revoked due to sexual assault on students could reacquire them after three years.
Because the screening system applies to those whose licenses are revoked after the new law is enacted, it is expected to be put in place sometime in the 2025 school year or later.
Under the new law, those who wish to have their licenses reissued will be required to bear the burden of proof that they will never commit sexual violence again. They will be required to submit a medical report from a doctor and proof of rehabilitation. The screening board must in principle be unanimous in its decision on approving or denying the reissuance.
In addition, the government's fundamental guidelines based on the law stipulate that if a teacher again commits an indecent act after reacquiring their license, people who hire or appoint the teacher "may be held liable for compensation for damages."
Victims group hopeful
A civic group serving as a nationwide liaison office for victims of school harassment welcomed the new law, and stressed the importance of improving guidance and training for future teachers in preventing assaults.
"We're hopeful that the new law will work as a deterrent," Masako Gunji, 53, who co-chairs the group, said at a press conference in Tokyo on Friday. "Teachers need to know how the victims are suffering, including the psychological and physical damage that remains and the trauma they went through."
Tokyo photographer Ikuko Ishida, who was sexually abused by a junior high school teacher about 30 years ago, expressed her hopes for the new law's effect at a press conference in Tokyo on the same day.
"Sexual violence by teachers has been around for a long time, but it has been overlooked," the 44-year-old Ishida said. "The law's enactment sends a big message to society."
Asked about the response when a child claims to be a victim, she said, "The method of investigating teachers who commit sexual assault is slipshod and does not always result in disciplinary firings. I hope boards of education will genuinely address these cases."
Add TheJapanNews to your Google News feed.