TEPCO asks for supply from 7 firms; power consumption rate exceeds 100%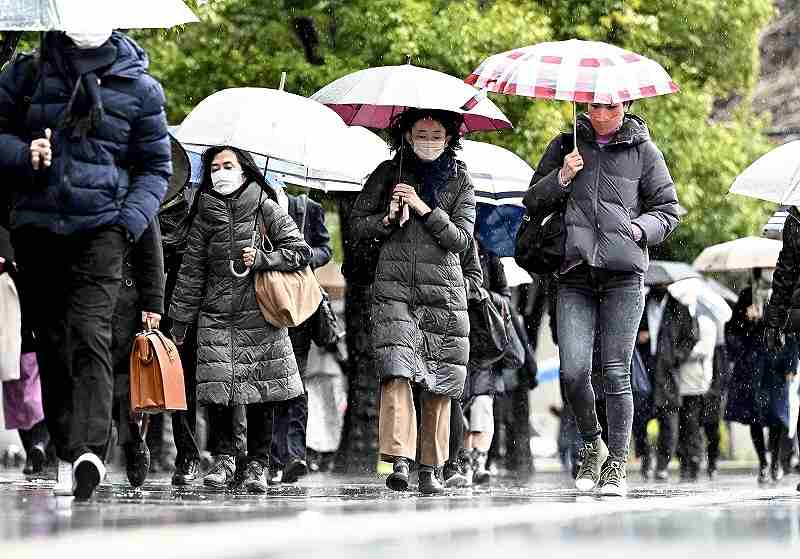 16:12 JST, March 22, 2022
Tokyo Electric Power Company Holdings, Inc. announced Tuesday that its power supply would be supplemented by seven other major electric power companies nationwide to deal with surging demand in its service area.
On Tuesday, sometime between 11 a.m. and noon, the power consumption rate in the eight prefectures supplied by TEPCO reached a preliminary figure of 103%.
The government on Monday had issued a power crunch warning to Tokyo, Kanagawa, Saitama, Chiba, Gunma, Tochigi, Ibaraki, Yamanashi and eastern Shizuoka prefectures. The warning was issued for the first time since the alert system was created in 2012, after the Great East Japan Earthquake of 2011.
On Tuesday, it also issued the same warning to six prefectures in the Tohoku region and Niigata Prefecture, which are covered by Tohoku Electric Power Co.
Power consumption is the ratio of electricity consumption to supply. An imbalance in supply and demand could lead to a massive blackout.
During a press conference after a Cabinet meeting on Tuesday, Economy, Trade and Industry Minister Koichi Hagiuda asked the public to cooperate in saving electricity to the maximum extent possible without affecting their daily lives. He also said that the government may ask for further power saving depending on the situation.
Following a March 16 earthquake off Fukushima Prefecture, some thermal power plants have been shut down, causing a decline in the capacity for power supply. On top of this, the rain since Tuesday morning has kept the solar power generation system from fully operating, and a temperature drop is feared to boost demand for heating.
TEPCO Power Grid, Inc., which handles power transmission, announced Tuesday morning that it would receive power supply of up to 1.42 million kilowatts from seven of the other nine major electric power companies in the nation — all but Hokkaido Electric Power Co. and Okinawa Electric Power Co. — between 7 a.m. and 4 p.m. Despite the power exchange, however, a power crunch may still be inevitable unless actual demand is below 10% of the expected demand.
To avoid large-scale blackouts, TEPCO has asked some companies with large consumption to cut their electricity use and asked the public to set their thermostats no higher than 20 C and turn off unnecessary lights.
Add TheJapanNews to your Google News feed.