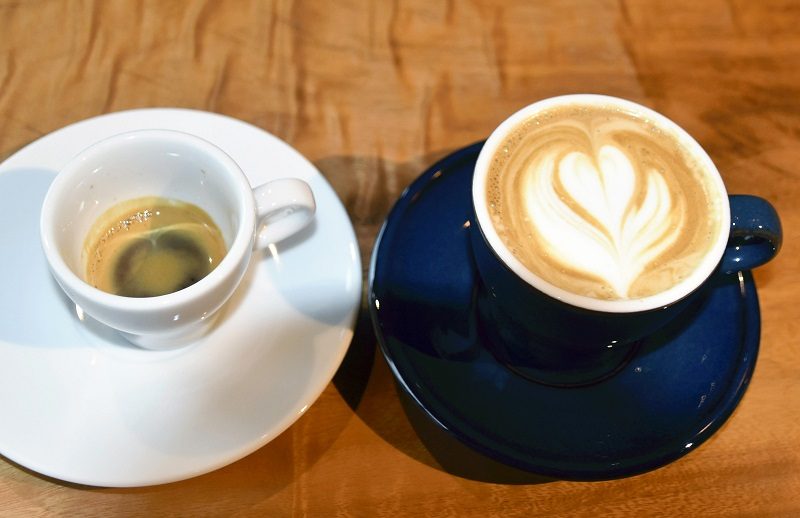 17:38 JST, October 19, 2021
TANABE, Wakayama — The Once a Month of Coffee shop is open irregularly: Two days in a row per month. Owner Mitsuru Hachimura operates the shop near the Tanabe city office in Wakayama Prefecture.
Launched in spring last year, Hachimura's signature espresso is made from light, not dark, roasted beans.
The 41-year-old owner originally tried the style of drink three years ago at the recommendation of a coffee farmer in the neighboring town of Minabe, and the taste moved him.
"What stood out was the sour flavor, and I could detect a hint of something fruity," Hachimura recalled. "It made me realize that coffee is made of beans from a fruit."
Hachimura, who also works in the construction industry, did most of his research on the somewhat rare caffeinated beverage while he was on business trips in the capital by going to Tokyo cafes known for the lightly roasted drink.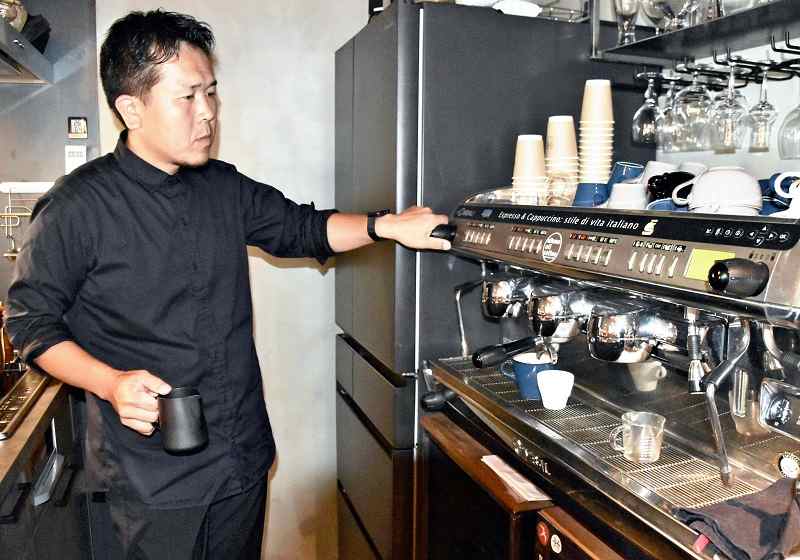 He started serving his original espresso to acquaintances and their praise contributed to his decision to open a cafe on an irregular basis.
The interior of Once a Month of Coffee is mainly comprised of black and brown themes from what used to be an office. Hachimura now uses an authentic espresso machine that was previously used by a cafe in Ashiya, Hyogo Prefecture. The featured beans at his cafe are from Panama, Brazil and Ecuador, among other places.
Hachimura said it is difficult to make profits from his irregular cafe, but added: "You can taste lemon, apple, or apricot. I hope customers can enjoy various flavors of coffee."
Add TheJapanNews to your Google News feed.