Japan's female electoral candidates hindered by sexual harassment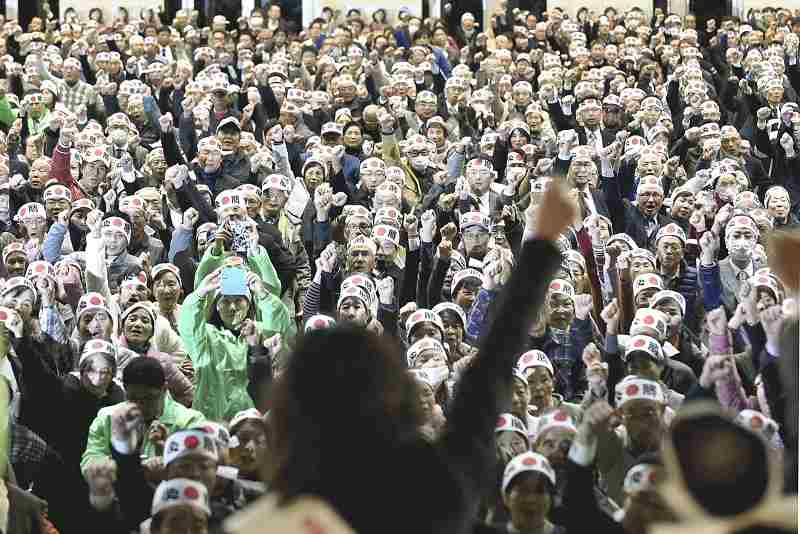 17:14 JST, October 17, 2021
Cases of sexual harassment of female politicians and candidates, such as being felt up or having to endure personal advances by potential voters, are rampant.
In a report released in April by the Cabinet Office, 57.6% of 1,247 female local assembly members said they had been sexually harassed by voters, supporters or other local assembly members. Many of them said the harassers used sexually explicit language or insulting remarks based on gender.
Promoting women's political participation has been called for ahead of the House of Representatives election, which will be the first major poll since the enforcement of a revised law requiring the government and political parties to take measures against harassment.
The lower house election will take place on Oct. 31, with official campaigning to kick off Tuesday.
Unwanted advances
"I want to go on a date with you," a man said in proposing a meal to a woman who plans to run in a constituency in the Kansai region. There were no other people around.
Though she felt uneasy, she said she did not flatly decline the date even though she wanted to do so, as she felt she could not alienate a potential voter as long as she intends to seek election.
A female Tokyo metropolitan assembly member said a powerful male figure from her constituency felt her up at a banquet several years ago. She said that although she was disgusted by what he did, she put up with it, thinking she needed to have influential people on her side to win in an election.
"I thought there was no benefit for me as a politician to come forward to report the harm done to me," she said.
She said drunk supporters often make obscene remarks at banquets, but added that it is difficult not to attend when invited.
She has been trying to protect herself by keeping her distance in case someone tries to touch her.
"Under the current circumstances, women will continue to shy away from political activities," she said. "The number of female lawmakers won't increase unless voters gain more awareness."
Another issue is that politicians' phone numbers and email addresses are publicly known so they can hear from voters.
A different female Tokyo metropolitan assembly member said she receives emails on her smartphone every day from several men asking for her home address and other such information. She sometimes receives photos of their faces from these men. She often doubts whether they support her because of her policies or campaign pledges.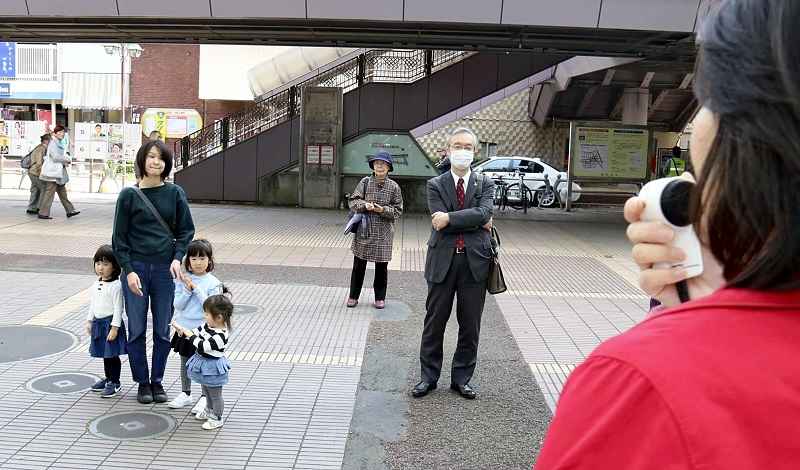 Revised law
In June, the revised law on gender equality in politics came into force, calling on the central and local governments and political parties to take measures against harassment either of a sexual nature or toward women who are pregnant or have given birth.
The law requires the governments and political parties to hold training and establish counseling systems to prevent such harassment.
The central government is preparing a manual on how to deal with these harassment behaviors and plans to have it used in training sessions for political parties and local assemblies.
"The old idea remains among both men and women that, as long as you're in the political arena dominated by men, you should put up with harassment," said Wakako Yata, a House of Councillors member of the Democratic Party for the People who helped revise the law as secretary general of a nonpartisan group of lawmakers.
"If political parties and the government start to make improvements, more women will aspire to politics," she said.
Under 10% in lower house
Women make up a low percentage of Diet members in Japan. Women comprised only 9.9% of lower house members and 22.6% of upper house members as of February. In comparison, the percentage of women in the legislature was 39.5% in France, 33.9% in Britain and 27.3% in the United States.
In Japan, there are not many women in local assemblies either, with no female members in 30.2% of town and village assemblies at the end of 2019.
The government aims to increase the ratio of female candidates in national and unified local elections to 35% based on the Fifth Basic Plan for Gender Equality covering the period from fiscal 2021 to 2025.