Landmark homes open doors to travelers in bid to preserve architectural heritage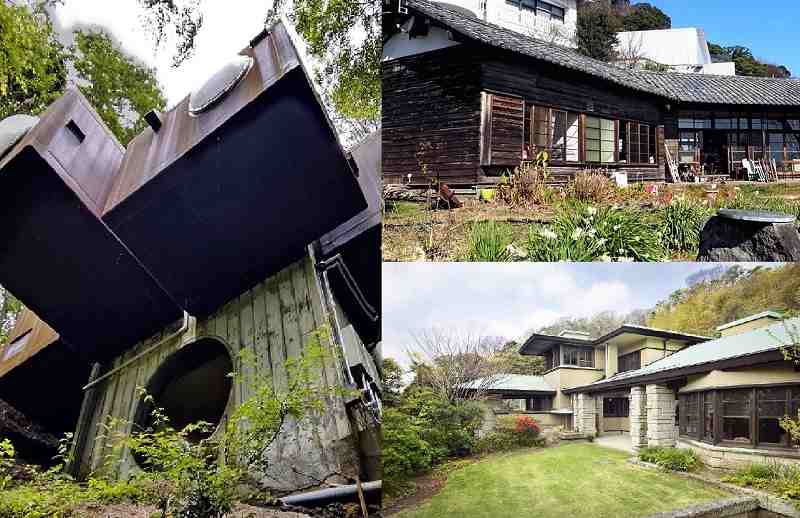 10:31 JST, October 7, 2021
A number of iconic 20th-century houses in Japan have been turned into "minpaku," or short-term guests rentals.
Despite the cultural value of landmarks designed by the leading architects of their day, many have since fallen into neglect and disrepair, as owners pass away and maintenance costs mount.
Conservators hope that opening up their doors to architecture aficionados and other travelers will help to save these valuable cornerstones of modern architectural history.
Capsule House-K stands out from its perch facing Mt. Asama in the forested hills of Miyota, Nagano Prefecture, a resort town west of the famed Karuizawa summer vacation retreat.
Built in 1973 as the personal holiday home of world-renowned architect Kisho Kurokawa (1934-2007), the curiously modular building consists of a central-reinforced concrete shaft from which juts four modular "capsules."
The main shaft houses the master bedroom and living room, while the cantilevered capsules contain two bedrooms, a kitchen and a tea room.
The villa could be seen as akin to a little brother of the Nakagin Capsule Tower, the iconic mixed-use residential and office complex in Tokyo's Ginza district that became Kurokawa's calling card when completed in 1972.
Both structures number among the few precious surviving examples of the Metabolism movement that emerged from postwar Japan.
But Capsule House-K has sat largely unused since Kurokawa's death. In 2015, ownership briefly transferred from Kurokawa's design office to a third-party, before being acquired in 2019 by the architect's eldest son, Mikio Kurokawa.
A former representative director of his father's office, Mikio has announced plans to begin renting out the villa for overnight stays, possibly from as early as this month.
Carrying on the legacy of his father, who is said to have used the villa as a model house to introduce people to capsule architecture, Mikio envisions "opening it up as a place where people can think about architecture while they enjoy an overnight stay."
Now that Nakagin is slated to be sold to a real estate developer intent on razing and redeveloping the site, Capsule House-K may soon become the last Kurokawa capsule structure standing — a factor Mikio cited as a motivation to use and conserve the villa.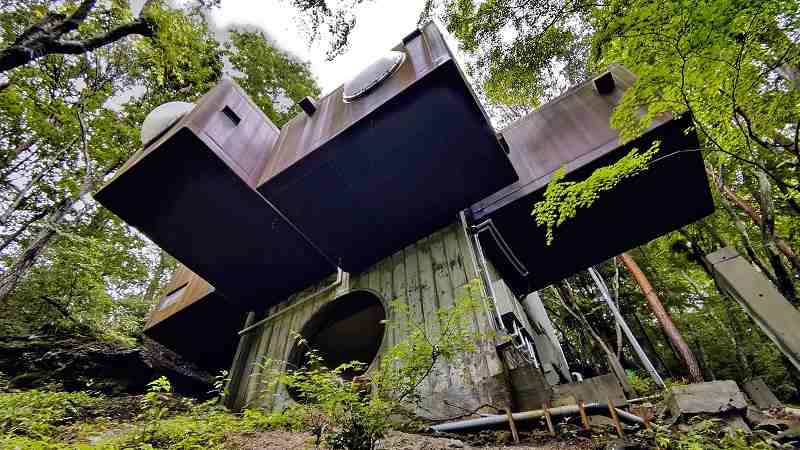 The Tetens villa in Atami, Shizuoka Prefecture — designed by Kunio Maekawa (1905-1986) — has been accepting overnight stays as a minpaku called "Inamura House," operated since July last year by a private party who wanted to conserve the home.
A disciple of modernist pioneer Le Corbusier, Maekawa would go on to become a leading figure in postwar Japanese architecture in his own right, remembered for prominent projects including the Tokyo Bunka Kaikan.
Corbusier's influence can be seen in the round pillars that support the single-story, wooden structure.
Built in 1942 for a German HVAC engineer, the property passed through other hands before being bought in 2006 by a neighbor.
Years of neglect had left the villa in a sorry state. It was renovated for use as a private residence, but the owner decided to also start renting it to guests during times it was vacant.
"We can create opportunities for a lot of people to experience valuable works of architecture," said Inamura House manager Yukitoshi Sasaki.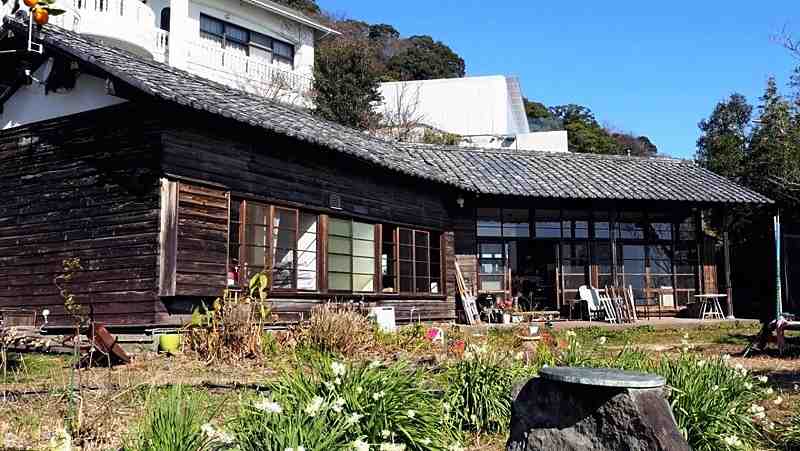 Kachi-Tei, a registered tangible cultural property in Hayama, Kanagawa Prefecture, can even be booked for weddings and corporate trainings, said manager Masako Takei.
Designed by Arata Endo (1889-1951), who studied under the legendary Frank Lloyd Wright, this luxury villa was completed in 1928.
In 2016, it was purchased by Yoneyama Co., a packaging materials company based in Kawasaki, which repaired the plumbing and made other renovations.
The luxury villa became available as a minpaku in October last year, with a goal of offering guests immersion in the atmosphere of yesteryear.
Groups of up to six guests can rent the entire residence for stays of two nights and up, for the price of ¥214,500 per night. To protect the building, there are various rules, such as a no smoking and no pet policy.
"We also thought about turning it into a restaurant, but it would have been hard to recover the renovation and administrative costs," said Takei, who also serves on Yoneyama's board of directors. "This is what we came up with after exploring different ways to preserve this valuable cultural property."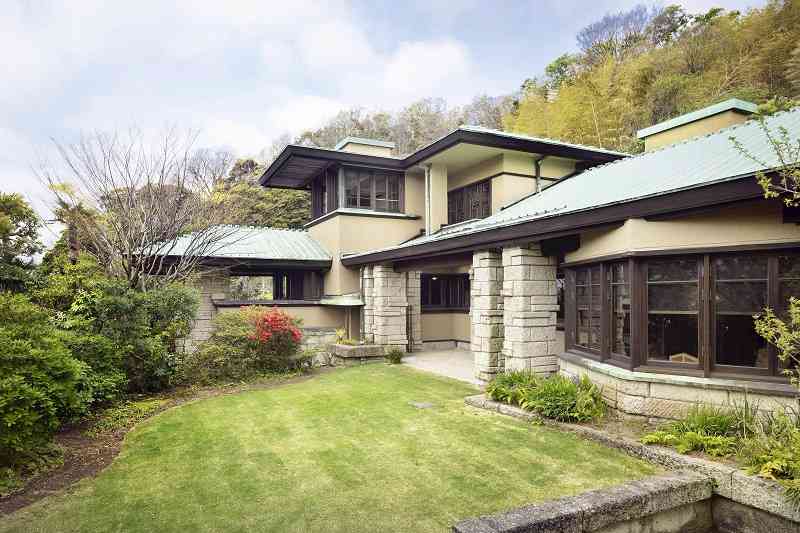 "Conservation methods that entail use of a building, such as for minpaku guest stays, offer the advantage of being able to harness the power of the private sector," said Yoshiyuki Yamana, a professor of architecture at the Tokyo University of Science. "I hope it will take root as a new form of conservation, with the companies and people involved being highly valued."
Add TheJapanNews to your Google News feed.