Japanese researchers develop glasses to help wearers maintain health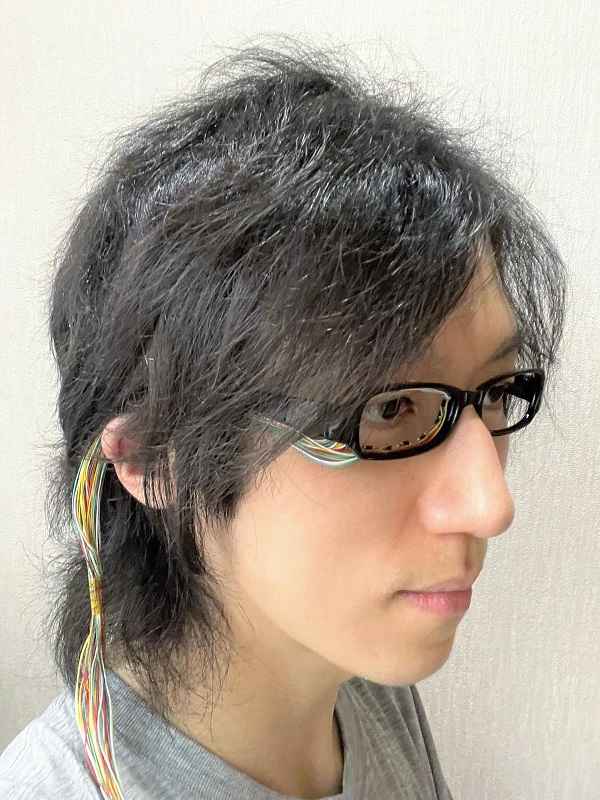 11:08 JST, October 5, 2021
When people use smartphones or computers for long periods of time, they tend to blink less often, which can lead to a variety of health issues.
To address the problem, a research team at Ritsumeikan University is developing glasses that can accurately count the number of blinks and let wearers know when they need to rest their eyes.
Kyosuke Futami, an assistant professor of the College of Information Science and Engineering at the university and a researcher on the team, found that the skin around the eyes bulges slightly whenever a person blinks. By using an infrared sensor embedded in the eyeglass frame to precisely measure the distance between the skin and the frame, the team was able to count the number of times the wearer blinks.
Infrared sensors are inexpensive, compact, lightweight and consume little energy. According to the team, a pair of glasses would only weigh about 40 grams and cost several thousand yen. A prototype has already been made, and the team is looking into ways to prevent sensor malfunctions caused by sunlight or vibrations.
It is said that tired eyes can lead to stiff shoulders, back pain, neurological issues affecting the hands and feet, insomnia and depression.
"Because a person will subconsciously reduce the number of times they blink, [the glasses] will record the data and give warnings to help maintain the person's overall health, not just in their eyes," Futami said. "We aim to mass-produce [the glasses] so wearers can use them as a tool to help manage their daily eye care."
Add TheJapanNews to your Google News feed.