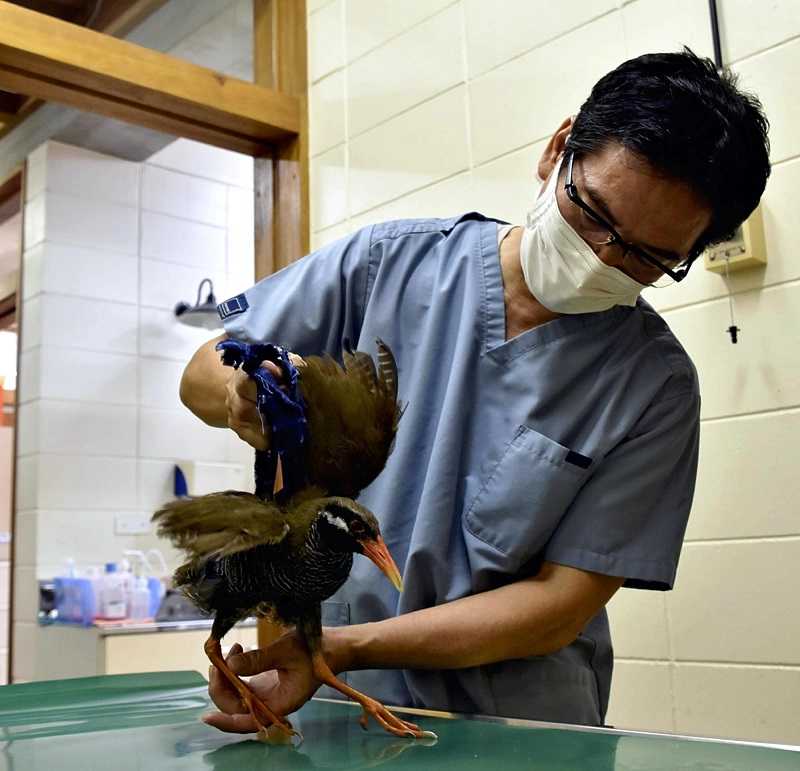 13:47 JST, September 20, 2021
NAHA — A new rehabilitation facility for a species of rare bird is slated to open on Okinawa Island as early as next autumn after a rash of traffic accidents have left many of them injured or dead.
Okinawa rails are the only species of flightless bird in Japan and are native to the forested Yanbaru region on the northern part of Okinawa Island. First discovered in 1981, the population is estimated to stand at around 1,500 today. However, the birds are prone to be hit by vehicles from March to July, a time of year when they occasionally venture out onto roads in search of food to feed their young.
Traffic accidents have claimed at least 26 birds so far this year, surpassing last year's reported total of 22.
In response, two wildlife conservation NPOs landed on the idea of creating a new rehabilitation facility modeled after the natural forest environment, with the help of donations raised through crowdfunding.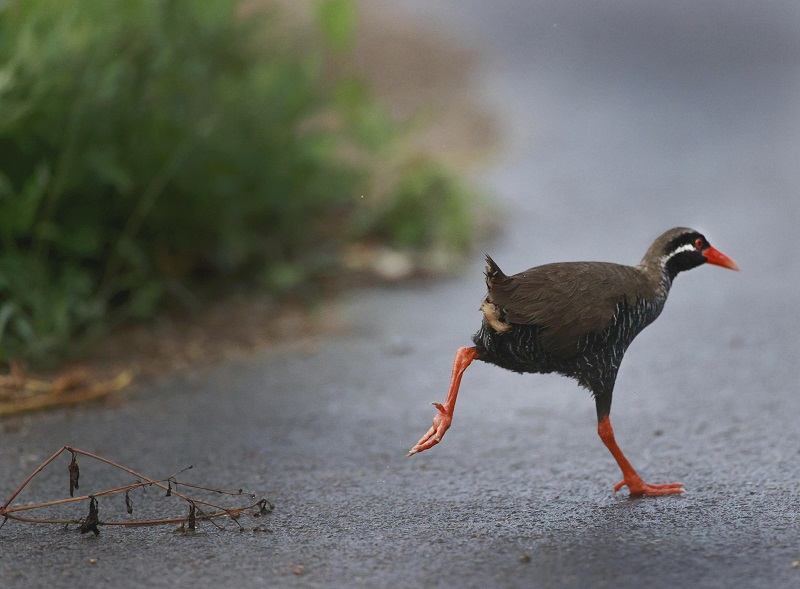 Not on its own two feet
Hospitalized rails were recuperating inside a room at a treatment facility in Uruma, Okinawa Prefecture, on Aug. 13.
The facility is run by the "Conservation & Animal Welfare Trust Okinawa," a nonprofit group of veterinarians who have been striving to provide medical care to wounded Okinawa rails.
All of the birds recuperating at the facility were struck by cars or involved in another type of accident. Most of them were brought in by Environment Ministry officials after receiving reports of the incidents.
Among the wounded rails was a male that was injured in a traffic incident in Kunigami village on July 7. Upon his arrival at the facility, he was unable to stand because of a dislocated hip joint as well as a fractured right leg and pelvis.
But after undergoing medical treatment, the male rail has recovered to the point where it can now jump. In the near future, he will continue rehabilitating either at a temporary accommodation facility established by the NPO, or at a breeding facility managed by the Environment Ministry.
"This rail needs to be rehabilitated to the point where it could be able to run away if attacked," said veterinarian and NPO Director Takashi Nagamine, 58.
Climbing trees, scooting around
The NPO's facility was established in 2005 as a temporary holding center where Okinawa rails could receive surgical attention after being injured in vehicular accidents.
After undergoing treatment, the rails spend their time in an enclosure at the facility to recover, surrounded by trees that grow in their wild habitat. The rails can gradually regain mobility, using their clawed feet to climb up trees, as well as walk around a wide patch of ground.
However, the NPO's facility can only accommodate up to four birds at one time. As some birds require lengthy stays to recover from serious injuries such as spinal damage, the NPO's facility is always full, and the overflow has been diverted to an Environment Ministry breeding facility.
To make up for the shortage of care centers, Nagamine and his group set on a plan to open a new facility. They enlisted the help of a Kunigami-based NPO called the "Yanbaru regional revitalization support center" that operates the Okinawa Rail Ecology Center.
After they came to the conclusion that they could not rely on government support, the two NPOs decided to source finances through crowdfunding, with the aim of procuring ¥20 million by Sept. 30.
The new facility is slated to be built next to the Okinawa Rail Ecology Center and they envisage a forested environment with sunlight and rainwater access where rare wildlife can freely move around within a natural tract of land.
World Heritage
From 2011 to 2020, confirmed traffic accidents involving Okinawa rails ranged between 22 and 47 per year, according to the Environment Ministry. In 2012 and 2014, the number exceeded 40, but the accidents had been on the decline and last year hit a record low of 22.
But there has been a surge in accidents this year. As of Aug. 17, 26 accidents resulting in 21 deaths have already been recorded. While one of the five surviving rails has returned to the wild, the remaining four are still being treated or undergoing rehabilitation.
In July, Amami-Oshima Island, Tokunoshima Island, Irimote Island, and the northern part of Okinawa Island were collectively registered as a World Natural Heritage site. While UNESCO has required that efforts be made to reduce the deaths of rare species in traffic accidents, concerns have been raised over the recent spate of accidents. According to the Kunigami Village Tourism Association, traffic volume following the UNESCO registration has increased two- to threefold.
"We hope that this new facility will enable as many injured rails as possible to return to the wild," said Akio Higa, 68, director of the support center, one of the NPOs. "We'd like [to ask for] your cooperation in order to protect this living natural treasure that is recognized by the world."
The crowdfunding is being conducted at the site https://readyfor.jp/projects/yanbarukuina. A minimum contribution is set at ¥3,000.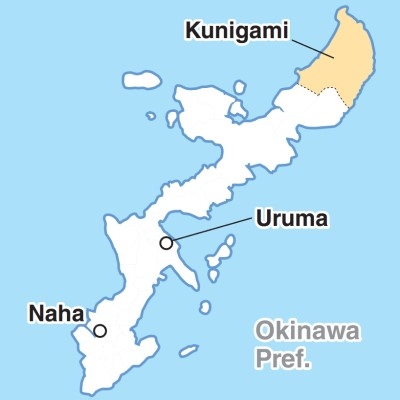 Add TheJapanNews to your Google News feed.