At-home COVID deaths stand out in Tokyo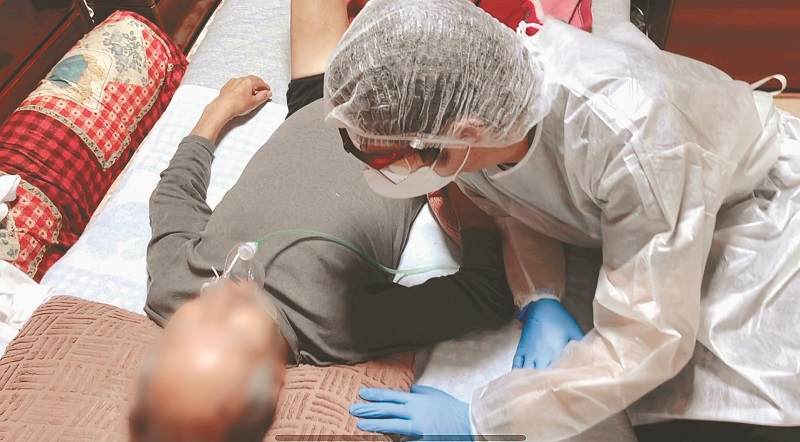 14:57 JST, September 19, 2021
Following the rapid surge in novel coronavirus infections since August, 44 people are known to have died at home while recuperating from COVID-19 as of Sept. 17. Most of the deceased had been unvaccinated, and a conspicuous number were in their 30s to 50s.
The death toll in Tokyo has stood out, even when compared to other prefectures which have had a large number of coronavirus patients recuperating at home during the same period. Experts have urged for more hospital beds to be secured and called for stepped-up monitoring of the condition of such patients.
Single-digit death toll in other prefectures
"There has been a succession of patients who died as their condition had taken a sudden turn for the worse and had been taken to a hospital by ambulance in vain," an Tokyo metropolitan government official said Friday.
As hospital beds filled up in Tokyo amid the "fifth wave" of infections this summer, the number of those recuperating at home reached a high of 26,409 on Aug. 21. The number of deaths among those who were recuperating at home has totaled 44 since August, including those who died after they were transported to a hospital by ambulance.
During the fifth wave, the daily count of those recuperating at home also topped the 10,000 mark in Kanagawa, Chiba, Saitama, Aichi, and Osaka prefectures. Yet, as of Sept. 17, the number of at-home deaths since August stood at 9 in Chiba, 7 in Saitama, 4 in Aichi, 3 in Kanagawa, and 1 in Osaka — notably less than Tokyo.
Unable to give enough care
Out of the 44 deaths in Tokyo, at least 39 had not been vaccinated against the novel coronavirus. Many had a chronic illness, with some suffering from diabetes or obesity — both of which have an increased risk of developing serious symptoms from the coronavirus.
By age, those in their 30s to 50s accounted for a little over half of the deaths. The virus is also claiming the lives of the young generation.
According to the metropolitan government, not fewer than 10 of the deceased had been living alone. In some cases, there was no record of them having called for an ambulance, before their bodies were found in their homes.
Kazuma Tashiro, director of "Hinata Zaitaku Clinic Sanno," a home-care clinic in Shinagawa Ward, Tokyo that has made house calls to check on about 250 patients in central Tokyo, said: "Patients infected with the Delta variant are more likely to develop serious symptoms faster than those infected with other strains. In more than a few of our wellness checks, the patient's condition had deteriorated without them realizing it, and their lives were narrowly saved."
Masataka Inokuchi, deputy chairman of the Tokyo Medical Association, said: "During the fifth wave, the infections spread so rapidly that public health centers tasked with monitoring the condition of patients recuperating at home became unable to fully handle all the cases, falling into a situation in which they could not give enough care to them."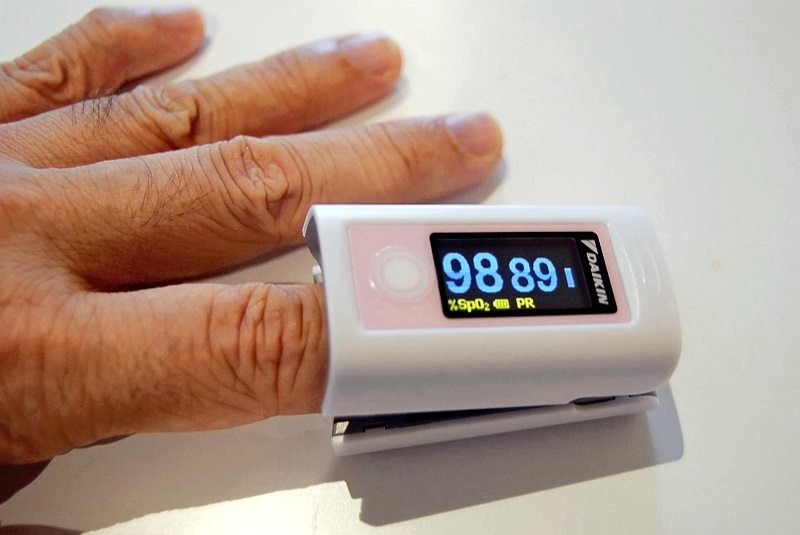 Effective measures in Osaka
In Osaka Prefecture, the number of deaths among those who were recuperating at home totaled 19 during the fourth wave of infections that occurred this spring. Yet, during the fifth wave, there has so far only been one such death.
About the reason behind the decline, Osaka Gov. Hirofumi Yoshimura said, "The biggest [reason] is that we have secured enough hospital beds for seriously ill patients and beefing up our medical care service system."
During the fourth wave, there had been more seriously ill patients than hospital beds, making it difficult to coordinate the hospitalization of these patients. As patients at higher risk of developing serious symptoms were left to recuperate at home, their conditions deteriorated further, creating a downward spiral for the health care system.
In light of this, the Osaka prefectural government increased the number of hospital beds for seriously ill patients by a factor of 1.7, thereby making it possible to maintain a system wherein patients in need of swift medical treatment were able to be hospitalized quickly during the fifth wave.
Tokyo Gov. Yuriko Koike announced Friday that the metropolitan government will boost its support to those patients recuperating at home, by increasing the number of channels for the "Follow-up Center," which is tasked with providing health monitoring to these patients, while cooperating with medical associations so that such patients in the capital will be able to receive an online medical examination from doctors.