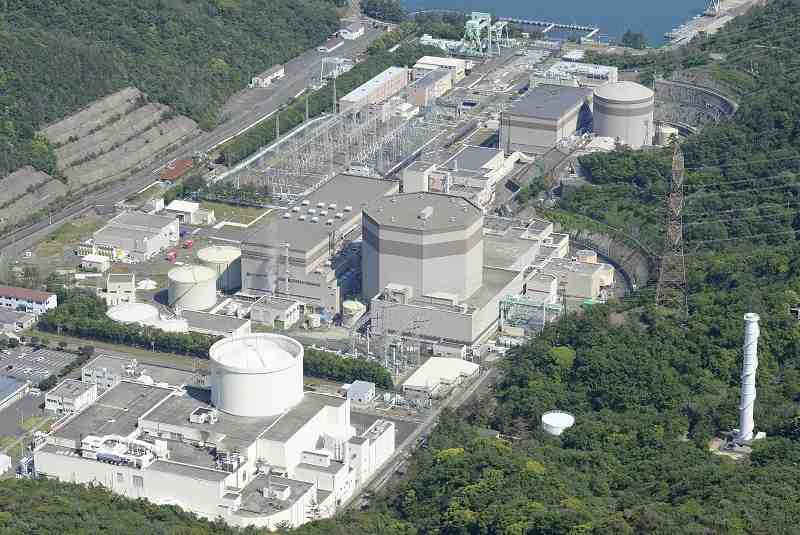 15:14 JST, August 18, 2021
The Nuclear Regulation Authority on Wednesday decided to suspend its inspection of the No. 2 reactor at Japan Atomic Power Co.'s Tsuruga power plant in Tsuruga, Fukui Prefecture.
Japan Atomic Power was found last year to have altered geological data related to whether the fault under the Tsuruga reactor is active. Completion of the inspection is required for the restart of the reactor.
More than 5½ years have passed since the NRA started examining the No. 2 reactor. With several more years likely to be needed, it is unclear when operation of the plant might resume.
The focus of the screening was whether the fault running underneath the reactor building is active, leading the inspection to stall in its early stages. If the nuclear watchdog ultimately finds the fault to be active, the reactor cannot be restarted, which would directly lead to its decommissioning.
Japan Atomic Power submitted various documents to the NRA denying that the fault was active, but the nuclear authority found during an inspection in February 2020 that some of the data had been rewritten.
While the inspection was underway, Japan Atomic Power rewrote 80 portions of the geological data for the site of the nuclear plant without permission, with 55 parts altered to favor the company.
At a regular meeting of the NRA on Wednesday, a person in charge of the inspection said the firm failed to properly manage its data processing and that the reliability of the data needed to be ensured.
The NRA has decided not to conduct screening meetings until an appropriate data processing system is confirmed.
There are currently 36 nuclear power plants nationwide, including three under construction. Of this number, 27 have applied to be inspected, but only 10 plants have been restarted due to difficulties with inspection processes.
Add TheJapanNews to your Google News feed.