Companies giving workers time off to mourn pets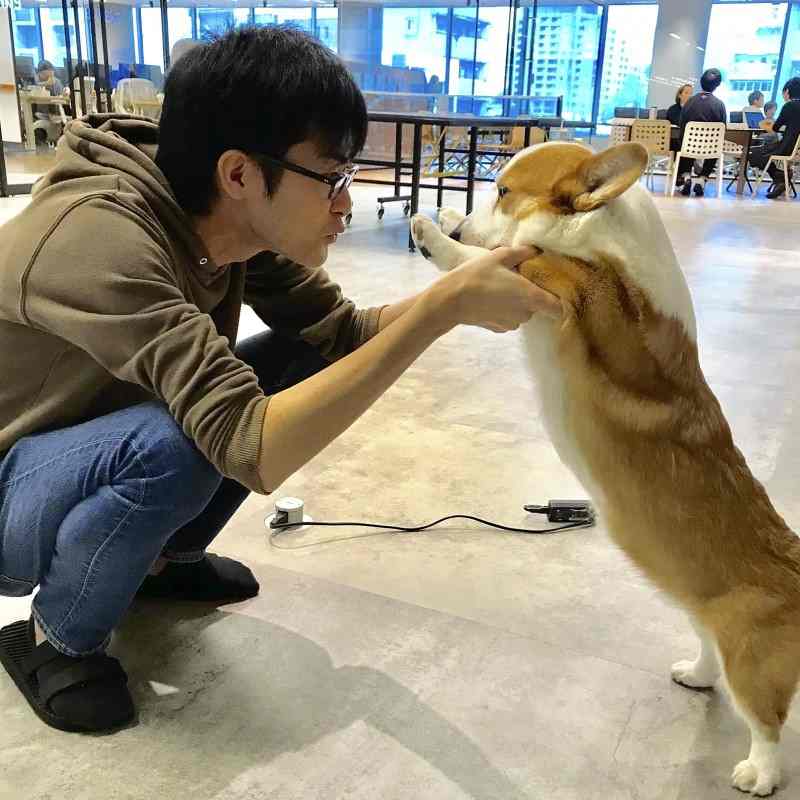 11:24 JST, August 17, 2021
Pets are part of the family, in the eyes and hearts of many people.
A growing number of companies take such sentiments into account in the welfare benefits they offer employees. Some allow pets to be brought to the workplace, or give workers time off to mourn a beloved pet's death.
The positive effects of such moves include greater communication among coworkers.
Some time to mourn
"I was able to spend time together with my beloved pet to the end," Yui Yamamoto said with deep emotion. She works for ipet Insurance Co., a Tokyo-based firm that deals with pet-related insurance. When a rabbit she was keeping at home died in 2019, she used the "pet-related leave of absence program" that the company introduced in 2016.
The program has two aspects: up to three days off each year to mourn the death of pets that workers live with, and up to two days off each year to spend time together with their pets. The program applies to animals covered by the company's insurance products — not just cats and dogs but also birds, rabbits, iguanas and turtles.
Yamamoto used both aspects in succession. "I was able to say my farewell to my pet while coming to terms with the death," she recalled. As she presently keeps another rabbit, she is entitled to a day off when taking it to a hospital. "As hospitals specializing [in such animals as rabbits] are few and usually crowded, I can only take time to have my pet examined on my day off," Yamamoto said with a smile.
Up to last fiscal year, a total of 402 employees at the insurance firm had made use of the program. Daisuke Tomimatsu, director of the personnel and general affairs department at the company, said, "With leave taken for their pets as a start, communication between workers who keep the same types of animals has been growing."
Bringing pets to work
A pet food company began a similar welfare program more than 10 years ago. Recently, however, even companies not in animal-related businesses have adopted such programs.
Eureka, Inc., a Tokyo-based firm that operates the marriage-oriented matchmaking service "Pairs," started welfare programs related to house pets in 2016. Its employees can have a half-day off for veterinarian visits on three occasions a year, and they can also take a two-day absence from work to mourn the death of their pets.
Under certain circumstances, such as expecting to work late or being unable to leave a sick pet alone at home, employees may bring their pets to the office. With colleagues notified in advance, a place for the pet will be improvised at the office. Naturally, people gather around the pet, sparking conversations among workers, according to the company.
Takinoyu Hotel Inc., which operates a hot spring hotel in Tendo, Yamagata Prefecture, last October began to offer three days of leave for employees to mourn the deaths of dogs or cats they live with. As about 15% of the roughly 90 employees keep house pets, managing director Shinichi Sato said: "Pets are just like a member of their family. We'd like to develop a working environment where our employees can work with a sense of reassurance. If our workers can stay close to their pet to the end, they should be in a better emotional condition to return to work."
Grief over pets common
In July, dog website INUNAVI surveyed 325 people, aged from their 10s to 60s, who have lost pet dogs. About 90% of them said they experienced a strong sense of grief over the loss of their pets. A public opinion poll on animal welfare taken by the Cabinet Office in 2010 found that 37% of respondents refrained from keeping pets because "parting on their death is painful." It was the second most common reason cited.
Sayoko Hamano, a veterinarian and an associate professor at Teikyo University of Science, said, "Grief over the loss of pets is the same as that over the loss of loved ones, such as family or friends."
Yet, some don't understand the depth of people's grief over the loss of their pets, wondering why they would "grieve over such things as the loss of their pets."
Hamano said, "Now that there are welfare programs related to employees' house pets in place, they can mitigate their pain over the loss of their pets, and can feel that it is recognized in society that house pets are just like their family members. The important thing is to create an environment where those who keep pets and those who do not can recognize their values each other."