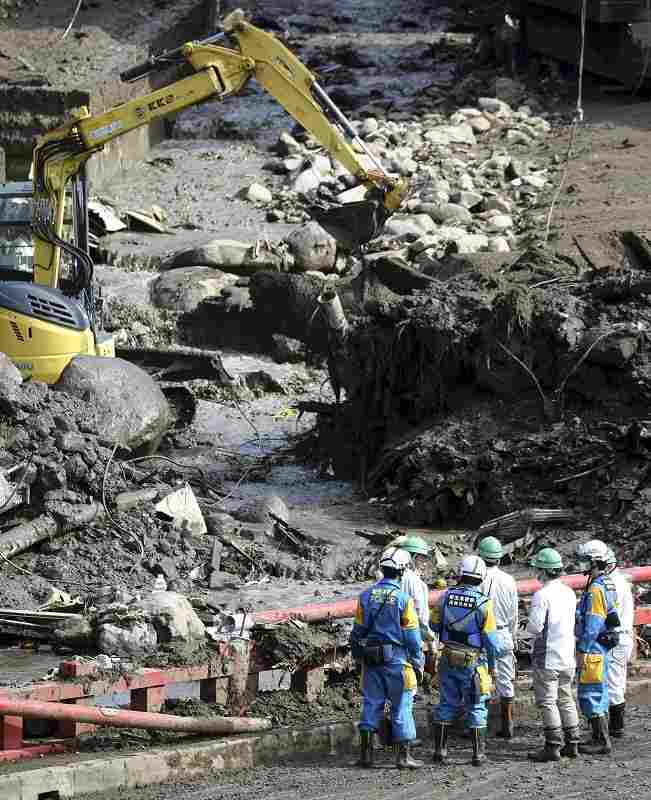 12:56 JST, July 10, 2021
The massive mudslide in Atami, Shizuoka Prefecture, comprised about 55,500 cubic meters of soil and sand, the prefectural government announced on Friday. Most of the soil is believed to have been from an artificially accumulated mound near the starting point of the mudslide.
The amount was estimated by using a laser to measure topographical data. About 7,500 cubic meters were held back by an erosion control dam, and about 48,000 cubic meters flowed into the residential area. The prefectural government had initially estimated that about 100,000 cubic meters hit the city.
The prefectural government's investigation also found that the accumulated soil might not have had a drainage system. It is suspected that the real estate company that had created the mound might have failed to take necessary safety precautions.
The prefectural ordinance requires businesses to take certain measures to prevent landslides depending on the height of accumulated soil. The real estate company had submitted a development plan to Atami that included the installation of a drainage system.
Add TheJapanNews to your Google News feed.