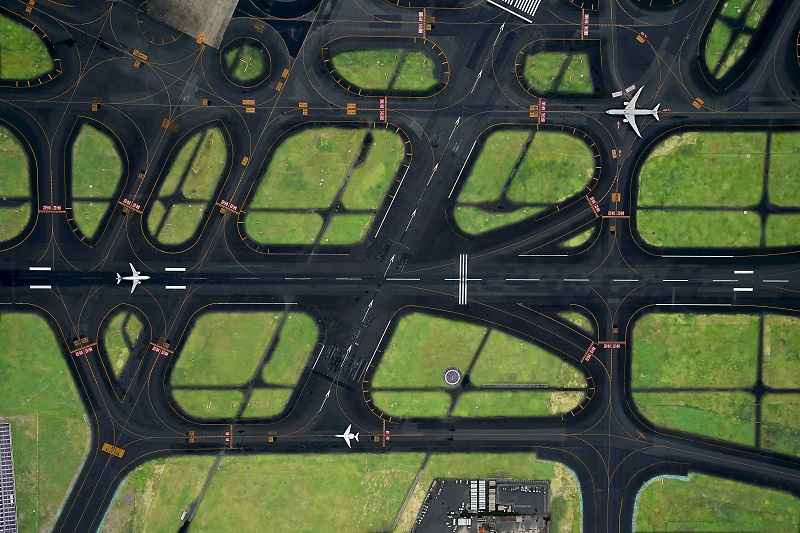 15:39 JST, June 29, 2021
Whenever I get on an airplane, I am filled with a sense of elation mixed with a bit of anxiety.
An airplane leaves its spot by the gate, carrying with it an assortment of people with their individual thoughts and feelings. There could be awe at the idea of soon being so far from the ground or expectations of escaping all kinds of matters on the ground.
However, there is often a long pause between leaving the gate and taking off at large airports.
At Haneda Airport, which has a history of expansion with runways relocated and new offshore runways constructed, aircraft are often obliged to meander on taxiways before reaching their designated runway.
The path stretching horizontally with white lines in the center in the photo of Haneda Airport is Runway B. The path running diagonally in the middle of the image with arrows in the center is Runway A.
I was surprised to discover how complicated the taxiways are, even though I had expected them to be somewhat complex because they are near the intersection of the two runways. I can't help but worry whether the planes in the photo were able to make it to their own runways without getting lost.
Aircraft steadily move along on their paths as their pilots turn the planes left and right. After a long journey, they take off.
Tanka poet Shinichiro Hagihara composed this piece:
"The runway has been prepared for you. You need only grab hold of the wings."
The tanka is included in "Kassoro" (Runway), an anthology of his tanka poems. Hagihara died about four years ago at the age of 32.
The young poet wrote about the feelings of a young man in a difficult situation, such as being a non-regular worker, while expressing encouragement to himself and others.
Even if the road is long and winding, it will surely lead to a runway.
Offshore path to friendly skies
Haneda Airport was founded in 1931 as Tokyo Airport and is celebrating its 90th anniversary this year. Most international flights were transferred to Narita Airport in 1978, but since the 2000s, international flights have been promoted again at Haneda Airport.
Since the 1980s, the airport has undergone a series of projects to move or expand its runways to Tokyo Bay to alleviate noise pollution and increase airport capacity. In 2010, Runway D was completed offshore, bringing the total number of runways to four.
In 2019, 87 million passengers used the airport.
---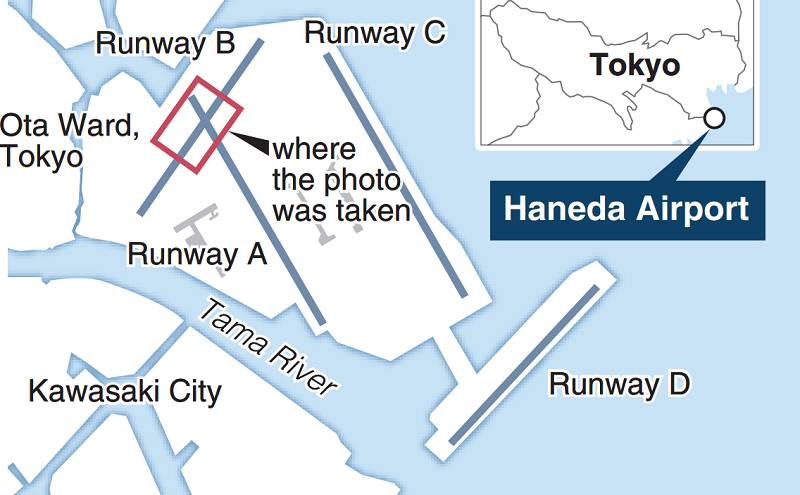 A map of Haneda Airport
---
Add TheJapanNews to your Google News feed.