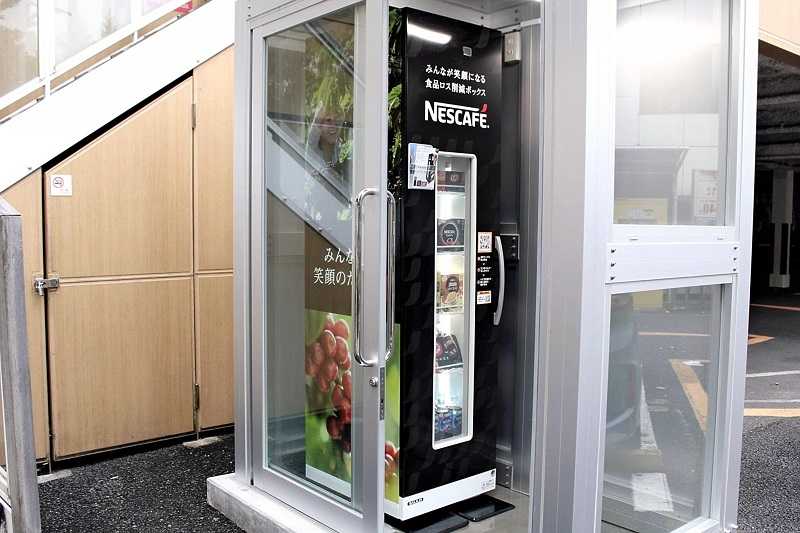 10:18 JST, June 26, 2021
Food manufacturers are using the latest technology to give more and more products longer shelf lives in a bid to reduce food waste
By maintaining quality longer, the companies are looking to boost consumption, not only while people restraining from eating out during the pandemic eat more meals at home, but also for stocking goods for use in emergencies.
Kewpie Corp. recently launched salad products that can last 20 days on the shelf. Most salad products typically have a shelf life of two to four days.
The company's new potato salad packs are placed in cold water and subjected to ultrahigh pressure to suppress microorganisms. The process allows for more raw vegetables to be added to the salad.
"The textures of the ingredients stay crispy," a Kewpie spokesperson said.
Morinaga Milk Industry Co. in June 2020 launched a yogurt drink that can be stored at room temperature and has a shelf life of 120 days. The product is only available for purchase via the internet.
By March, sales of the drink had doubled from the firm's original projections due to demand from people stocking up on the product, according to the company.
The drink's shelf life is seven times longer than that of the company's mainstay product, Bifidus Yogurt, which has a best-before date lasting 17 days. Morinaga Milk Industry sterilizes the drink and container separately in a sanitized space, making it possible to extend the product's shelf life.
The company also promotes the drink as an item to keep in stock for emergencies.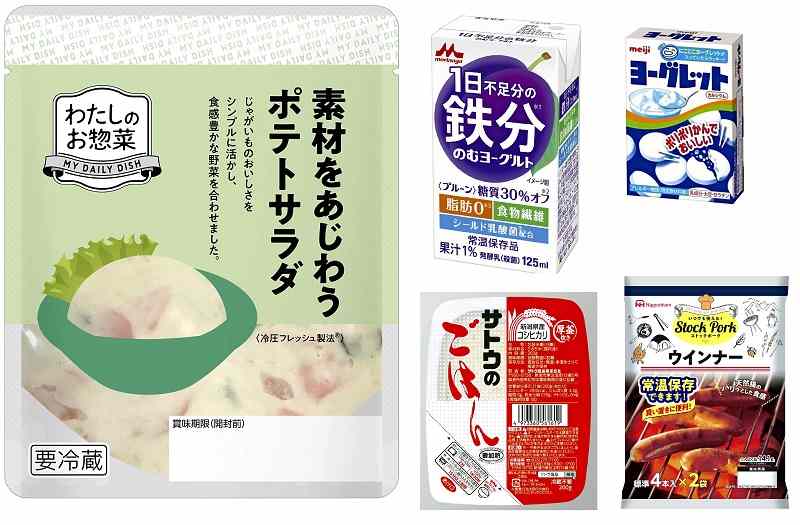 Curtailing food waste
A law to promote the reduction of food waste went into effect in 2019 in a unified effort between the government and private sector. The aim is to slash the amount of leftover and unsold food.
The government wants to reduce the annual amount of food waste from 6 million tons in fiscal 2018 to 4.9 million tons in fiscal 2030.
With the law implemented, a growing movement has emerged to change the labeling of best-before dates. Products can now be labeled with just the month and year instead of the day, month and year, effectively extending the best-before date.
Retailers have had problems with large amounts of wasted food, such as ehomaki sushi rolls and Christmas cakes, but stores recently have been making concerted efforts to reduce the quantity of food thrown out.
Seven-Eleven Japan Co. has adopted a lid that seals the packaging of salads and other products, increasing the best-before period by about 50%.
Lawson Inc. plans to expand sales of chilled bento box meals, which stay fresh longer, in a bid to curtail food waste and improve profitability at its franchises.
"There are many cases in which food is discarded after the package is opened although it's still edible," said Tomohiro Ishikawa, a researcher at the Distribution Economics Institute of Japan. "It's indispensable to gain the understanding of consumers to reduce the amount of food that is wasted."
Discount rather than discard
Nestle Japan Ltd. has set up special vending machines that sell beverages and confections nearing their best-before date at five locations including in Tokyo and Aichi and Hiroshima prefectures.
The company's objective is to reduce food waste by selling products that would normally be discarded at a discount.
Customers select a product and purchase location on a dedicated website, pay in advance and retrieve the item from a vending machine by entering a password sent to their smartphones.
Nine products, including Nescafe bottled coffee and KitKat chocolate-covered wafer bars, are sold at rates 10% to 50% lower than the suggested retail price.
A well-established custom in the food industry is that products cannot be delivered to retailers after one-third of the period from the manufacturing date to the best-before date has passed.
"We adjust our production based on demand forecasts, but food waste inevitably occurs," a Nestle official said. "We want to deliver products to consumers with as little waste of ingredients as possible."
Add TheJapanNews to your Google News feed.