Cultural Affairs Agency plans new Kyoto base for preservation of cultural properties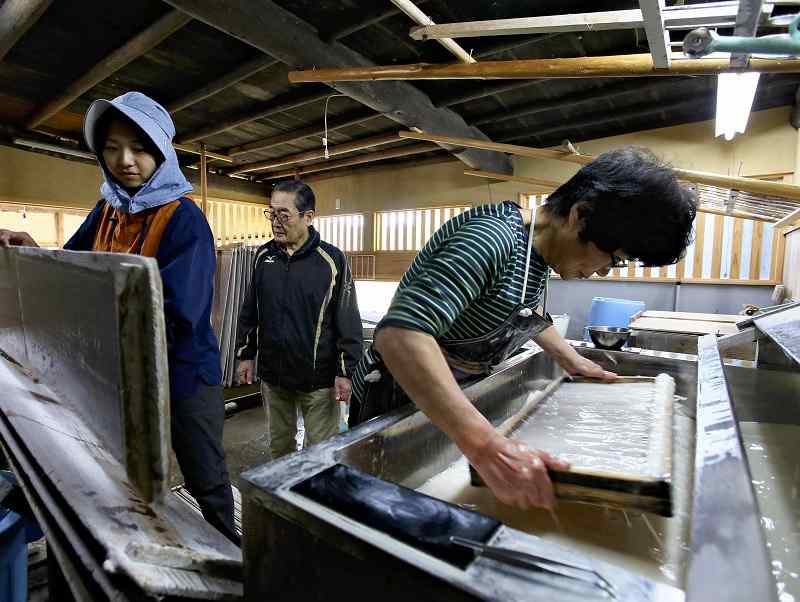 12:20 JST, June 7, 2021
The Cultural Affairs Agency plans to step up efforts to protect a trove of precious paintings, Buddhist statuary, and archival manuscripts from the ravages of age and natural disasters, through an initiative that aims to equip a new generation of conservators with the tools to preserve the nation's ancient cultural properties for posterity from next fiscal year, it has been learned
Dubbed the "Takumi Project," the two-pronged initiative calls for the stockpiling of material needed for the restoration of cultural properties and the training of a cohort of "takumi" (artisans) in the traditional techniques that are essential for the artefacts' upkeep and repair.
Over 30 skilled craftspeople in the Kansai region will be tapped as "restoration examiners" to lead the training program.
Greater support for the production of traditional materials used in restoration will also be provided under the plan, which calls for expansion of the scope of government grants from the current five to a total of 25 niche industries, including turban shells and nikawa glue, by fiscal 2024.
The agency also hopes to establish a "center for the preservation and repair of decorative arts," within the premises of the Kyoto National Museum. Envisioned as a world-class nexus for restoration, the center will be tasked with furthering instruction in the repair of cultural properties, as well as materials research. In preparation for floods and other natural disasters, the center will also be equipped with a state-of-the-art industrial vacuum drier capable of rescuing large artefacts from water damage. The agency will demand survey expenses for the center in the next fiscal year's budget.
The plans coincide with the Cultural Affairs Agency's own upcoming relocation to Kyoto next fiscal year. From its new perch in the old capital, the agency aims to retool conservation efforts by partnering more closely with institutional stewards, including the Imperial Household Agency's Sannomaru Shozokan (Museum of the Imperial Collections) in Tokyo, which houses treasures passed down through the imperial household, from generation to generation.
Add TheJapanNews to your Google News feed.