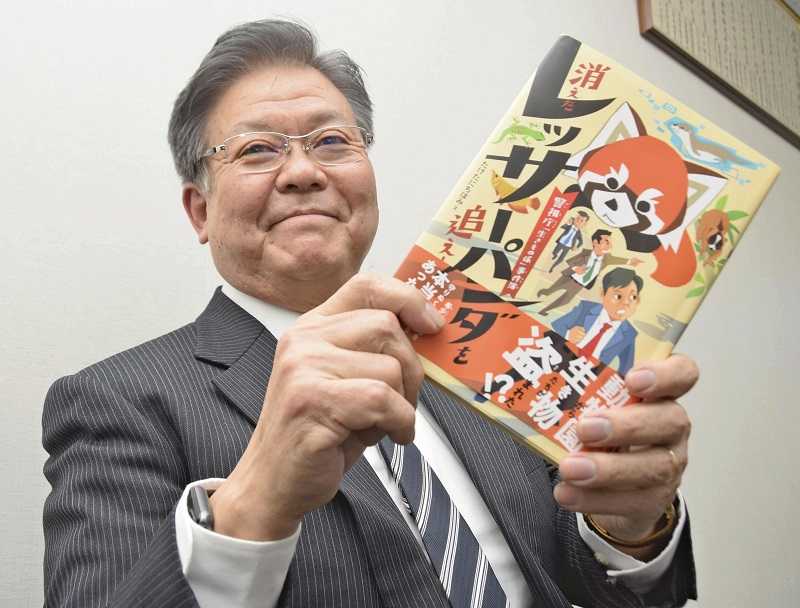 8:15 JST, April 5, 2021
Known as "the guardian of the creatures," a veteran police inspector is retiring about six months after the publication of a children's book depicting his 30 years on the job.
Shuichiro Fukuhara, 65, retired at the end of March. During much of his career with the Metropolitan Police Department, he specialized in investigating the smuggling and illegal sale of rare species of plants and animals.
Published in October, the book features his activities and previously untold anecdotes.
"Though I'm stepping away, I hope the book will explain the work of a police officer protecting the lives of creatures to as many people as possible, and also help the public deepen its understanding of the preservation of plants and animals," Fukuhara said.
A native of Kanoya, Kagoshima Prefecture, he became enamored with "Taiyo ni Hoero" (Roar at the sun), a TV drama series that depicted the experiences of police detectives. He joined the MPD in 1980.
While working at a police station, Fukuhara wondered what special skills he could offer as a detective. One day, he stopped by a tropical fish shop to purchase feed for his pet fish at home and saw there an Asian arowana, a large species of fresh-water fish in which commercial trading is restricted.
Fukuhara kept an eye on the store, leading to a crackdown on smugglers of the fish.
He sometimes heard critical words from colleagues about his work, such as "They're just plants and animals" and "That's not the work of a police detective."
But Fukuhara dealt with cases involving various kinds of creatures, including turtles, monkeys, insects and flowers that were the endangered species list.
In 2014, the National Police Agency certified Fukuhara as Japan's first instructor of investigation skills related to rare animals and plants for police forces across a wide region.
Chihomi Taketani, a writer of stories for nursery-age children, authored a book titled "Kieta Ressa Panda wo Oe! Keishicho 'Ikimonogakari' Jikenbo" (The search for the missing lesser panda: case files from the Metropolitan Police Department's guardian of the creatures), in October last year after interviewing Fukuhara.
Gakken Plus Co. published the book, which is for children and focuses on six cases Fukuhara investigated. They include the theft of a lesser panda from a zoo in Chiba Prefecture, and the illegal sale of endangered small-clawed otters that were smuggled from Thailand to an animal cafe in Japan.
The book describes not only the hard work of investigators, but also the efforts of zoos and nature preservation organizations that cooperate with police investigations.
Fukuhara said with a smile: "Living creatures are the Earth's assets. I've come to believe that protecting them is also an important duty for the police. I've experienced a number of hardships, but if I've been able to save even one extra life of a living creature, then that's the greatest honor I could have as a police officer."
Add TheJapanNews to your Google News feed.