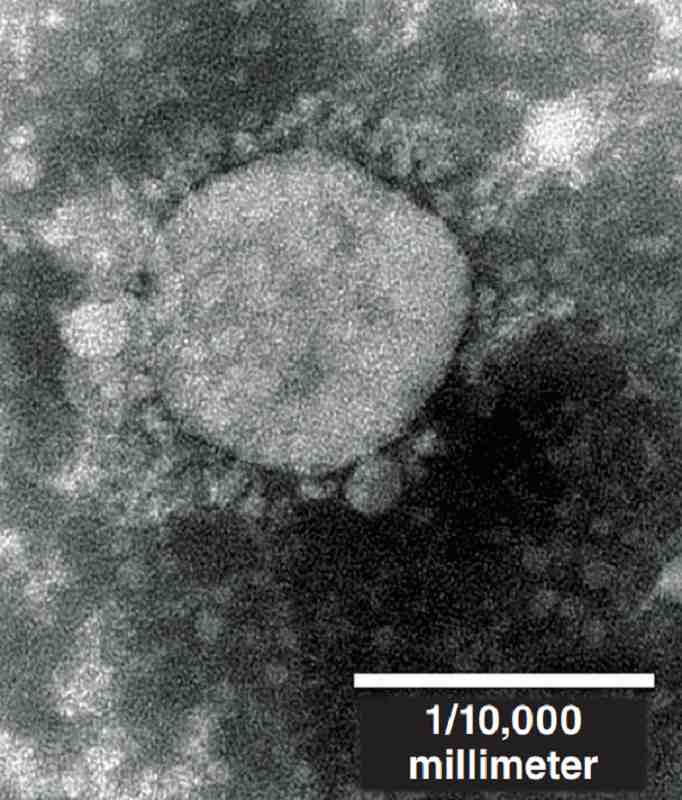 18:13 JST, March 21, 2021
Mutated variants of the novel coronavirus, thought to be even more infectious, are threatening to become prevalent in Japan as they continue to spread.
If the number of cases with variants surpasses that of earlier ones, it could lead to another wave of infections.
Given that the virus can be expected to continue to mutate, the establishment of a virus surveillance system is urgently needed, especially after the state of emergency is lifted.
Clusters in various areas
The Health, Labor and Welfare Ministry said Wednesday a total of 485 people were infected with variants as of March 16 — as confirmed by genetic analysis by the National Institute of Infectious Diseases (NIID) and other organizations. Of those cases, 86 were detected at airport quarantine inspections and the other 399 were found in 26 prefectures, including Tokyo.
The number of variant-infected people had increased by 140 since the previous announcement on March 9, with the variants spreading to Hokkaido and Tokushima, Kagawa, Ehime and Okinawa prefectures.
A woman in her 80s was found dead in Osaka Prefecture on Wednesday, bringing the total number of deaths related to a variant to three, including two in Kanagawa Prefecture.
Variant clusters have been spreading in various areas. In Sapporo, a cluster of a variant virus broke out following a meeting held by a food-related company in late February.
A total of 30 people had tested positive for a mutated virus in Sapporo as of Wednesday. The city's public health center suspects the source of the cluster was a company official visiting from the Kansai region.
In Saitama and Niigata prefectures, mass infections have occurred at child-related facilities. So far, a quarter of the people infected with variants in Japan are in those at 19 or younger. It has been said the variants may be easily transmitted at any age.
"Although the nature of the variants is not yet known, we need to keep a close eye on the susceptibility of children to infection," said Takaji Wakita, director of the NIID.
The University of Exeter in England and other institutions have announced that the mortality rate of the British variant is about 60% higher than that of the earlier ones.
Based on deaths within 28 days of a positive test, the mortality rate of the previous variants was 0.25%, while that of the British one was 0.41%.
Need for a surveillance system
The British, South African and Brazilian variants are all said to have increased their infectiousness by changing the shape of the tip of a viral protrusion.
Early this month, PCR tests to check for variants became available at local health institutes across the nation. The central government has asked local governments to conduct PCR tests for variants by extracting 5% to 10% of the total sample found to be positive in the conventional PCR test.
But experts and some in the ruling parties have said that the number of tests conducted for variants is too small, with only 2,256 tests conducted by the local health institutes and private testing companies nationwide in the week to March 7.
In Kobe, which is conducting its own genetic analysis of variants, the ratio of mutated cases to the total number of tests is on an upward trend. The number of people infected with variants rose to 38.8% in the week through March 4, up 16.9 percentage points from the previous week.
Shigeru Omi, chairman of the government's subcommittee on novel coronavirus measures, said variants will become prevalent in Japan sooner or later.
Most new cases found in Britain and South Africa already involve variants, and more than half of the cases in France and Italy — where the epidemic is spreading again — are of the British variant.
The British variant had spread to 111 countries and regions as of March 9, according to the World Health Organization.
Mutations are a phenomenon that occurs with a certain frequency as the virus multiplies. If a highly infectious virus appears in Japan, there is a risk that infections with it will spread rapidly.
"Analysis of the genetic information of viruses is important to get the picture of the emergence of unknown mutations," said So Nakagawa, a lecturer in genome science at Tokai University. "[Japan] needs to enhance its surveillance system by making more active use of universities and private institutions."
Add TheJapanNews to your Google News feed.