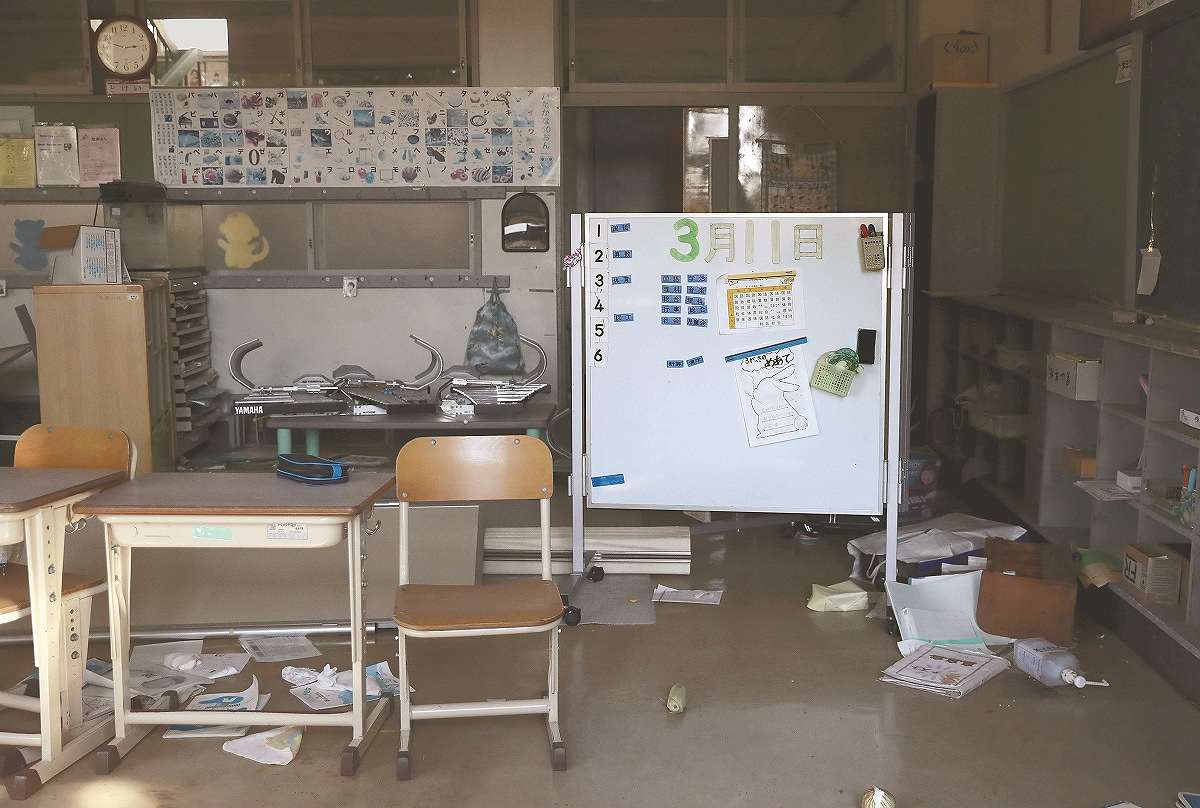 12:59 JST, February 13, 2021
FUKUSHIMA — In a difficult-to-return area of Okuma, Fukushima Prefecture, where the Fukushima No. 1 nuclear power plant is located, there are school buildings that have been left untouched since the nuclear accident following the Great East Japan Earthquake.
The schools are Kumamachi Elementary School, which is located 3.5 kilometers southwest of the nuclear plant operated by Tokyo Electric Power Company Holdings, Inc., and Okuma Junior High School, which was hit by the disaster just after a send-off for its graduates on March 11, 2011.
With permission from the town's education board, a Yomiuri Shimbun photographer took photos of both schools. Traces of the chaos caused by the disaster were captured in the photos, such as a classroom with "March 11" still displayed on a whiteboard and a gymnasium where red and white banners for the graduation ceremony remain in place.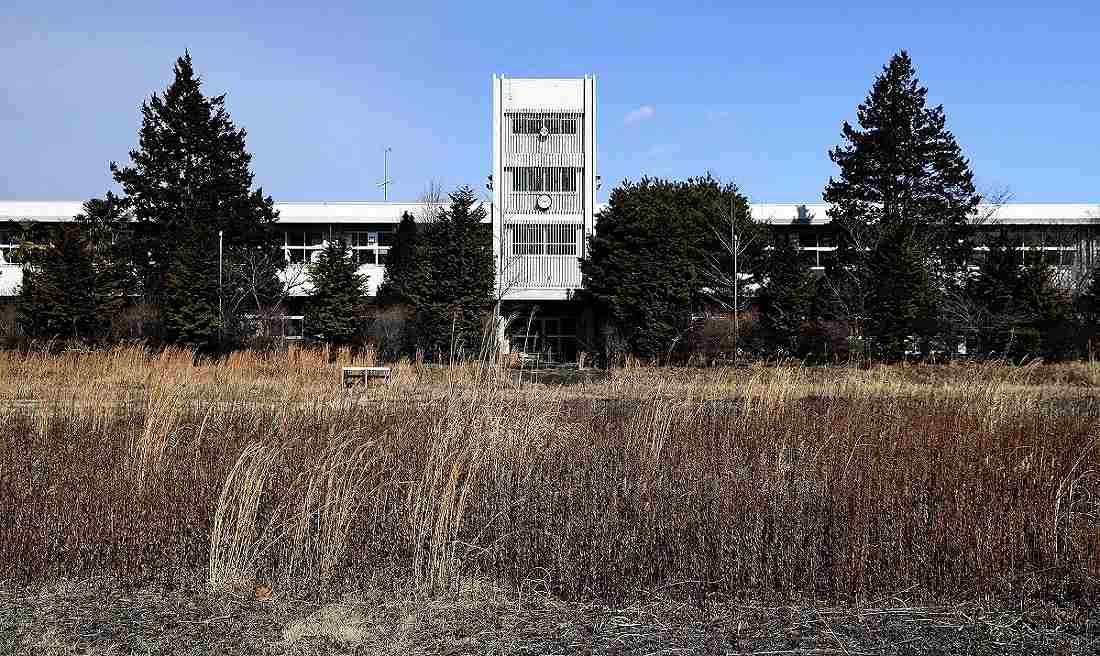 Brimming with memories
I felt like I could almost hear the children's voices when I stepped onto the grounds of Kumamachi Elementary School; it remains unchanged, as if time has stopped. I asked Ryo Endo, 20, who graduated from the school and is currently a student in Niigata University's Faculty of Science, to look at the photos and recall the day of the disaster.
The area around the school is not only a difficult-to-return zone but was also hit by the tsunami. When I looked into the school gymnasium, I saw traces of people trying to keep warm with mats and blankets brought from the dispensary. Local residents who were soaking wet had evacuated to the gymnasium, according to Endo.
The victims who were killed in the disaster included a first-grade student from the school who was on her way home.
Looking through a window into a classroom, I saw a Japanese dictionary that was thick with sticky notes. As the municipality had implemented a "dictionary study method," students are said to have attached sticky notes every time they looked up a word they did not know.
"As the number of sticky notes increased, I felt like I was getting smarter," said Endo, who was a fourth-grade student at the time.
The clock in one classroom had stopped at 2:46 p.m., the time the earthquake occurred. In the library of about 8,000 books, a pile of collapsed books was untouched. They included "Kaiketsu Zorori" and "Zukkoke Sanningumi." Endo and other students might have read some of them.
In the schoolyard, I found a jungle gym with a nameplate that read "Kumamachi Castle." It was modeled after a castle tower.
"This was a place that everyone had emotional attachment to," Endo said. "Someday, I want to take a picture in front of it with my friends."
However, the schoolyard, which used to be covered with lawn, is now overgrown with weeds. The radiation dose in the surrounding area is about 2.8 micro-Sieverts per hour, which is 20 times higher than the level in the Ogawara district of the town, where the evacuation order has been lifted.
Endo and his family evacuated to Aizu-Wakamatsu in the same prefecture, where Okuma's administrative functions, including its town office, were relocated, and he attended the municipal elementary school that reopened in the city. As Endo then had an opportunity to learn about radiation and nuclear accidents, his desire to do something for the town grew.
Endo continued his research on nuclear accidents in junior high school. After entering Futaba Future High School, which aims to nurture people who can work on disaster reconstruction, he was able to visit the Fukushima No. 1 nuclear power plant and a nuclear fuel cycle facility in Rokkasho, Aomori Prefecture, through acquaintances. Currently a university sophomore, he said he is planning to study nuclear physics.
"I want to get involved in the decommissioning of nuclear reactors and bring my hometown back," he said.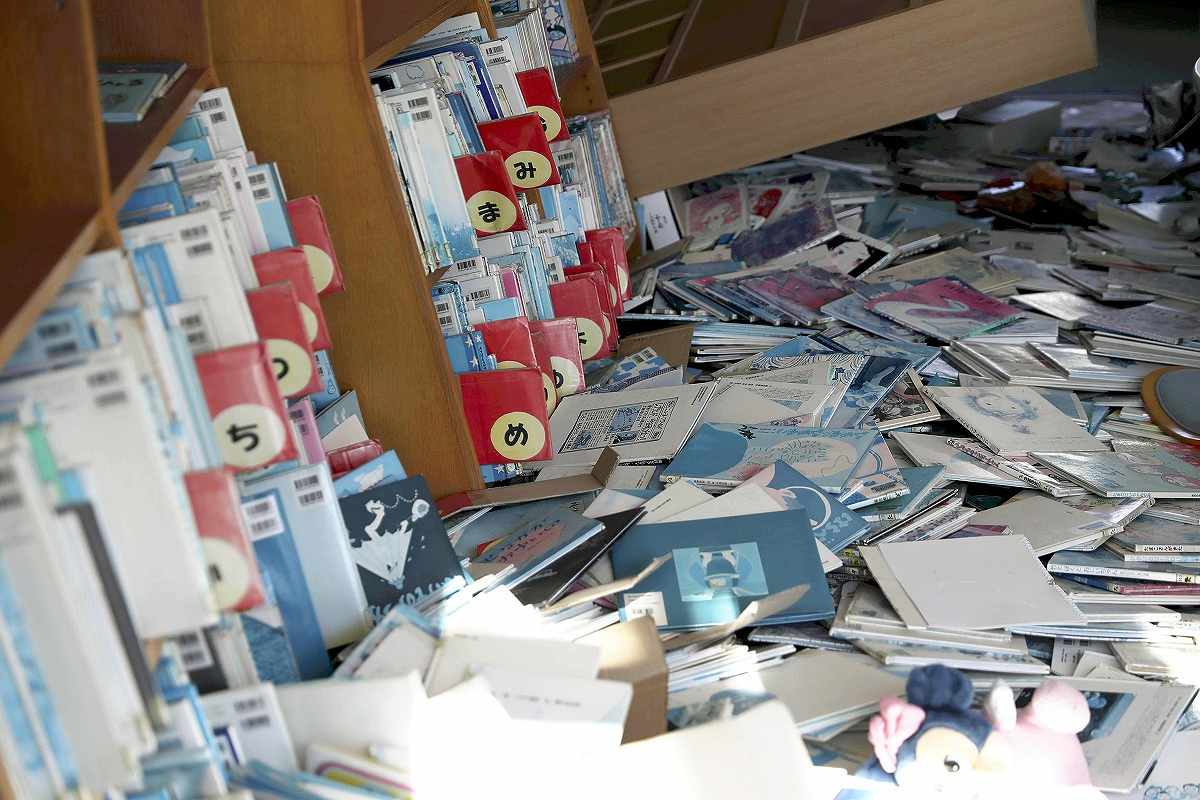 Add TheJapanNews to your Google News feed.