(Update1) Victim in Headless Body Case in Sapporo Believed to be Stabbed While Defenseless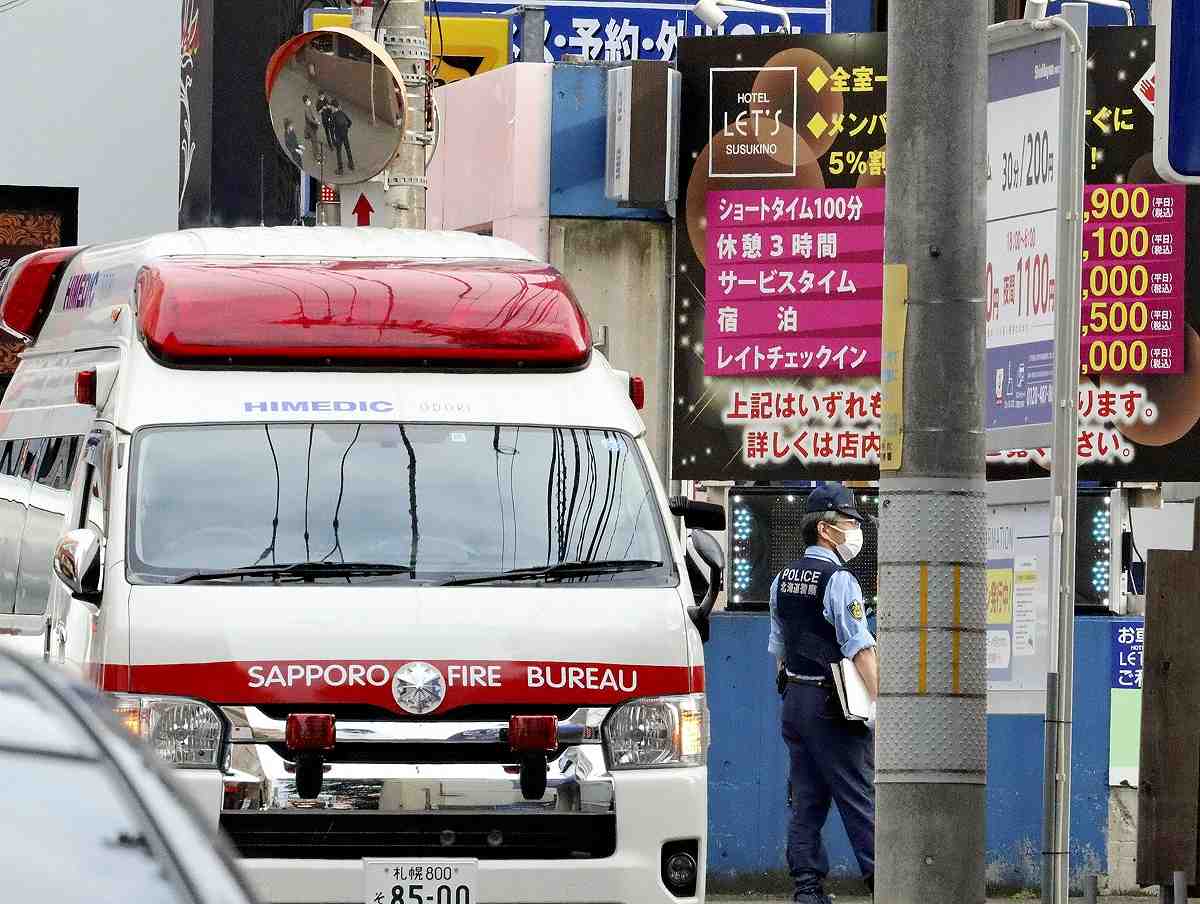 16:17 JST, July 5, 2023 (updated at 16:33 JST)
SAPPORO – In an incident which a male body was found decapitated in a hotel room in Sapporo, the body does not have defensive wounds, investigative sources said Wednesday.
Since there were no signs of a struggle inside the room, the Hokkaido prefectural police are investigating the possibility that he did not defend himself while being stabbed.
The man was a 62-year-old company employee from Eniwa, Hokkaido, and the cause of death was hemorrhagic shock, according to the police.
A nearby security camera captured the man and a person dressed like a woman walking alone separately on Saturday night, according to the police. They then met up near a hotel, and at around 10:50 p.m. on Saturday, a security camera captured the two entering a room together.
One person was seen walking out of the hotel with a large suitcase at around 2 a.m. Sunday, three hours after the two entered it.
The police believe the person took the man's head and are searching for the person.
---
Add TheJapanNews to your Google News feed.