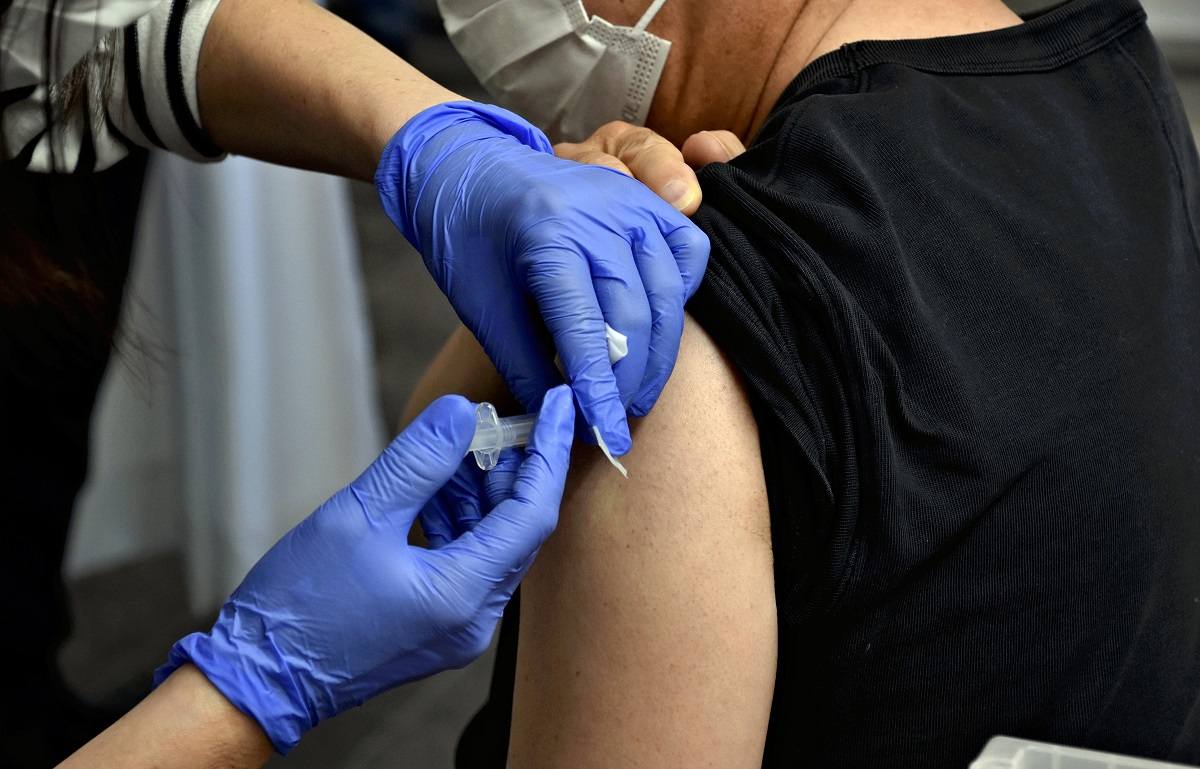 16:41 JST, May 8, 2023
TOKYO (Jiji Press) — Japan kicked off COVID-19 vaccinations for fiscal 2023 on Monday, providing an opportunity for medical workers and people with high risks of developing severe symptoms to receive their shots twice a year.
With Japan having downgraded COVID-19 from Category II to Category V under the infectious disease control law on Monday, infection prevention measures are now left entirely up to each individual.
COVID-19 vaccines, however, still fall under the "temporary vaccination" category as stipulated in the immunization law, and thus are administered for free.
Only people with high risks of developing severe COVID-19 symptoms, such as people aged 65 or over and those with underlying conditions, are obliged to make an effort to be vaccinated.
Under this fiscal year's vaccination program launched on Monday, people in the high-risk groups are asked to receive COVID-19 vaccine shots effective against omicron variants by the end of August.
Healthy individuals aged 12 or over will be able to get vaccinated once a year between September and December, to prepare for a possible infection outbreak in the year-end and New Year holiday period.
Children aged 11 or younger who have never been inoculated and people aged 12 or older who have not been given vaccine shots effective against omicron can also receive their vaccinations.
Japan began COVID-19 vaccinations in February 2021.
The proportion of people in Japan who have received their first and second COVID-19 vaccine doses came to 81.1% and 80.2%, respectively, as of May 1. The proportion of people who have completed their third vaccinations stood at 68.7% and that of those who have received omicron vaccines stood at 45.0%.
Add TheJapanNews to your Google News feed.