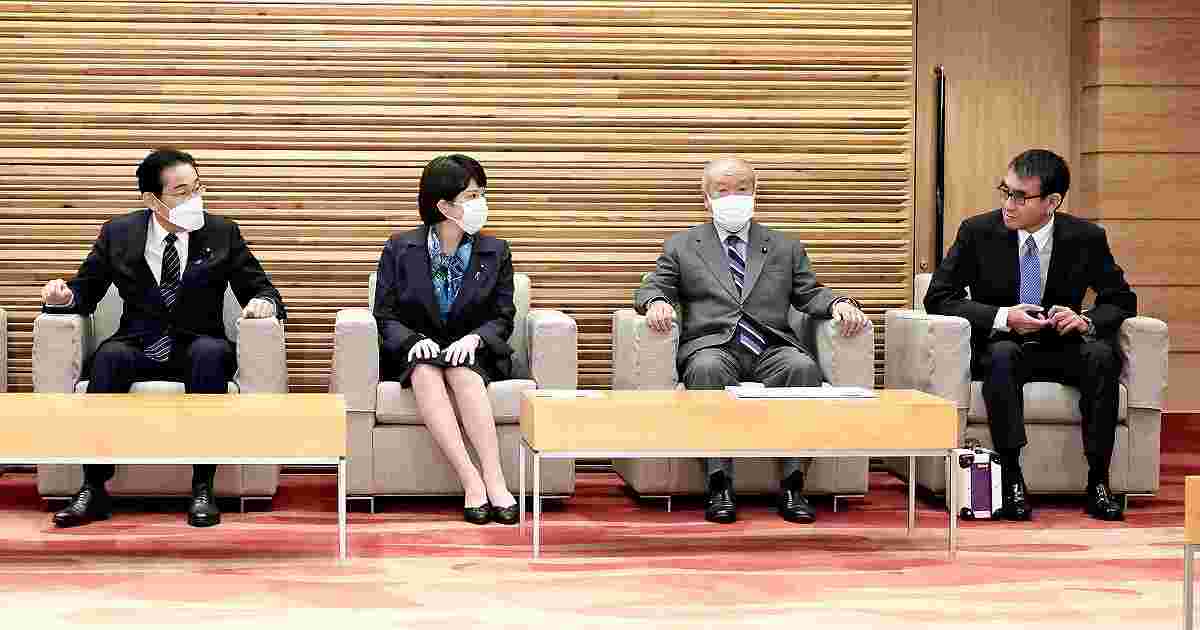 15:11 JST, January 21, 2023
Now that the classification of COVID-19 will be lowered in spring to Category V, the government will likely relax mask-wearing guidelines.
The Infectious Diseases Control Law has classifications from Category I to V in descending order of risk, with a separate slot stipulated for COVID-19 and new types of influenza. Prime Minister Fumio Kishida on Friday instructed relevant ministers to carry out necessary procedures to lower the novel coronavirus from the current level equivalent of Category II to Category V diseases, which include seasonal influenza.
Under the current government rules, wearing masks outdoors is unnecessary in principle. On the other hand, the government recommends wearing masks indoors except for situations where there is at least a distance of 2 meters between people and almost no conversation.
The government is considering relaxing these indoor guidelines.
"We will discuss the possibility of narrowing down conditions that require wearing masks from the current ones," Health, Labor and Welfare Minister Katsunobu Kato said at a press conference on Friday.
However, it is widely believed that many people will likely continue infection control measures that took root in their lifestyle during the pandemic.
A Unicharm Corp. spokesperson said that "the habit of using masks will probably continue."
Masatoshi Kaku, chairman of the Japan Paper Association, also expects that demand for hygiene-related products "will remain firm."
"For the time being, we won't change our infection control measures for customer service," said an official of a major hotel operator.
Add TheJapanNews to your Google News feed.